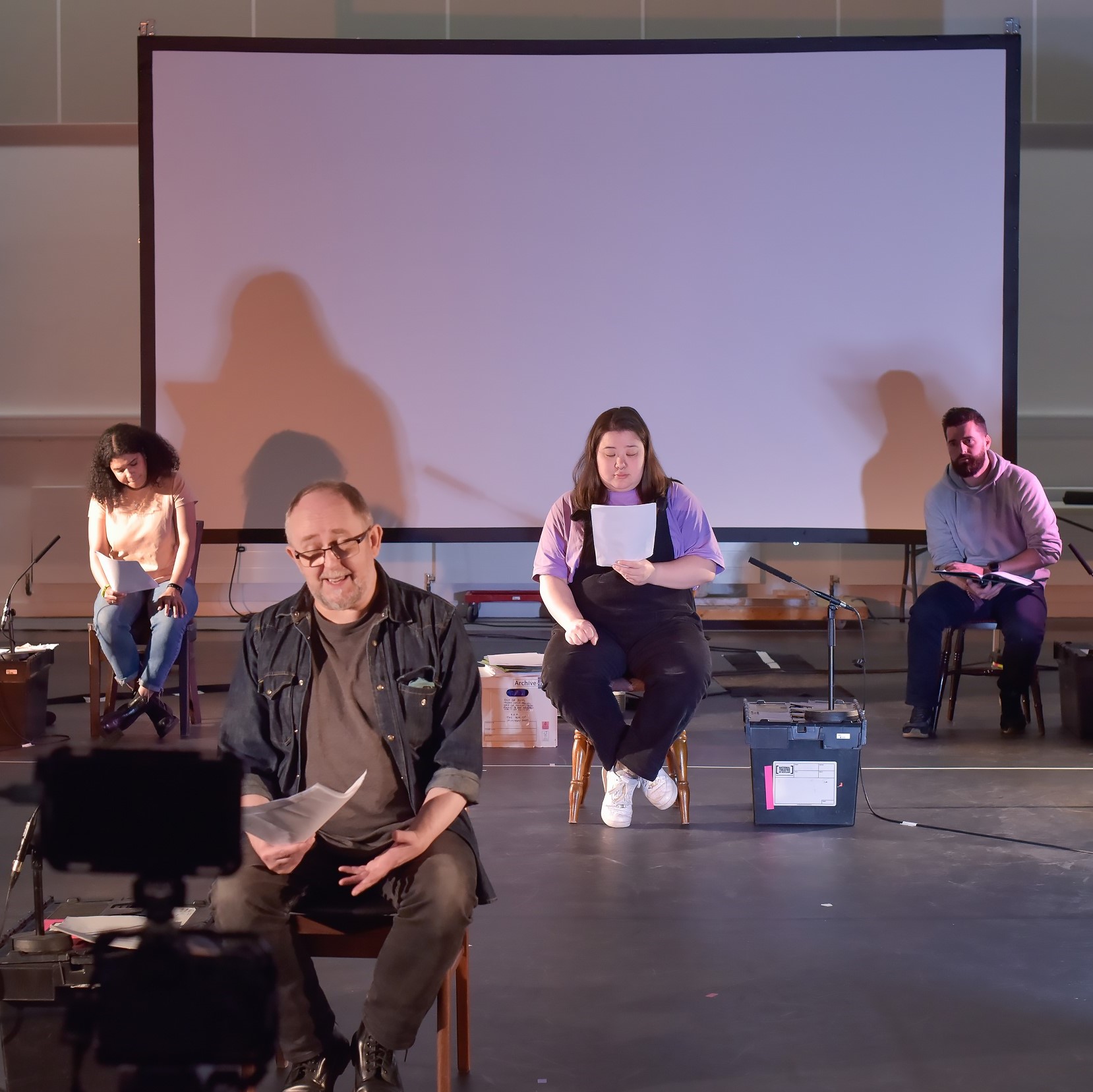 News: Care Week to be marked with free performance exploring Scotland's care system
Posted 19 October, 2022 by Nina Joynson. Image credit: Julie Howden.
National Theatre of Scotland will stream a free package of theatre work for three weeks, including a filmed script reading and panel discussion that explores the care system.
To mark National Care Leavers' Week in the UK and Care Experienced Week in Scotland, audiences will have free access to Holding/Holding On, a filmed reading of playwright Nicola McCartney's script.
Available for three weeks from 21 October, the film will be accompanied by a  panel discussion recorded during the Scottish Parliament's Festival of Politics 2022.
Holding/Holding On
With experience as a foster carer, Nicola McCartney met with care-experienced young people and adults, care professionals, and Independent Care Review contributors to develop the script with authentic narratives.
Its reading has been been filmed with a cast of nine performers in scenes that focus on how society treats those in care, those who are care experienced, and the experiences of carers.
It highlights the language used to define them; society's fascination with media tropes; the entanglement of care with class and poverty, and the role that care actually plays in the care system.
The script's writer, Nicola McCartney, said:
"'Holding/ Holding On' gives different perspectives on how we look after our most vulnerable children and where we might go in future.
"The filmed reading of our work-in-progress puts forward ideas about what's not working, celebrates some of what is and I hope asks some big questions about what each of us needs to do to really make Scotland 'the best place in the world to grow up'".
A conversation about care 
Care, Love and Understanding – a panel discussion exploring how society treats young people and adults in the Scottish care system will be released alongside the film.
Chaired by Karen Adam MSP, panellists include Ryan McCuaig, chair of the board at Who Cares? Scotland, and Kenneth Murray and Nicola McCartney from the Holding/Holding On project.
The discussion looks at the role that class and poverty plays in the system and asks where love and compassion come on the list of priorities.
Both Holding/Holding On, a filmed script reading, and Care, Love and Understanding, a panel discussion, will be available freely for audiences from 21 October until 10 November.
Click here to learn more on the National Theatre of Scotland website