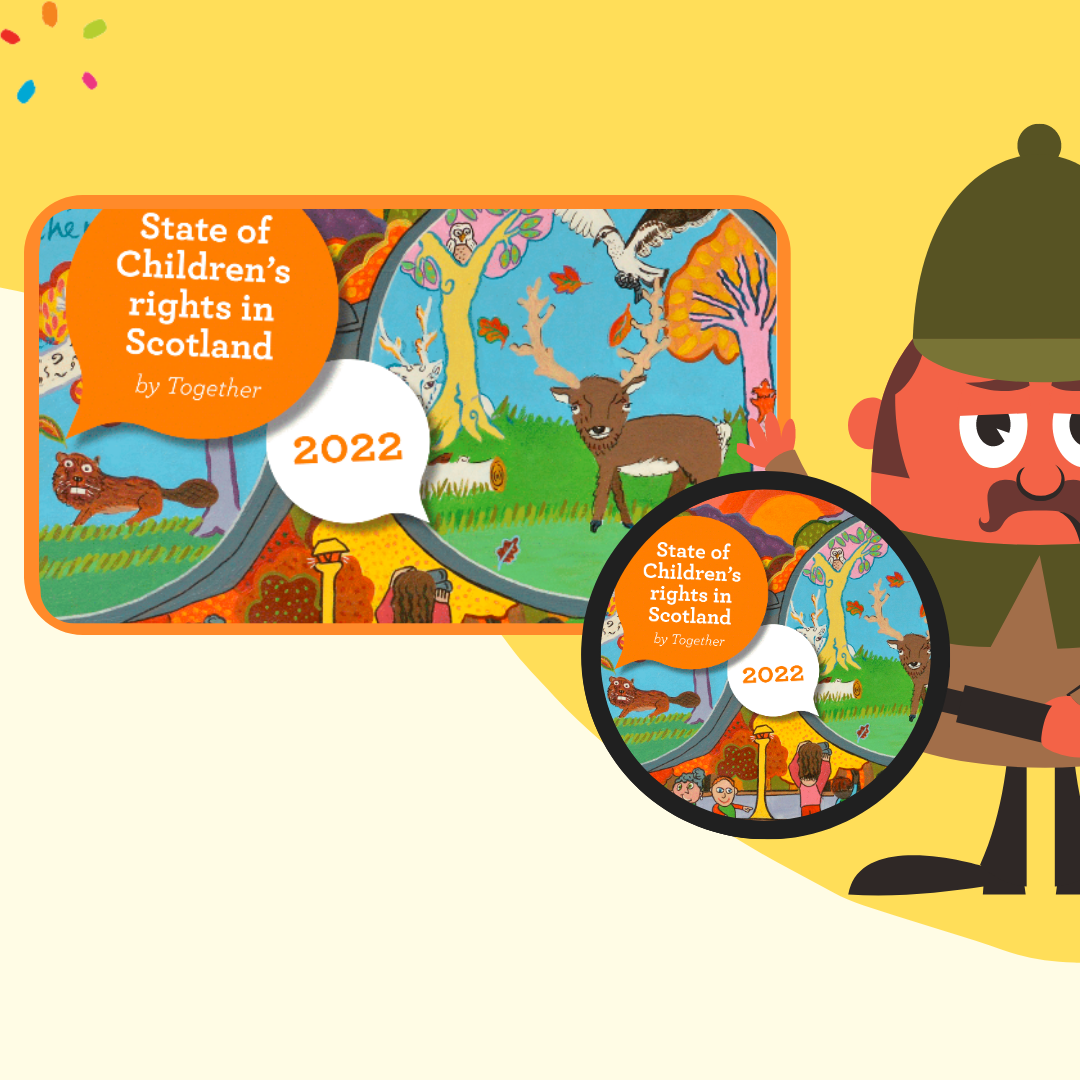 News: State of Children's Rights report published
Posted 2 March 2022, by Nina Joynson
The annual State of Children's Rights report, published by Together, highlights challenges faced by the children's sector in implementing the UNCRC, and offers practical case studies on making children's human rights a reality in Scotland.
Today saw the publication of the 2022 State of Children's Rights in Scotland report by Together (Scottish Alliance for Children's Rights).
Developed to support public authorities, the third sector, organisations and individuals, Together hopes that the report 'can serve as a roadmap…. as we strive towards creating a "gold standard" for children's rights in Scotland'.
The annual review has monitored Scotland's implementation of the United Nations Convention on the Rights of Child (UNCRC) since 2010, to examine whether enough is being done to make children's human rights a reality.
Using data from seminar, survey and desk research, along with evidence from members' policy and practice, State of Children's Rights identifies common challenges, case studies of good practice and practical resources as we near the introduction of the UNCRC (Implementation) (Scotland) Bill.
Key findings
The report identifies seven key challenge areas faced by organisations and children:
Child participation
A gap between theory and practice in engaging young people in decision-making processes, with COVID-19 contributing to issues of access.
Communication skills
Challenges in communicating confidently with children, particularly disabled children and early years children.
Data collection and monitoring
External and internal issues in carrying out effective research, especially for those who are at an increased risk of having their rights breached.
Raising awareness
Challenges in expanding popular knowledge of children's rights and the exclusion of at-risk groups, and a lack of funding opportunities to expand communication.
Access to justice
Difficulties in implementing proactive, preventative and reactive access to justice measures, in a system that is often inaccessible for children.
Budgeting
Confusion caused by differing terminology and models with regard to child rights budgeting.
Child Rights Impact Assessments
Extensive gaps in knowledge and understanding around CRIA, as well as poor access to data needed to complete the process.
The findings are supported by resources and case studies collected by Together, highlighting effective ways to diminish or overcome the challenges faced throughout the sector.
A number of Together's member organisations contributed to the review. Children in Scotland featured in seven case studies, including examples such as the Participation through the Pandemic project (page 38), and developing a bespoke Child Rights Impact Assessment (CRIA) model (page 173).