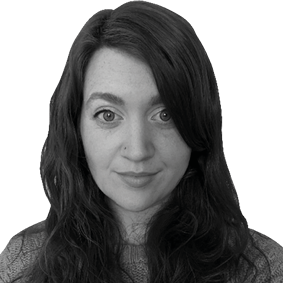 Comment: Why books and reading deserve to be celebrated
Posted 3 March 2022, by Jennifer Drummond
As children across the country celebrate World Book Day, Abi Baross (pictured) reflects on the benefits of reading for pleasure and how Scottish Book Trust is helping spread the magic to children across Scotland.
For one special day every March, children across the country don costumes of their favourite book characters, take part in author events, share stories, and bring home book vouchers entitling them to their very own £1 book. Events like World Book Day, and Scottish Book Trust's own Book Week Scotland, bring the magic of stories to the forefront of community and school activities, with the hope of fostering a lifelong, and life-changing, love of reading.
Scottish Book Trust believes everyone living in Scotland should have equal access to books. Our work provides opportunities to improve life chances through books and the fundamental skills of reading and writing. Access to books and a love of books bring many important benefits – in addition to the sheer joy of disappearing into a brilliant story, research into reading for pleasure has found that reading can:
reduce symptoms of stress and anxiety
inspire creativity
reduce feelings of isolation
improve financial skills and critical literacy skills
boost empathy, self-esteem, resilience and mental wellbeing
improve school pupils' attainment across the curriculum.
Researchers have also discovered that whether or not a young person enjoys reading is more important for their educational success than their family's socio-economic status.
We know that sparking a love of reading in children can have a huge, life-changing impact on their lives – both in terms of their day-to-day happiness and wellbeing, and their future opportunities and prospects.
It's never too early – or too late – to start sharing stories with children.
At Scottish Book Trust, we try to support all communities across Scotland, with particular focus on those who are vulnerable and under-represented. Our programmes and outreach work supports wee ones and their families from their earliest days, through to providing support to people living with dementia and their carers.
For children in Scotland, we ensure that families of all backgrounds can share the joy of books at home by gifting books and activities to every baby, toddler, nursery child and P1–3 pupil through Bookbug and Read, Write, Count bags. Bookbug Sessions provide a fun and nurturing space for families to enjoy songs and rhymes together with their local community. School age children can benefit from a huge range of programmes and resources to help them develop a love of reading.
We work with teachers and schools to build vibrant reading cultures through the First Minister's Reading Challenge and our new accreditation programme, Reading Schools. Programmes like BBC Authors Live and the Scottish Friendly Children's Book Tour bring brilliant authors and illustrators into classrooms, both literally and virtually, while The Bookbug Picture Book Prize and the Scottish Teenage Book Prize champion the very best of Scottish authors, illustrators and publishers.
On World Book Day, demand for these programmes and events skyrockets. The profile of reading for pleasure is rarely higher, and schools across the country throw themselves into the fun with enthusiasm.
The attention that is afforded to the importance of books, in a landscape of closing libraries and schools losing their librarians, provides an important and much-needed opportunity to capture the imaginations of children and teens, helping them to become enthusiastic readers themselves.
Books and reading deserve to be celebrated. And in the act of celebrating them, we spread their magic further. We wish you a very happy World Book Day 2022!
Abi Baross is Marketing Communications Co-ordinator with the Scottish Book Trust
Support the work of Scottish Book Trust:
For many children in Scotland, the only books they have are the ones they have been given by Scottish Book Trust. Since the pandemic, the situation has worsened. Without books, children are missing out and the impact of this lasts a lifetime. If you'd like to support, please click here to donate to help continue the work of bringing books to all.