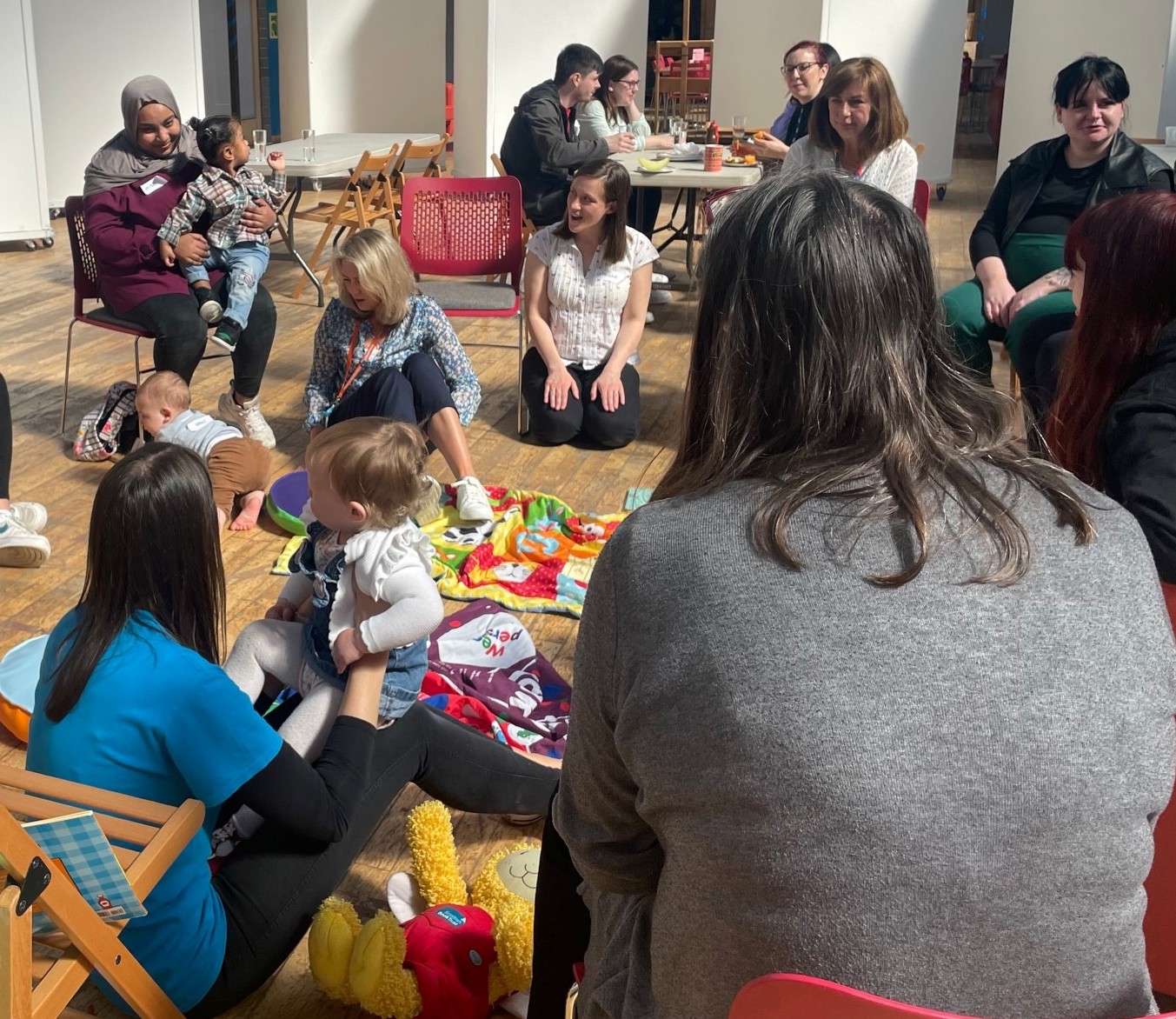 News: Report highlights success of family support programme
Posted 24 May, 2022 by Jennifer Drummond. Image provided by Scottish Government.
The Family Nurse Partnership programme has been recognised by the Scottish Government for its success in helping more than 10,000 young mothers and their children.
The pioneering programme supports young, first-time mothers to prepare for motherhood and throughout the first two years of their child's life.
First launched as a pilot programme in NHS Lothian, the programme has supported thousands of young women in their first steps into parenthood.
An analysis report published by the Scottish Government shows positive results for mothers and babies in areas such as increased breastfeeding rates and uptake of childhood immunisations.
Val Alexander is the Service Manager of the Family Nurse Partnership and has been with the programme since it began. She said:
"We are so proud of the Family Nurse Partnership and everything our clients have achieved.
"FNP was fist delivered in NHS Lothian and to see it extended across Scotland to reach thousands more families is something very special for us all.
"This 10-year analysis of the delivery of the service across Scotland will help us see how far we have come and map out our goals and ambitions for the future of the programme and young families."
Committed to improving lives
The report, published earlier this month, acknowledges the significant and complex challenges faced by parents who enter the programme, with neglect, mental health issues, homelessness and poverty found to be more prevalent in the FNP group than in the general population.
Despite these challenges, those who engaged with the Family Nurse Partnership programme were found to show a "determination to improve their lives and the lives of their children" through their voluntary participation in FNP as a long-term intervention.
The majority (80%) of clients complete the programme and graduate, making a commitment to have regular home visits from a Family Nurse for the next 2.5 years.
Expanding delivery and qualifying criteria
Earlier this year the Scottish Government committed to extending the successful programme to all first-time mothers aged 21 and under by the end of 2024. They also have hopes to extend the qualifying criteria to those under the age of 35 who are care experienced or from the most deprived communities.  The expansion programme is expected to mean support for an additional 500 families by 2025.
Click here to read the Family Nurse Partnership: 10 year analysis