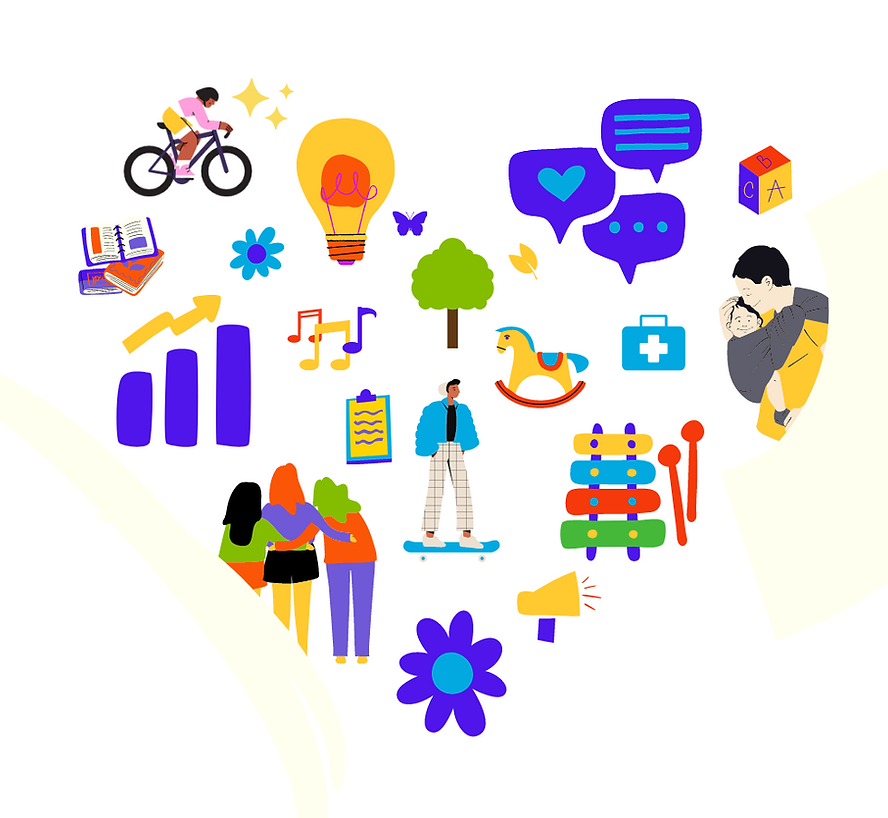 News: Pioneering community project takes next steps
Posted 8 March 2022, by Jennifer Drummond. Image from Love Letham.
A brand new initiative, which places the voice of young people at its heart, is looking to appoint Commissioners to take forward its work.
The pioneering Love Letham project will support children, young people, families, the wider community and local decision-makers to work together towards a shared vision of what children and young people need to flourish, as well as a plan to deliver it. Now, the project is looking to recruit community members to be part of a new Love Letham Commission.
The project, from Perth and Kinross Council and the Wellbeing Economy Alliance Scotland, is part of a growing movement of people, businesses and organisations across Scotland trying to do things differently.
Community engagement
The Love Letham team has gathered opinions from hundreds of children, young people and families in the community about what wellbeing means to them and what they need to grow up well in Letham. The Commission will use this information to develop a shared vision, identify priorities and make recommendations to bring Letham's vision to life.
As well as young people and residents from the community, the Commission will include representatives from Perth and Kinross Council and public bodies.
A Commission of younger children is already active in the area's primary schools. The Children's Love Letham Commission will present its work to the rest of the Commission and ensure children's voices are central to the process.
Long-term approach
The project, supported by local schools, NHS Tayside, national children's charities and Police Scotland is based on an understanding that if policies are to ensure children and young people can flourish now and in the future, they must be co-designed with children and young people. Love Letham goes beyond short term challenges to think long-term about what is needed for all of Letham's young people to thrive.
Jo White, Depute Headteacher at Letham Primary School said:
"We are delighted to play such a fundamental role in the Love Letham initiative!
Our children have been able to clearly articulate their thoughts and feelings about what would make Letham the best place to live and grow up and what is needed to promote positive wellbeing for all. Empathy, creativity and curiosity have shone through as our children have engaged in our visioning for a 'Future Letham'.
Our hopes for the project is that these views will be listened to and acted upon to ensure our children realise their value in shaping the future."
The Love Letham approach is informed by the Being Bold: Building Budgets for Children's Wellbeing report (click here to read) by Dr Katherine Trebeck of the Wellbeing Economy Alliance, commissioned by Carnegie UK Trust, Children in Scotland and Cattanach.
It is one of four pilot projects implementing the Wellbeing Economy Alliance's Policy Design Guide, which helps people devise transformative policies with the full participation of citizens. The other pilots are in the United States, Canada and New Zealand.
Click here to visit the Love Letham website to find out more and register interest in joining the Commission
Click here to find out more about the Being Bold report, commissioned by Children in Scotland.