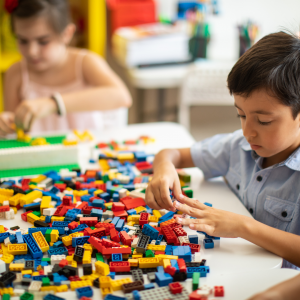 New funding announced to improve access to childcare and after school clubs
Posted 04.05.23 by Alice Hinds
Scotland's most disadvantaged communities will soon benefit from additional funding for after school and holiday clubs, the Scottish Government has announced.
Local authorities are now able to apply for a share of £4.5 million to support and improve indoor and outdoor spaces within school estates, with education settings encouraged to consider the wider needs of their local community after the first year.
Announced at a national anti-poverty summit in Edinburgh, the fund is open to all local authorities, however, applicants will need to demonstrate how they have worked in partnership with school age childcare and activities providers, outline ambitious ideas, and define how projects will benefit children and families, particularly those from low-income areas.
Managed and administered by Scottish Futures Trust, the funding is targeted at families on the lowest incomes, specifically the six priority family types identified in the Tackling Child Poverty Delivery Plan – lone parent families, minority ethnic families, families with a disabled adult or child, families with a mother under 25, families with a child under one, and larger families.
First Minister, Humza Yousaf said: "Helping families deal with cost of living pressures is one of our key priorities and providing further funding for affordable and accessible school age childcare will help deliver that. Funded school age childcare supports parents and carers into work and enables them to support their families, while also providing a nurturing environment for children to take part in a wide range of activities."
With all three- and four-year-olds and eligible two-year-olds currently entitled to 1,140 hours of funded early learning and childcare per year, the First Minister said Scotland has the "most generous childcare offer anywhere in the UK", and developing a funded early learning and childcare offer for one and two-year-olds will be a key focus over the next three years.
Identifying tackling poverty and inequality as the biggest challenge facing Scotland today, he also said "nothing will be off the table" to help households struggling with the cost of living, and with input from campaigners, businesses, third sector organisations, local government, and those with direct experience of hardship, the summit will "drive new momentum in the fight against poverty in Scotland".