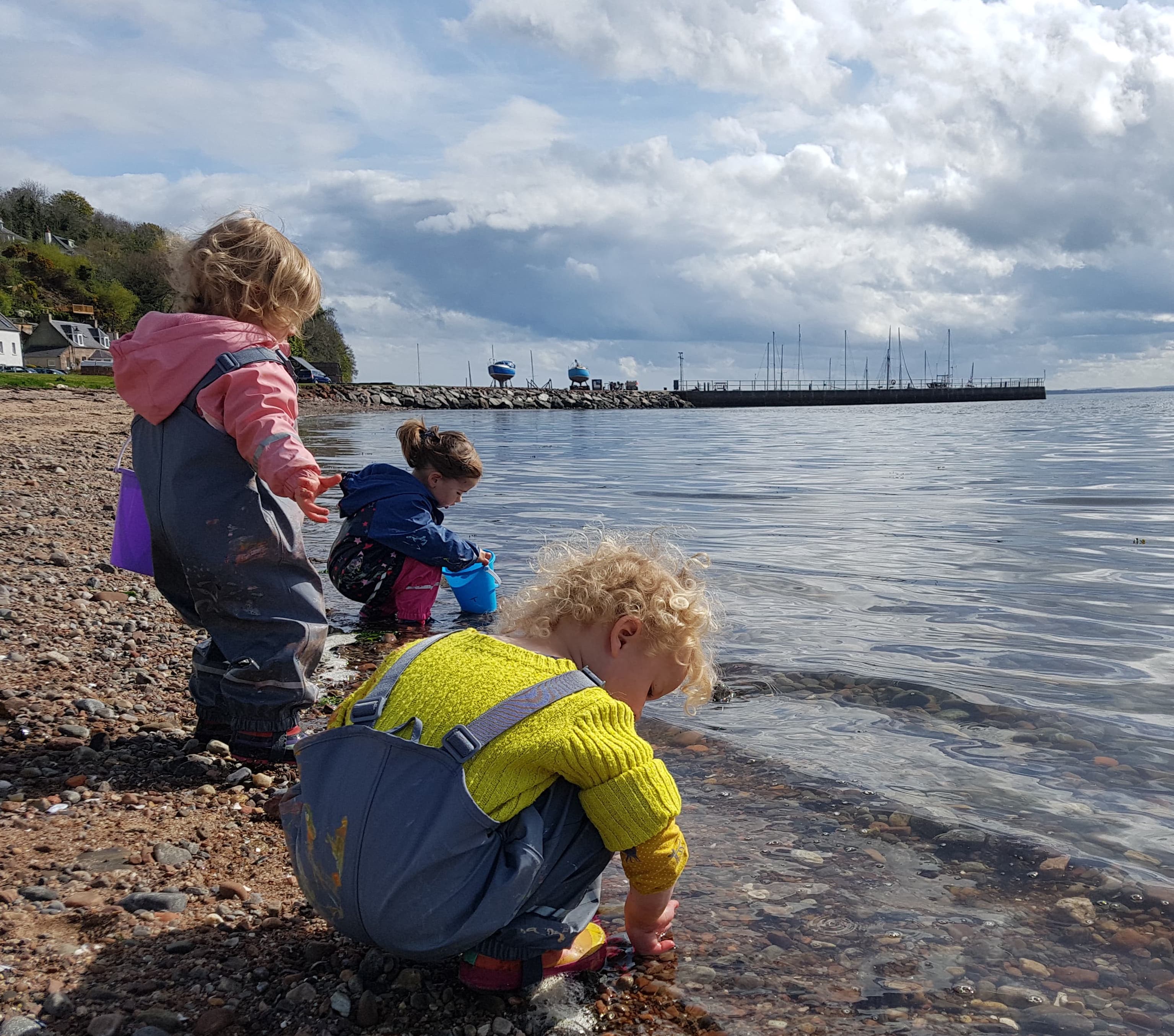 News: Pilot project to support childminder recruitment launches
Posted 5 April 2022, by Jennifer Drummond. Image supplied by SCMA.
A new partnership project has been launched to support the recruitment and training of more than 100 professional childminders across Scotland.
The Scottish Rural Childminding Partnership pilot is focused on ten areas across Scotland which have been identified as in urgent need of high quality, flexible childcare.
Led by the Scottish Childminding Association (SCMA) it aims to support economic and community development through the creation of more than 100 new professional childminding jobs and up to 900 much-needed childcare spaces for families in remote and rural areas.
Graeme McAlister, Chief Executive of the Scottish Childminding Association said:
"Childminding is a vital community asset providing local flexible childcare and family support which is so important in remote and rural communities.
"The pilot is an important step towards addressing the urgent demand for high-quality childcare from parents and carers, recruiting childminders in areas where they are most needed.
"As we emerge from COVID-19 there may be people considering a change of career which supports working from home – this is a fantastic opportunity for those living in these target areas to access a wealth of support in setting up their own sustainable childminding business and to undertake a rewarding new career."
Benefits across the community
The £170,000 project has partnership funding from South of Scotland Enterprise, Highlands and Islands Enterprise and Skills Development Scotland.
The pilot is designed to not only offer high-quality early learning and childcare settings for children in the local area, but support parents joining or remaining active in the workforce.
Douglas Cowan, Director of Communities and Place, Highlands and Islands Enterprise, said:
"This new initiative will support and extend the provision of a vital service for young families in the target areas, enabling more parents to return to the workforce. It will also provide much-needed opportunities for self-employment and business growth. This is a very welcome win-win that will deliver real benefits to many communities in our region."
Jane Morrison-Ross, Chief Executive of South of Scotland Enterprise, said:
"Organisations in our towns and villages across the South of Scotland rely on parents and carers being able to source local, high-quality childcare provision. This innovative pilot will provide a valuable opportunity for people from a range of backgrounds to re-train mid-career.  This is a great example of an opportunity for entrepreneurs delivering real value for people and communities."
Support for new recruits
Those who are accepted onto the programme will be supported by a dedicated member of the SCMA team, through induction training and the registration process to establishing their new business. On completion of the registration with the Care Inspectorate and HMRC, the new childminder will receive a start-up grant to cover initial costs and a unique package of childminding-specific training courses.
Launched at the end of March, the Partnership pilot will be active in Argyll & Bute, Dumfries & Galloway, Highland, Moray, North Ayrshire (Arran and Cumbrae), Orkney, Scottish Borders, Shetland, Stirling and Comhairle nan Eilean Siar.
Click here for more information on the Scottish Rural Childminding Partnership pilot