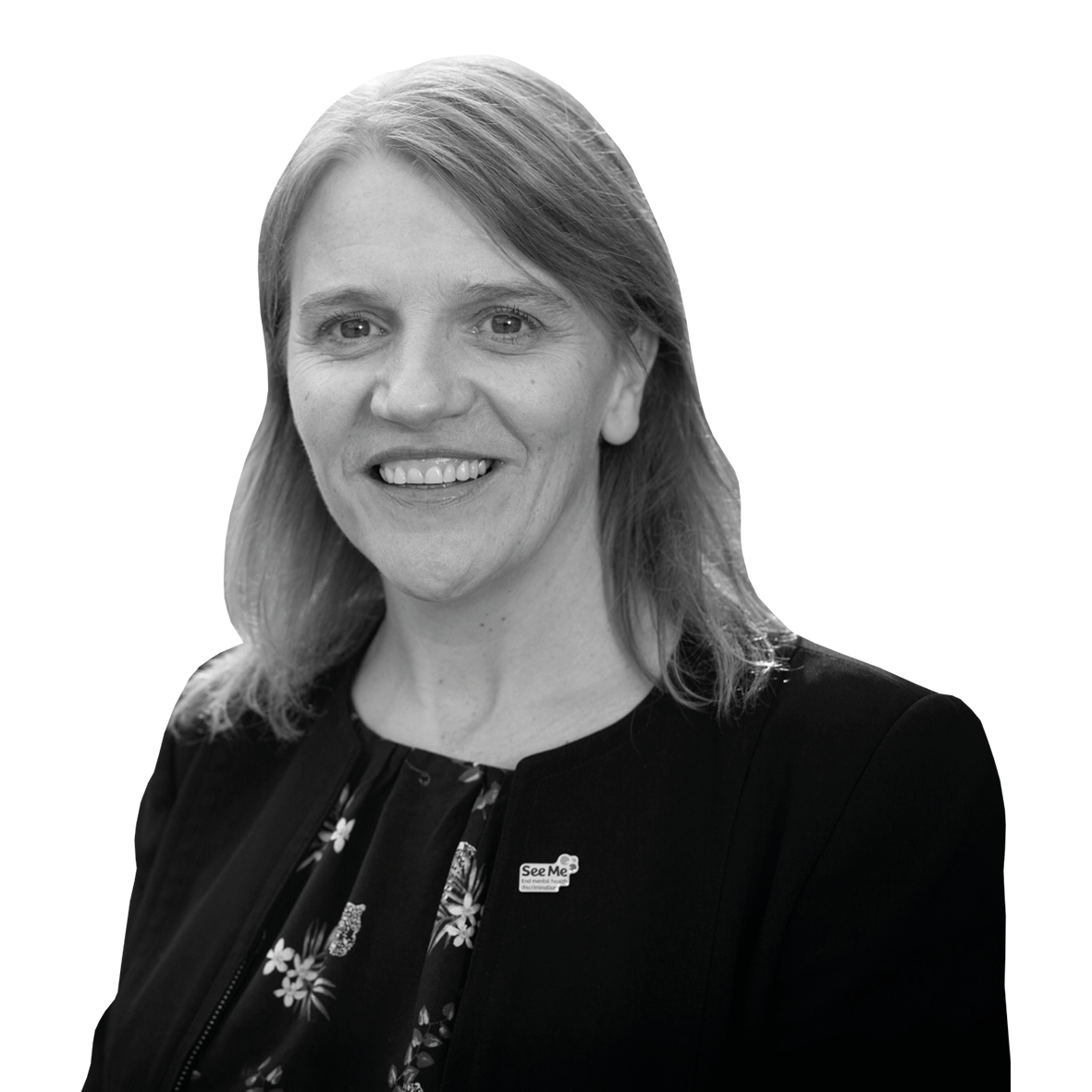 Comment: It's time to get talking about mental health
Posted 27 January, 2023 by Jennifer Drummond
Ahead of Time to Talk Day on Thursday 2 February, Wendy Halliday (pictured) highlights the need to normalise discussions around positive mental health.
It's been a difficult few years for Scotland's young people.
As we slowly emerge from a global pandemic of uncertainty and loss, including missing out on all of the typical experiences so many take for granted, we're deepening into a cost-of-living crisis. This means even more worry and anxiety for children and young people, as well as their parents, carers and adults who work with them.
While we did get better at talking about mental health during the Covid-19 pandemic, that's not to say that everyone is comfortable joining the conversation.
Stigma around mental health
In recent times, our politicians, news editors and celebrities have been giving mental health the platform it deserves, but there is still stigma around mental health and mental health problems – particularly among our young people.
Our most recent research into young people's mental health showed that 72 per cent of young people have struggled with their mental health – but more than half (51 per cent) wouldn't tell someone if they were struggling.
Stigma continues to be a big barrier for young people. Two thirds (67 per cent) agree that families can be dismissive when a young person says they're struggling with their mental health.
The research also found that just under four in ten young people (39 per cent) think teachers take them seriously when they say they are struggling with mental health.
Something needs to change so that our young people feel comfortable talking about how they're feeling and don't miss out on getting help when they need it.
Making space to talk
We've seen through our See Me See Change programme for secondary schools (click here to access) that there's a real appetite to tackle mental health stigma in schools – from both young people and staff – and our upcoming campaign provides the ideal platform to ensure those important mental health conversations happen
Time to Talk Day, which takes place on Thursday 2 February, encourages people across Scotland to make space in their day for a conversation about mental health.
Talking about mental health reduces stigma, helping to create supportive communities where we can talk openly about mental health and feel empowered to seek help when we are struggling.
Every year, we see schools, colleges, workplaces and community groups across the nation bringing people together and hosting a range of events, from coffee mornings to mental health information sessions, check-in-and-chat events to pledge walls, setting out how they'll take action against mental health stigma.
It's really easy to get involved – and we've got lots of ideas for different activities you can try out on our website (click here to access).
Starting the conversation
Talking about mental health doesn't have to be scary – and you don't have to be an expert to start a conversation.A simple, "How are you?" or, "Are you okay?" could be all that someone needs to hear to help them admit that things aren't so good.
People often worry too that they won't know the right thing to say or do – but time and again, our volunteers tell us that, in most cases, listening is enough. Lending an ear and letting people get it off their chest can be really powerful.
By talking openly about mental health we can bust the myths and break down barriers which continue to cause people of all ages to hold back from talking about what's on their mind.
A simple conversation really can be life changing – so don't hold back and make space in your day for a conversation about mental health on 2 February and whenever it is needed.
Wendy Halliday is the Director of See Me, Scotland's programme to end mental health stigma and discrimination.
Thursday 2 February 2023 is Time to Talk Day.
Click here to find out more about how to get involved
If you or someone you know is struggling with their mental health, the See Me website has a number of resources and sources to help.
Click here to visit the See Me website