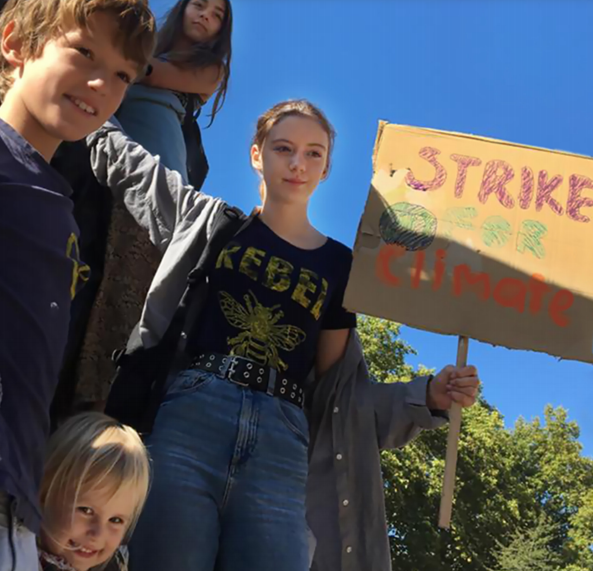 News: Young climate activists plan day of protest
Posted 31 August, 2021 by Jennifer Drummond. Main image: Belinda Lawley
Young people up and down the country who are concerned about the state of the environment will participate in a Global Day of Action in a bid to demand greater progress on the climate crisis.
The global protests have been organised by Fridays for Future, the youth-led global climate change movement established in 2018 after the then 15-year-old Greta Thunberg sat in front of the Swedish parliament every school day for three weeks, to demand action on climate change.
Planned for 24 September, the strikes will be held just five weeks ahead of COP26.
The Intergovernmental Panel on Climate Change recently warned of a 'code red for humanity' if urgent action does not take place.
The young people involved in the movement are calling for governments worldwide to commit to a series of actions to ease the climate crisis, including:
committing to a just transition to renewable energy, and
'concrete plans and detailed annual carbon budgets with roadmaps and milestones'.
They also call for a recognition of the tangible threat to humanity posed by the climate crisis.
Fridays for Future Scotland is planning strikes in Glasgow, Edinburgh, Stirling and Ullapool where organisers have committed to safety measures including mask-wearing and observing of social distancing.
Click here to find out more about the Fridays for Future planned day of action on September 24, 2021
Click here for information about our 2021-26 Manifesto, which features a series of calls about the environment, including protecting children from air pollution