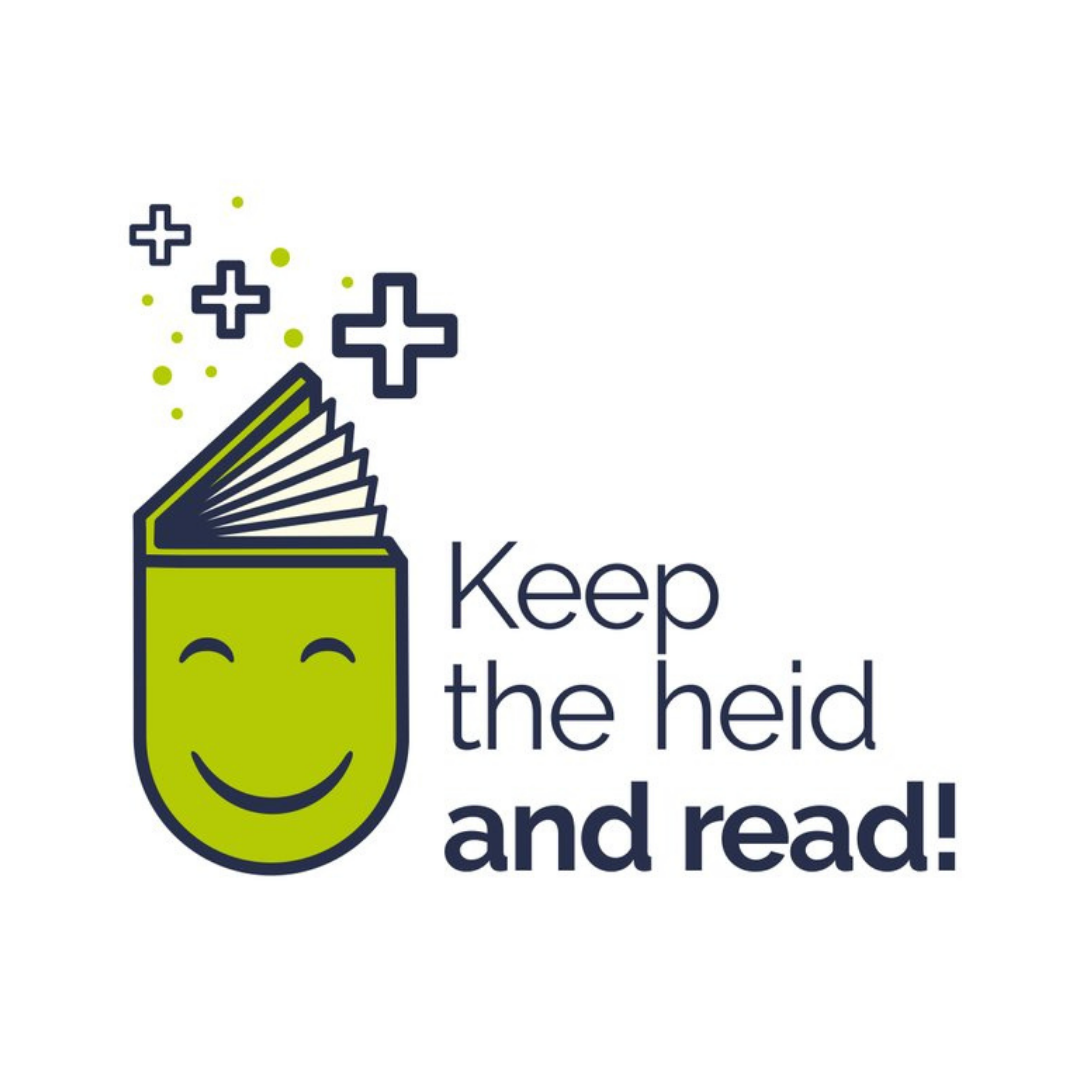 News: Scots encouraged to 'Keep the heid and read' for Mental Health Week
Posted 10 May 2022, by Nina Joynson
Readers of all ages and abilities are being encouraged to pledge six minutes of reading for wellbeing during Mental Health Week.
A Scotland-wide initiative taking place tomorrow, Wednesday 11 May, encourages people of all ages to support their mental health and wellbeing through reading.
Keep the Heid asks adults, children and young people to pledge just six minutes of reading for enjoyment – from books and magazines to comics, graphic novels and blogs – to highlight how the activity can reduce stress.
Backed by science
The campaign has been inspired by recent research from the University of Sussex that found that reading for as little as six minutes every day can boost individual wellbeing.
The study's results showed that reading was 68% more effective in reducing stress than listening to music, and 30% better than going for a walk.
Pledging for prizes
To encourage people to read during Mental Health Week, individuals, schools and other groups can pledge their reading time on the campaign website and see their minutes added to the online count. At time of publication, over 310,000 minutes of reading have been pledged to take place on 11 May.
By signing up, readers can be entered into a prize draw to win a £100 book token. Young readers can also earn 150 Young Scot Reward points by making their pledge.
A library initiative
The 'national reading moment' is being used to call attention to Scotland's public libraries, promoting readers to choose their books from libraries to support the sector.
There were extensive public calls for libraries to reopen following lockdown, with growing recognition of their role in supporting mental health by connecting and creating communities for adults and children alike.
Keep the Heid is led by the Scottish Library and Information Council in partnership with the Mental Health Foundation, the Scottish Association for Mental Health, and Scotland's 32 public library services.
Scottish Mental Health Week 2022 runs from 9-15 May.