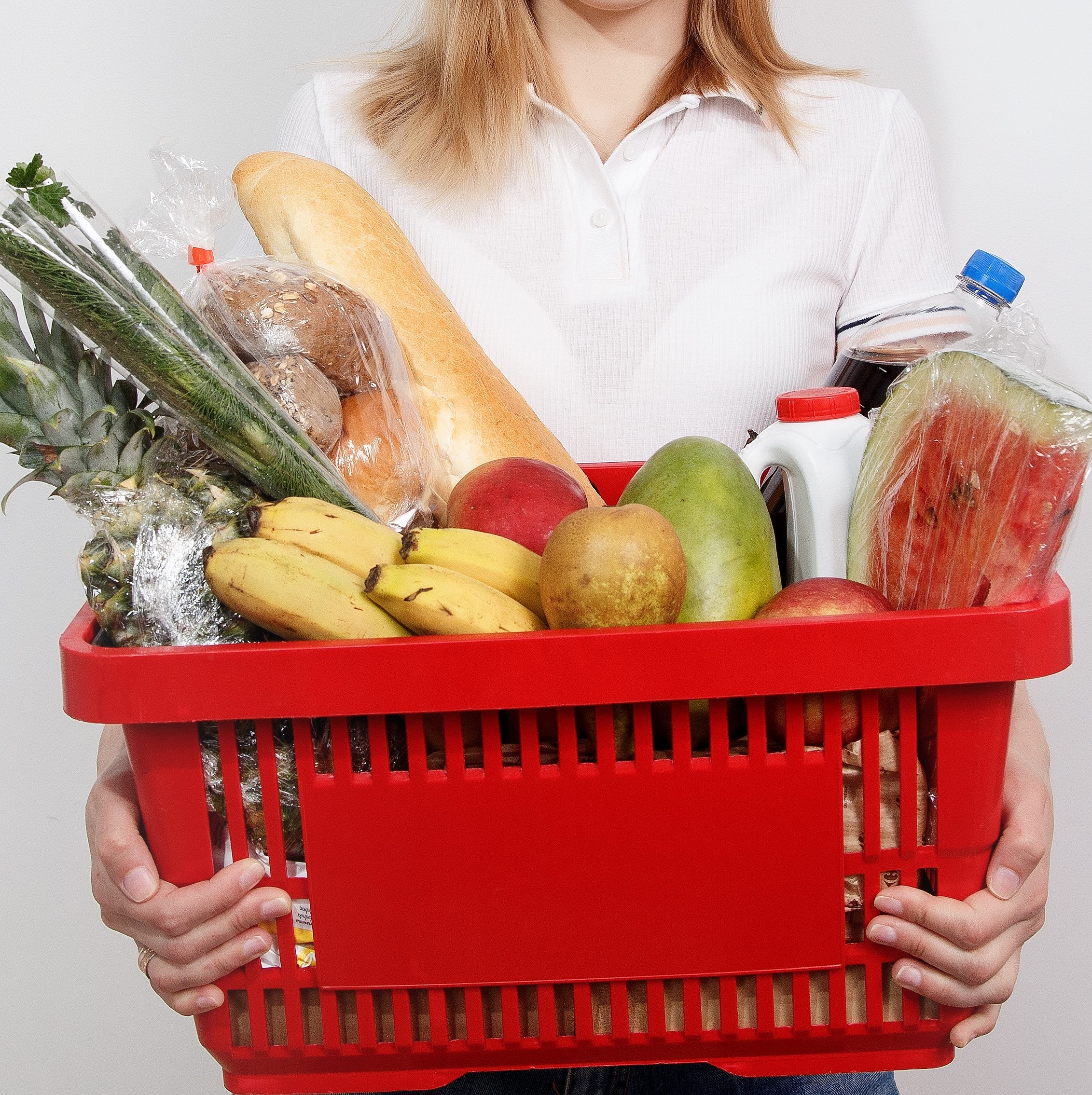 News: New research explores the costs of a choice-led, nutritious family shop
Posted 18 January, 2023 by Nina Joynson
Research exploring what families would choose to eat if income was sufficient shows the inaccessibility of a healthy, choice-led food shop, with the politics of the school canteen adding to the cost.
Going shopping
Nourish Scotland worked with public health experts, academics, Scottish Government representatives and people with family experience to create shopping lists that reflect the realities and aspirations families in Scotland have for their food.
Starting research in 2020, four case study families were identified and community advisors collaborated to define an ideal weekly shop for each, considering lifestyle and nutrition.
Two distinct case study families were defined: large families of two adults and three children aged 7-15, and small families of a single mother and two children aged 2-5.
Cost of eating 
After the shopping lists were created, researchers monitored their costs quarterly.
In December 2022, the large families' weekly spend would average at £235.75, while small families would spend £108.90, in order to have what is considered a realistic and healthy diet.
The cost-of-living crisis added £106.81 to the large families' monthly cost, against what they would have paid in December 2021.
From this, researchers concluded that it would be difficult for any of the case study families to afford the shopping lists, showing that aspirations for what should be affordable is not matched by sufficient income.
Food stigma at school 
One of the primary questions on the shopping list relates to school lunches. The advisory groups recognised that school meals become a contentious issue as children grow older and their eating preferences change.
It was also recognised that eating environments also become more important and stigmatised, such as circumstances where children with packed lunches eat separately to those with school meals.
Arguments begin in primary school and mount to "tremendous pressure" in secondary school, where young people want to join their friends in eating out, to socialise and avoid stigmatisation.
Therefore, the advisors recommend any ideal family budget needs to accommodate for both packed lunches and out-of-school options.
Government support
While the ideal food shop is currently unaffordable to many households, the research reveals that policies such as universal school meals provision and the Scottish Child Payment can make a real difference.
Under December 2022 eligibility, the Scottish Child Payment would cover 46% of the small families' and 32% of the large families' ideal weekly shopping list.
Click here to learn more about the Our Right to Food project