2018 preview: kindergartens, culture and coming of age
A look ahead to our key projects and activities coming up next year.
Changing our World
We want young people to enjoy their rights, including the right to have a say in decisions that affect them. That's why we're listening and responding to the views of Changing our World, the advisory group of children and young people (currently aged 8-18) we set up this year. Through 2018, alongside an array of participation projects, we'll be working to strengthen their impact of the group so that it shapes more of our work and decisions.
Read about our participation work here.
Read our principles and guidelines for participation and engagement here.

Child-led heritage project
Launching in January, this project will focus on supporting collaboration between children, young people and heritage settings, drawing on the Year of History, Heritage and Archaeology 2017 and as part of the Year of Young People 2018. Working with heritage partners across Scotland, it aims to strengthen children and young people's understanding of culture and break down barriers to heritage opportunities through a co-produced child-led approach.
Enquire annual conference
For anyone working in the additional support for learning field, the conference delivered by our ASL service Enquire is a highlight of the year. This year's event, held in Aberdeen on 21 March, will focus on how professionals and practitioners can adapt to meet needs in their specific education settings.
Food programme
We're planning a major conference focusing on food policy in June, and our now multi-award-winning partnership programme challenging food poverty will run again in the summer of 2018.
Watch a short film about the work in schools and communities across Glasgow in the summer of 2017 here.
International School Meals Day
We lead International School Meals Day, which encourage children and young people around the world to interact about the food they eat and the role it plays in their lives. This year the big day is Thursday 15 March, the theme is 'My Food' – and there's a fantastic competition you can take part in.
Find out more here.
LGBT rights and equality
We want to make a contribution to building a more inclusive, equal society in which homophobia no longer scars young people's lives. Earlier in 2017 we started the LGBT Charter of Rights accreditation to strengthen our awareness and improve the way we work in this area. On 1 February, in partnership with LGBT Youth Scotland, we'll be running An equal future? Scotland's next steps for including LGBT young people, a landmark one-day conference exploring the practical steps needed to fulfil our ambitions.
Find out more and book here.
Read a blog about why LGBT issues matter to us here.
Open Kindergartens
Through 2018 we'll be developing an innovative model of family support based on the Nordic Open Kindergarten (OK) approach, but appropriate to Scotland's specific social and cultural context. OK, which provides group support for all parents and their young children where children are not in full-time day care, is a long-standing concept in parent support in the Nordic countries. The project is a partnership with the Centre for Child Wellbeing and Protection and Parenting Across Scotland.
Read more about the project here.
Silver service
2018 is an important anniversary year for us, and a time to think about what we could achieve in the next decades to improve children's lives. Look out for news in January about a special project marking Children in Scotland's quarter century.
Read an article from our magazine reflecting on changes in child policy during Children in Scotland's first 20 years here.
Magazine: Issue 183
In our latest issue we speak to Dr Catherine Calderwood and ask if 2018 is the year we end period poverty in Scotland
Download now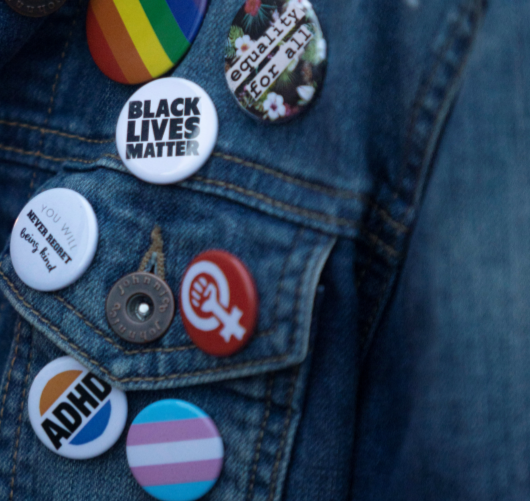 Our Manifesto
Our Manifesto for the 2021-26 Scottish Parliament is backed by organisations from across the children's sector
Click here to access
2021-2026 Manifesto
Our Manifesto outlines key suggested changes in policy and legislation - it contains 10 themes and 33 calls
Click here to access