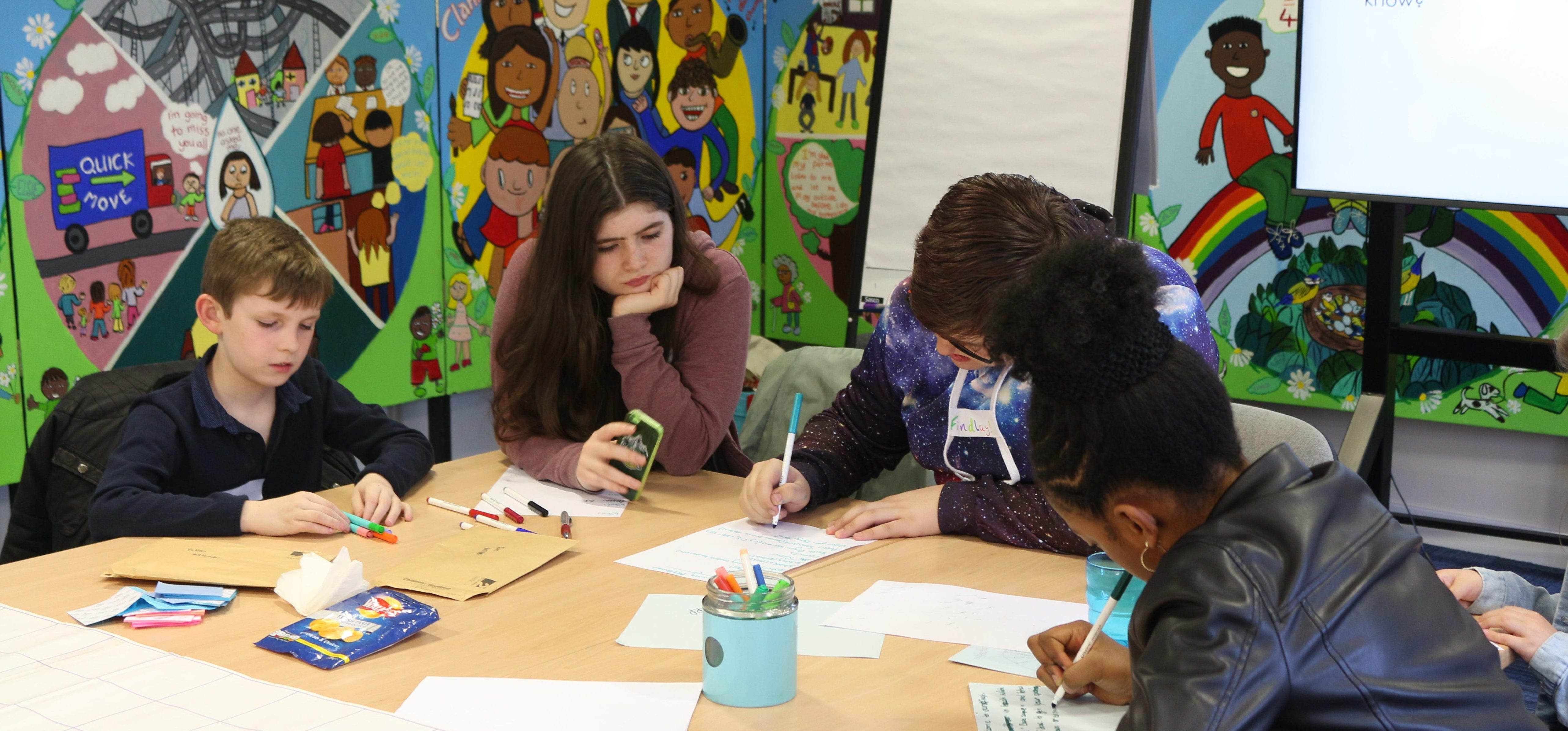 A major new participation project launching later this summer, FMQT Next Generation, will give young people the chance to hold the First Minister to account. FMQT Online Design Team member Sally Henry, aged 16, explains why she wanted to take part 
I wanted to be involved in this project because I have an interest in politics and wanted to gain further understanding of how young people in Scotland can impact government.
Young people will be taxpayers, employees and homeowners and deserve the right to influence government decision-making. Decisions made by government now will affect them in the future. It is important for young people's voices to be heard and acknowledged by society and the government.
I also wanted to be part of this project because it would give me the chance to be involved in something really significant. Being part of a First Ministers Question Time for young people means there will be a clear line of communication, and nothing lost in translation in the media or on the news.
It means that the most senior politician in Scotland will be directly answering young people's questions about issues affect them. It will be relevant and give the opportunity for young people to ask questions about what affects them and get meaningful answers. FMQT will give me the chance to be involved in something new and innovative for young people.
What I am most looking forward to is seeing the whole event come together. It is exciting hearing the updates about venues and dates and question submissions leading up to the event and all the planning that goes with it.
I am also looking forward to hearing what questions have been submitted to be answered by Nicola Sturgeon and the answers she will give in response. And I'm looking forward to watching the event and seeing it take place.
What I think is most important about this project is that it is meaningful and can be streamed online or shown on TV so all young people in Scotland can experience it. Young people of all ages will be involved and get to submit questions to be asked and have the chance to attend.
This will create a diverse audience for the event. The response to the questions asked will be relevant and delivered in non-complex language, so they can be understood by all young people watching.

More information about FMQT Next Generation will be announced in late July.
Pictured above: the FMQT Design Team at work.
About us
Watch a short animation explaining our vision, values and what we want to achieve for children
Watch the film
25 Calls
Marking our quarter century, 25 Calls is about sharing hopes for future generations and achieving real change
Find out more
Our 2017-18 achievements
Find out more about the range of work we've undertaken in the past 12 months
Download report
Participation & Engagement
Explore our participation and engagement work with children and young people
Click here
Member benefits
We have a handy postcard that lists all the advantages of becoming part of our network
View benefits