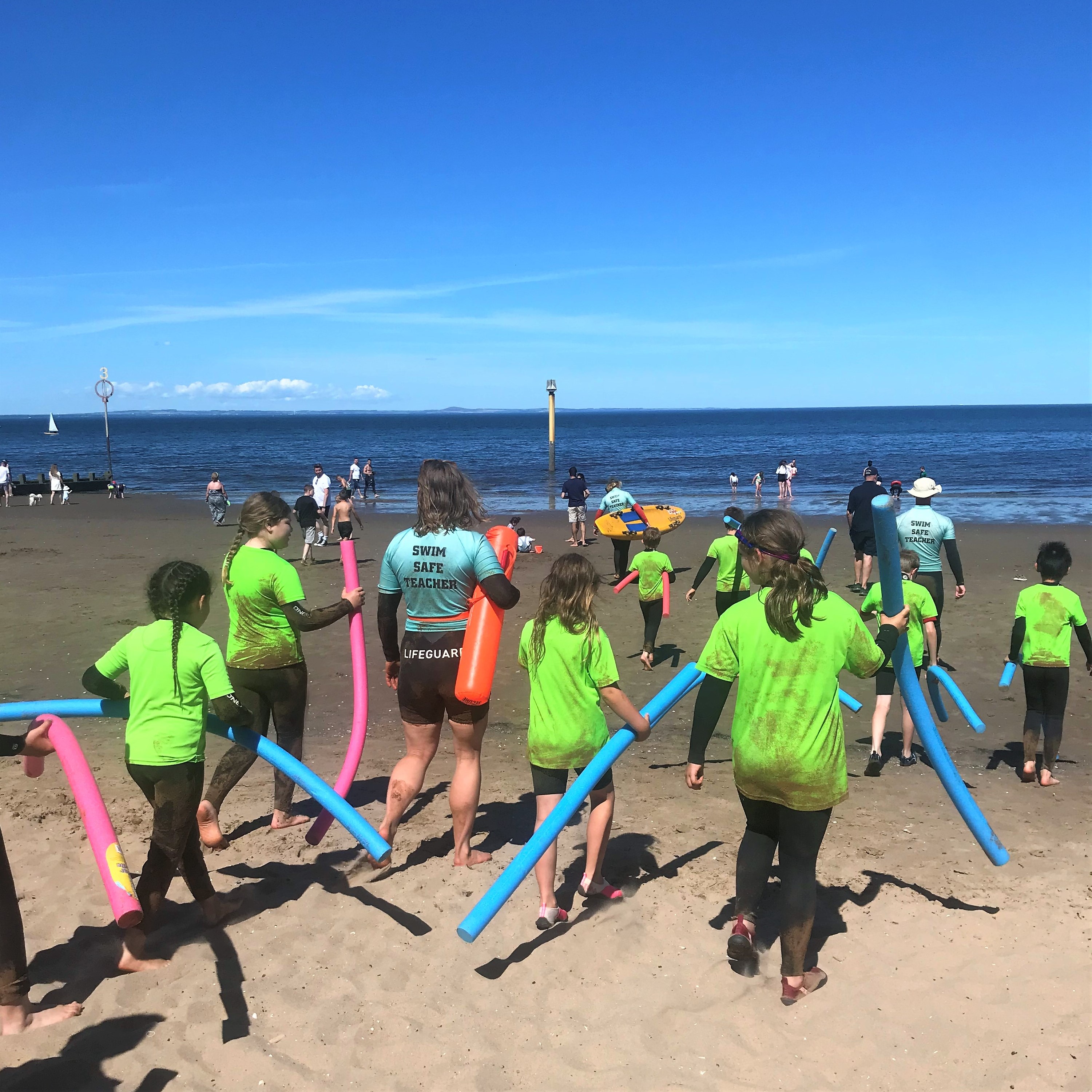 News: RNLI launches programme of water safety training for children
Posted 19 July, 2022 by Nina Joynson
The RNLI has opened its summer programme of Swim Safe lessons, with free lifesaving water training available for 7-14 year olds in Scotland.
Since launching in 2013, the Royal National Lifeboat Institution (RNLI) has delivered free water safety training to more than 148,000 children throughout the UK.
This year, the Swim Safe programme is offering school and public sessions at three Scottish locations in July and September.
Swim Safe is facilitated by local partners and trainers, with RNLI Lifeguards Scotland responsible for the sessions available in Scotland, in Aberdour, Anstruther and at Coldingham Bay.
Iona Hamilton, RNLI Lifeguard Supervisor and Swim Safe Co-ordinator, said:
"Last summer, RNLI lifeguards aided nearly 400 people across the eight beaches in Scotland. By educating children about water safety from a young age, together we can help reduce the number of incidents around our coasts and inland waters.
"Swim Safe is a great way for young people to learn about the different dangers associated with open water swimming in a safe and fun environment with qualified instructors and lifeguards.
"We want children and parents to enjoy the beautiful beaches around Scotland but also to consider their own safety and know what to do in an emergency."
There are currently eight RNLI lifeguarded beaches in Scotland, which were visited by over 267,00 people in 2021.
Swimming safe
The sessions offer young people the opportunity to practice key tips for their own safety and that of others, supporting the RNLI's key advice for 7-14 year olds:
Stop and think: always swim in a safe place
Stay together: always swim with an adult. Younger children should always be within arms reach
Float: if you find yourself in trouble in the water, float on your back like a starfish
Call 999 in an emergency and ask for the Coastguard.