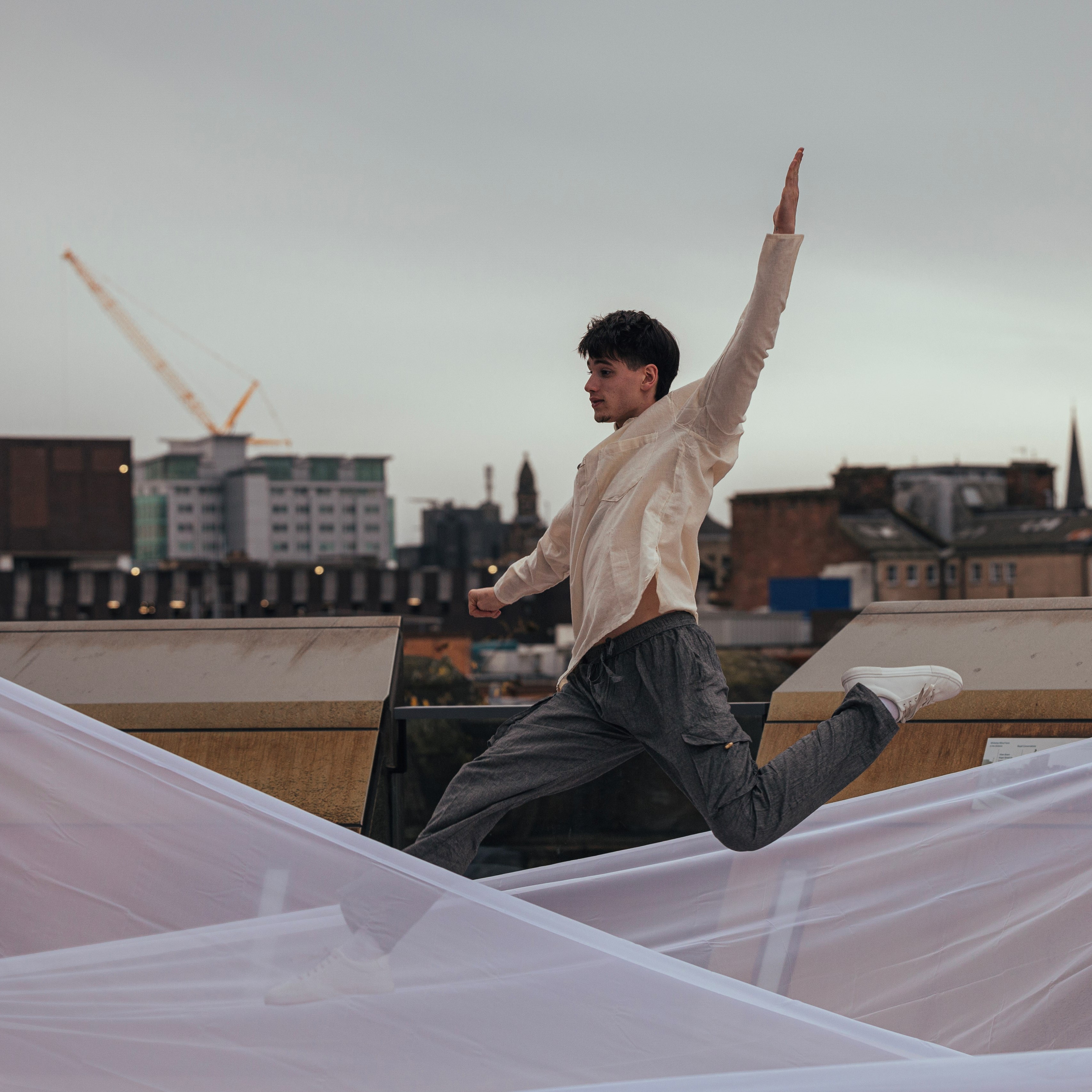 News: Dance film created by 17-year-old choreographer in response to the climate crisis
Posted on 28 February, 2023 by Nina Joynson
Dance film 'elemental' explores our interaction with the natural elements in a narrative on climate change, choreographed by a young person supported by the Access All Arts Fund
As a response to the climate crisis and a way to encourage boys and young men to pursue dance, young neurodivergent choreographer Ross Hoey created the dance film with filmmaker Lewis Landini. 
elemental shows the character of Human, as they meet and bring harm to the Earth's elements, before finding out that they have not been completed destroyed. This leads to repercussions for Human as the elements resist.
The film is accompanied by an educational resource for teachers and dance instructors. It includes discussion and movement activities that relate to the performance, and provides information for young people to learn more about the climate crisis. 
Ross' dance film was produced by Overdrive Dance Company, a community-based organisation that was established for male-identifying young people. 
Overdrive works to address the stigma of boys' participation in dance and overcome the financial barriers that people often encounter across the arts. 
Funding creativity
Ross was a successful applicant to the Access All Arts Fund, a fund managed by Children in Scotland. The film was supported by investment from Creative Scotland as part of its youth arts initiative. 
The project was one of 106 funded in 2021-22. Earlier this month it was announced that the second phase had gone on to support a further 162 young people with their creative pursuits.
The fund was established to help children and young people who experience barriers to accessing creative opportunities to support their wellbeing. The first phase was focused on young people with disabilities or additional support needs. 
On the film's release, David Mackay, Access All Arts Fund project lead and Policy & Projects Manager at Children in Scotland, said:
"The Access All Arts Fund supported Ross to create this wonderful new film and stretch himself as a choreographer, which is great to see. We know that many young people face barriers to taking part in the creative arts – whether it's simply for their own enjoyment or to realise ambitious creative projects. 
"We must ensure that we open up arts opportunities for children and young people, because everyone has a story to tell."