RIP GDP: It's time for a new way to measure the health of planet and people
As a way of judging economic 'success' in our age of climate change, Gross Domestic Product is completely outdated. Young people can take the lead in devising an alternative that's fit for the future, argues Rosie Watson, Engagement & Information Assistant at 2050 Climate Group.
Currently, our economies and societies are underpinned by a continuous push for 'GDP growth'. This is the ingrained measure of 'success'. It is how we as countries rate ourselves and each other, and we hear people banging on about it all the time!
But what does it tell us? GDP (Gross Domestic Product) shows how much money is changing hands. So, all of the following contribute to its growth: getting paid, buying Christmas presents, national security fees, war, the cost of prisons, buying weapons… The cost of a wedding, but also the cost of a divorce.
GDP as a measure was invented in the 1930s by Simon Kuznets, an American economist. Its existence as a measurement has provided valuable information. But he warned against using it as a calculus of welfare, or as a 'stand-alone measure'. GDP cannot tell us about the health of people or our planet. Or the wellbeing of children and young people.
'It cannot tell us about the health of people or our planet. Or the wellbeing of children and young people'
Considering what we know we are up against in terms of climate change, it's clear that GDP is outdated as a measure of 'progress'. We need to redefine what 'success' means. Surely it's more than just how much money is being thrown around?
Economist Kate Raworth's idea of 'Doughnut Economics' maps out how success could be measured against a 'regenerative and distributive economy' which balances planetary boundaries and standards of living. Many businesses and governments are trying to use the Sustainable Development Goals to help map progress. An increasing number of businesses are becoming 'B Corps', receiving an accreditation bestowed by B Lab, a global non-profit which measures company standards of social and environmental sustainability.
There is a growing school of research on the subject of Ecological and Environmental Economics.

However, these university subjects are often taught separately from Economics departments, whose more traditional degrees don't tend to overlap with alternative systems. At the most they might offer one or two optional modules about these. Ideas and solutions exist. But how do we get them to transform the mainstream?
Universities need to increase collaboration across departments and research areas, and massively update their teaching programmes to fit the challenges we face today. In many cases, they are currently not adequately preparing students for their futures.
Students can demand to be taught a greater breadth of topics in their core modules. Businesses and organisations are ready-made, coordinated masses of people who have a unified voice which could be used for positive change. What a fantastic opportunity they have! However, anyone can start using their voice to ask for change – in their workplace, community, or through political engagements.
This is one of the things 2050 Climate Group helps individuals do through our Young Leaders Development Programme. Questioning something which seems as deeply ingrained as GDP as a key measure of success may have previously seemed intimidating and uncomfortable, but tides are already changing, and the time to do this is now.
It needs to happen on all levels, and from all ages, in order to move to an economic system fit for today and for the future.
Rosie Watson is the charity's Engagement & Information Assistant. She was responding to Call 11 of our 25 Calls by Dr Craig Dalzell. Click here to read the call
2050 Climate Group is a youth-led charity whose mission is to engage, educate and empower 18-35 year olds to lead action on climate change. It aims to build a social movement of action on climate change, and one way it does this is through its flagship Young Leaders Development Programme.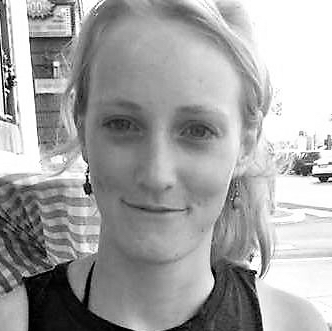 About the writer
Rosie Watson works with 2050 Climate Group, empowering young people to take action on climate change.
Click to visit their website
Call 11
Craig Dalzell argues that we need to recognise that 'growth' does not equal wellbeing for young people.
Click to read the full call
Blogs
Contributors from across Scotland share their responses to our 25 Calls campaign and more.
Click to read our blogs