New resource for children and young people summarises ASL review findings
8 July 2020
Children in Scotland was recently tasked with creating  a version of the review into Additional Support for Learning (ASL) for children and young people using accessible language.
The independent review, chaired by Angela Morgan, considered the implementation of the ASL legislation and how it could be enhanced through better use of resources, staffing or other aspects of provision.
The review report (click to read) was published by the Scottish Government on 19 June.
The new summary resource is based on the Executive Summary of the review and has been produced in an easy to read format.
Sally Cavers, Head of Inclusion at Children in Scotland, said:
"We were pleased to be asked by the Scottish Government to create a resource which shared the findings and recommendations of the review for young people, and others who may find a shorter version more accessible.
"Children, young people and their parents are key stakeholders in this review and will be most affected by any outcome, so it is essential that they are involved both in the review process and beyond.
"We are pleased the Scottish Government has taken this step to ensure young people, many of whom contributed to the review, can see how their experiences and feedback have been used.
"Members of Children in Scotland's youth advisory group Changing our World have recommended that future publications and information for children and young people must also be in alternative formats and we have passed this recommendation on to our colleagues in government."
The review summary, aimed primarily at children and young people, outline key findings and recommendations in 10 short sections.
These include what the current situation is, and what children, young people and parents told the review.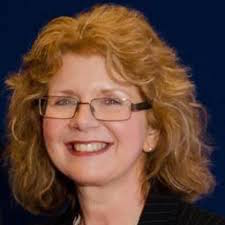 Review of additional support for learning implementation
Read more about the report prepared by the review Chair, Angela Morgan (pictured)
Click to visit the website
Inclusion Ambassadors
Young people have their say on how to create a more inclusive educational environment
Click to find out more
Reach
Advice for children and young people who need support to get the most out of their education
Click to find out more