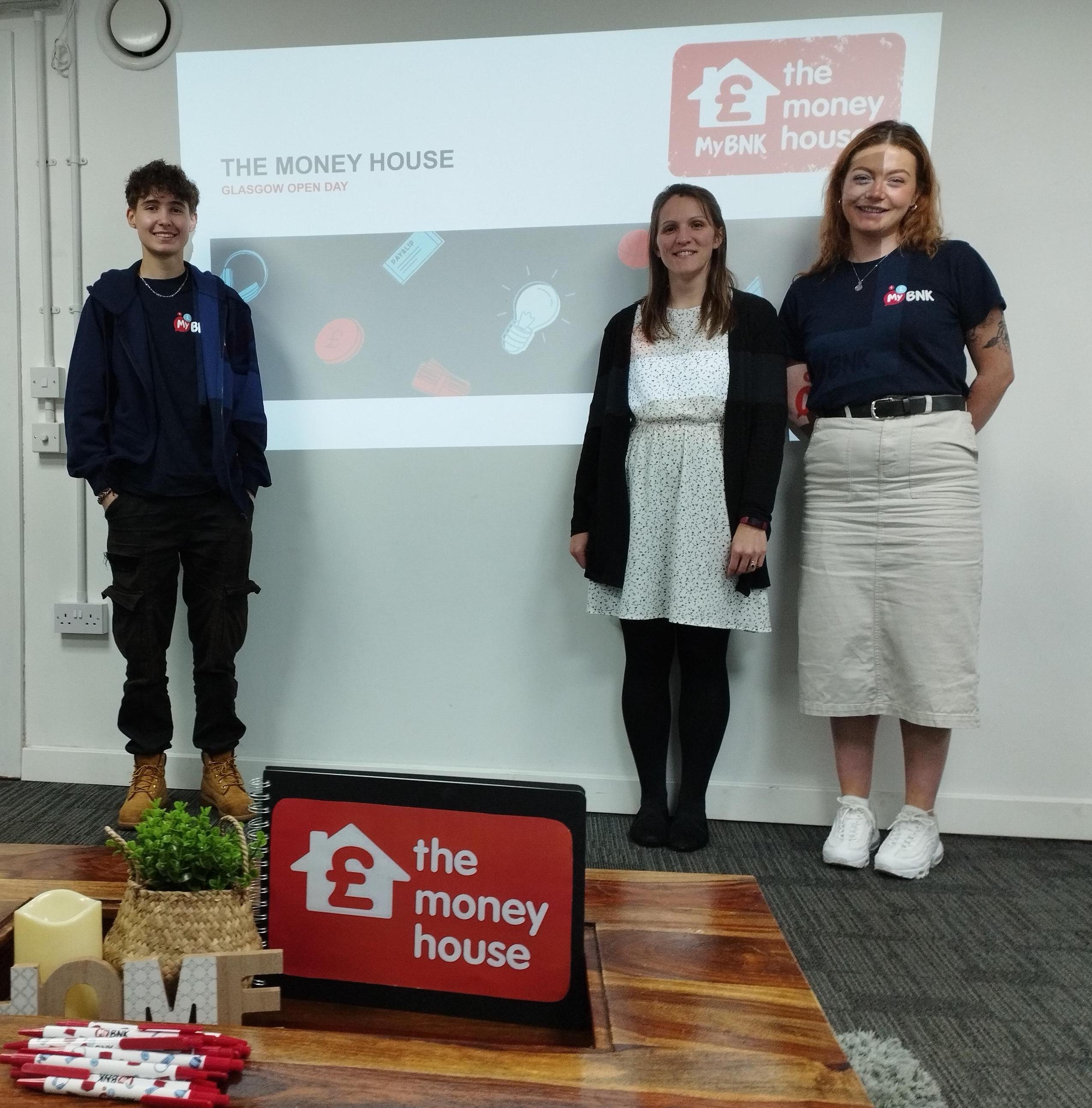 News: Youth homelessness prevention project comes to Scotland
Posted 03 August, 2022 by Jennifer Drummond
Youth homelessness prevention programme, The Money House, has been expanded to Scotland, opening up in Glasgow's Hope Street.
The award-winning programme, run by financial education charity MyBnk,  is aimed at supporting young people who are aged 16-25 years and entering independent living to learn how to manage their money and maintain their tenancy.
The project, which is already well-established in four London boroughs and won first prize at the London Homelessness Awards 2021, targets young people at risk of homelessness, including those leaving the care system.
Teaching money management skills
Expert trainers teach the essentials of money management, including how to deal with debt, budgeting, banking and earning. This is combined with practical housing information such as paying deposits, inventory checks and tenancy agreements.
Through this targeted and tailored support, the project aims to boost knowledge and awareness of home finance amongst young people and their ability to maintain a tenancy, when the majority of current evictions are caused as a result of rent arrears.
With this approach, the Money House aims to reduce the 8,505 youth homelessness applications made in Scotland last year. The project has already been proven to reduce evictions by 64%.
Gemma Orr, MyBnk Regional Partnership Manager for Scotland, said:
"We're so excited to expand MyBnk's youth homelessness prevention project to Glasgow. In Scotland, a household loses their home every 19 minutes so the need for a project like this is clear. Our first sessions have received great feedback from young people and we can't wait to welcome more to our new site in Hope Street."
The Money House Glasgow is run by MyBnk and funded by JP Morgan, SGN and The Quilter Foundation.
Click here to find out more about The Money House or email the Scotland team at THMScotland@mybnk.org