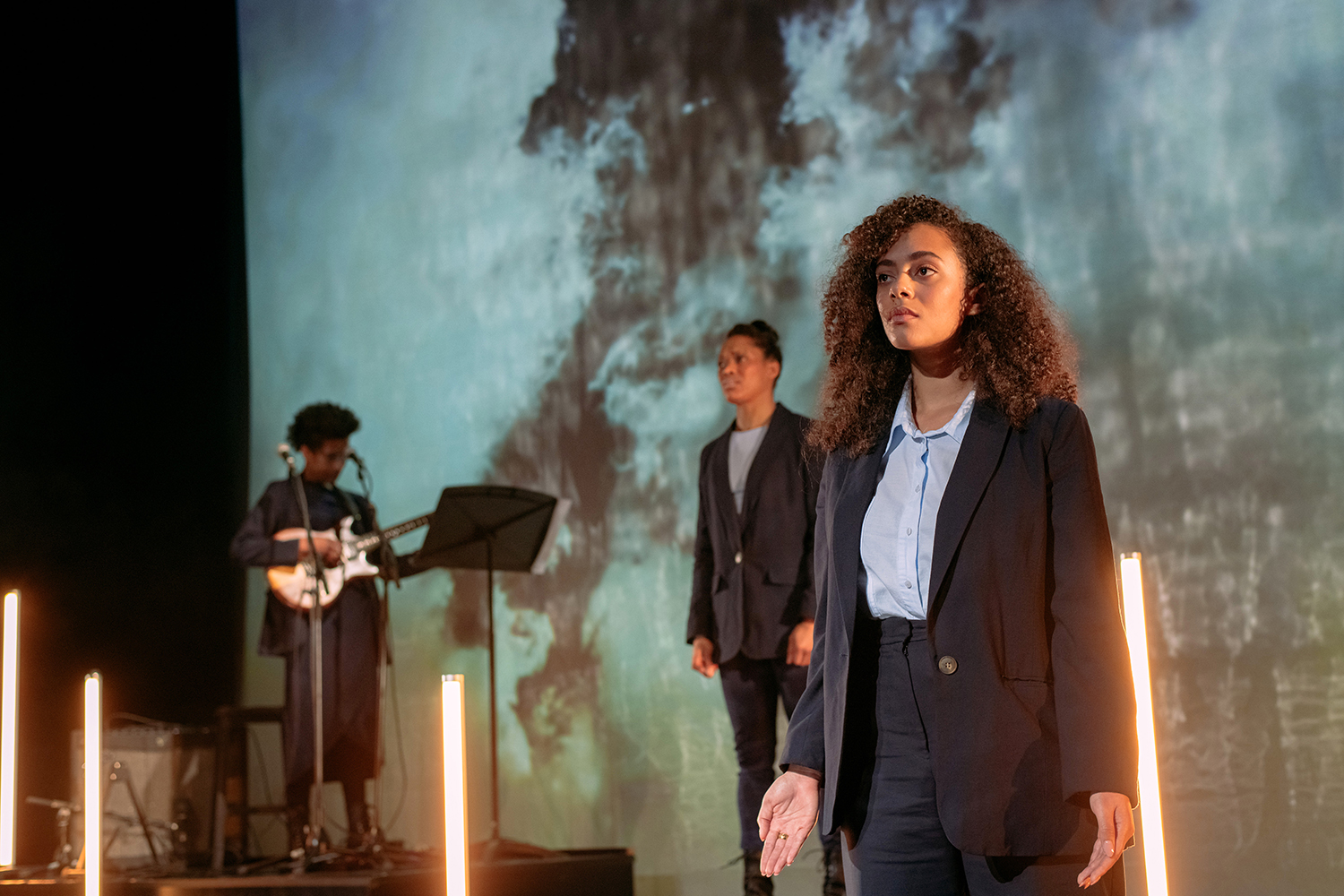 News: National Theatre of Scotland launches new digital education portal
Posted 27 Aug 2021 by Jennifer Drummond
The new educational channel will include resources to support teachers and secondary school students in Scotland to study selected productions from National Theatre of Scotland's programme, encouraging conversations about the themes raised throughout.
Filmed productions and resources will be added to the portal throughout the year and will be made available to students and educators in Scotland, across the UK and internationally, although resources will be developed specifically to suit the Scottish drama curriculum.
Paul Fitzpatrick, Head of Creative Engagement at the National Theatre of Scotland said:
"We are thrilled to be able to open up the digital doors to National Theatre of Scotland to offer teachers and students across Scotland access to high-quality, filmed productions and bespoke digital resources created especially for the Scottish education sector.
"We look forward to sharing our work with educators and young people nationwide to help facilitate access to the arts, learning and discussion."
The channel has opened with a resource pack created for Hannah Lavery's Lament for Sheku Bayoh and is designed to encourage and support anti-racism conversations in the classroom.
The education pack, freely available to schools,  includes a range of audio, visual and written articles designed to support teachers in facilitating positive, constructive conversations around the themes of the play, exploring the wider aspects of Scottish cultural identity and enriching the pupil experience of the production. It also includes access to a filmed performance of the play, captured at the Royal Lyceum Theatre in Edinburgh in 2020.
Poet and facilitator Clementine E Burnley, who helped develop the teaching material, said:
"Discussions of racism and racial violence when handled sensitively can lead to shifts in understanding. The material in this resource aims to support educators to more safely explore in mixed racial groups the wider social, historical and political aspects of Scottish identity".
Sheku Bayoh died whilst in police custody in Kirkcaldy, Fife in 2015.
Click here to access the education portal
Image credit: Lament for Sheku Bayoh © Mihaela Bodlovic