Food project partner Dalmarnock Primary triumph in Herald Society awards
Dalmarnock Primary has scooped a major award in recognition of its success offering meals and fun activities for local families as part of Children in Scotland's Food, Families Futures programme.
The school, led by headteacher Nancy Clunie, won the Herald Society's Partnership award at a gala event in Glasgow last night.
Children in Scotland's Chief Executive Jackie Brock, who attended the event said: "I am so proud and delighted that Dalmarnock's work as part of our FFF partnership has been given the recognition and profile it deserves.
"This is a great tribute to the leadership of Nancy Clunie and the efforts the school have made to support the children and families in the community. The awards also highlights the vital contribution of PEEK, Thriving Places, and Glasgow City Council. Children in Scotland is grateful to all of them, and to Brakes for their continuing support of FFF through Meals and More."
Now in its tenth year, the Herald Society Awards celebrate staff and partnerships across Scotland's third and public sectors whose contributions are sometimes overlooked.
Professor Jennifer Davidson, the Institute for Inspiring Children's Futures, praised all of this year's award finalists.
"The awards reflect the excellent and truly inspiring work going on throughout Scotland to build a better future for everyone," she said.
Children in Scotland is leading Food, Families, Futures with support from the major UK food supplier Brakes.
Watch our film about Food, Families, Futures here.
Read more about the project here.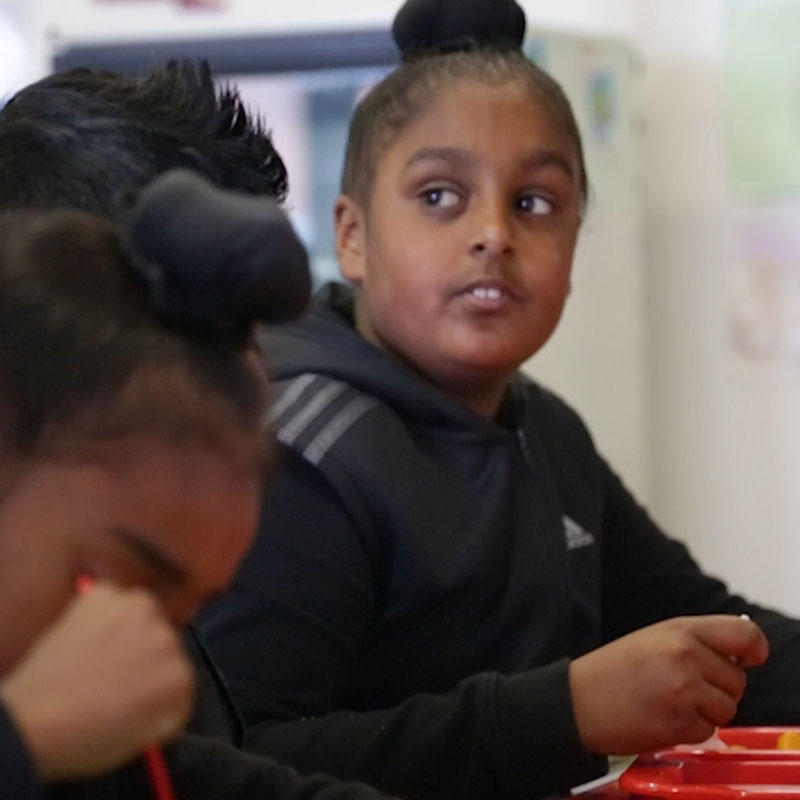 Celebrating Glasgow's 2017 summer camps
In a new film we hear from families who took part in our Food, Families, Futures project
Watch the film