Commissioned training: popular CPD themes
Our most frequently requested training themes include:
Child protection
Our trainers can provide comprehensive manager level, introductory or refresher training tailored to your organisation's internal policies, procedures and context.
Trauma, adversity, and healing
We can support your organisation on its journey to becoming trauma informed. We provide training to those working with children and young people who may have experienced trauma. We also provide training around vicarious trauma for practitioners, equipping you with vital self-care strategies to support your wellbeing.
Supporting children with additional support needs
Our experienced trainers with draw on a wealth of expertise to help you support children with additional support needs to thrive in your setting.
Understanding behaviours
We can support your team to develop your understanding of why children and young people behave as they do, and how you can respond effectively through our tailored workshops with a relationship-based approach.
United Nations Convention on the Rights of the Child (UNCRC) & Participation 
Our experienced Policy, Participation and Projects team provide a range of workshops exploring the key principles and articles of the UNCRC within the current Scottish policy context. Our team will provide reflective spaces and useful strategies to embed best practice around the UNCRC in your organisation. Click here to read more.
Mental health and wellbeing
Whether you'd like to educate your team on how they can support children to self-regulate, promote wellbeing through their practice, or support children and young people experiencing mental health difficulties, we work with a range of trainers with expertise in these areas.
Mindfulness work with children and young people
We offer practical workshops that will introduce you to mindfulness, focusing on the origins of mindfulness, how it can benefit children and young people and how you can begin to incorporate it into your practice.
Still looking for inspiration?
We also run a range of regular open programme CPD training events, click here to browse the training. We can work with our trainers to adapt these sessions in length, content or focus to suit your particular objectives.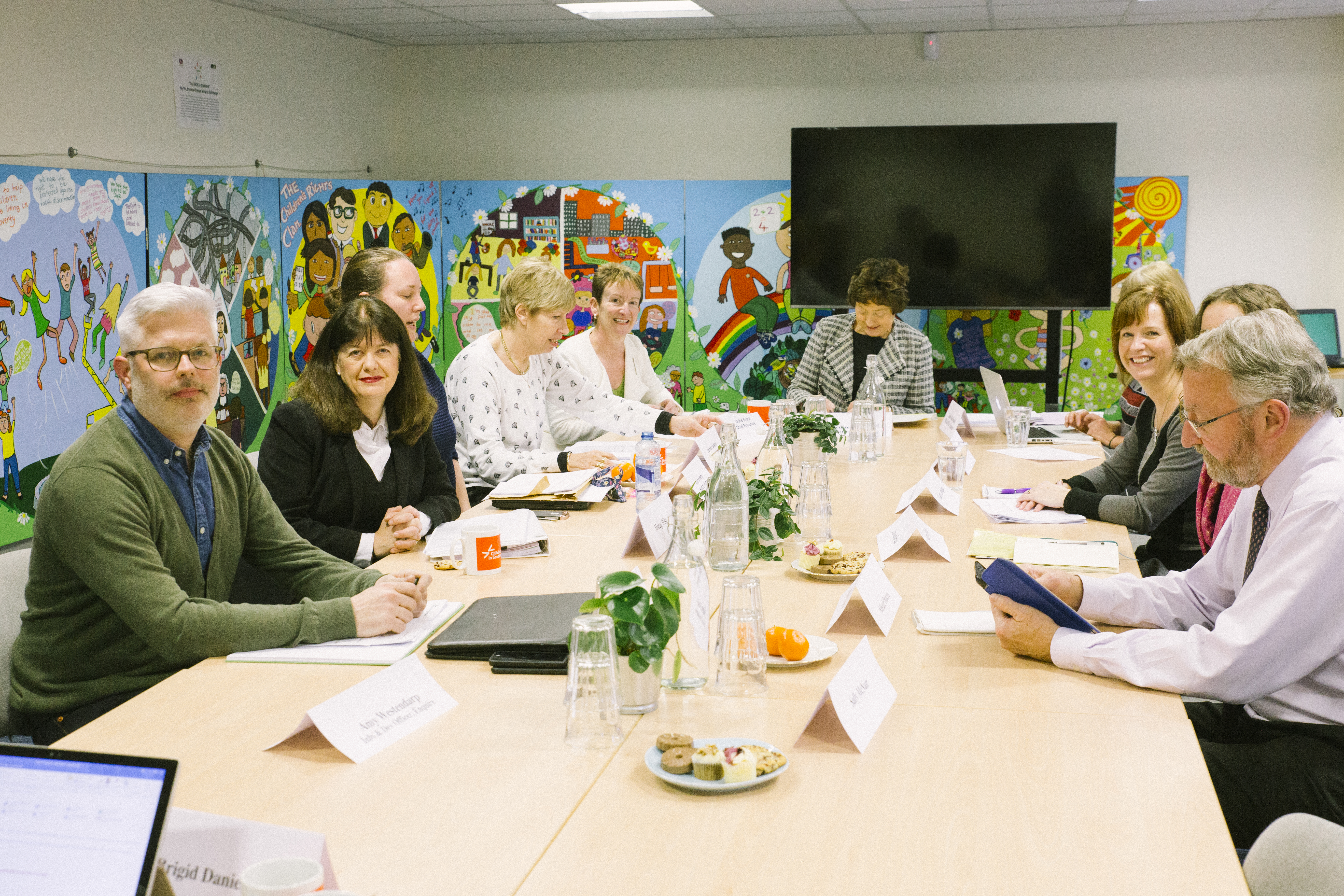 Commissioned training: homepage
Find out more about commissioned training from Children in Scotland
Click here
What delegates have said:
"Delivered with such care, knowledge and kindness. The information was accessible yet more in depth than I have learned about before. Thank you so much for this wonderful opportunity to learn."
- Delegate from Redress Scotland, 2022 –
What commissioners have said:
"Over the last two years, we have chosen to commission Children in Scotland to facilitate year-long programmes of professional learning as they have been able to offer tailored and personalised sessions which respond directly to our identified needs."
- Sarah Lockhart, YMI Officer for Creative Scotland, 2022 –