Commissioned training: international study visits
2022 update: Due to the impact of Covid -19, we are not currently offering international study visits. We hope to be back working with our international partners in 2023.
As part of our open schedule programme, we have organised a range of study visits for UK based practitioners to Finland, as well as for practitioners from the Netherlands, France, Germany, Italy, Russia and others to Scotland.
All of our study visits are tailored to focus specifically on your own interests, whether it's education, early childcare, community safety or something else.
We can help with:
Travel arrangements to and within the chosen country
Accommodation for the group including breakfast
Programme of visits fully tailored to your group's specific needs
Children in Scotland staff to accompany the trip.
Delegates joined us from different regions of Italy and had a specific interest in how Scotland supports early years learning. Highlights included visits to Dalmarnock Primary School and Green Trees Nursery along with visits to The Yard and Baltic Street Adventure Playground.
"My experience of Scotland left a pleasant feeling in my heart."
"It has been a very good day.  It was very interesting to share experiences. We thank you for everything."
Delegates included care experienced young people and the professionals who support them. Highlights included visits to the Fostering Network in Scotland and Action for Children Scotland, and meeting Scotland's First Minister, Nicola Sturgeon at formal events twice!
"This was an excellent trip, so well organised and interesting."
"I saw many new things and it got me really interested in how we can do some of these things in Russia."
"This trip has been by far one of the most interesting experiences I've had in my working life, and the opportunity to learn in so much depth about Finnish organisations was extremely inspiring."
"What I've seen and heard on the trip will help me improve my school's engagement with the community."
"It was really helpful to tap into Children in Scotland's networks while having focused discussions on matters of relevance."
"A well organised, thought-provoking study visit."
"The trip was excellent! I would recommend the experience to colleagues."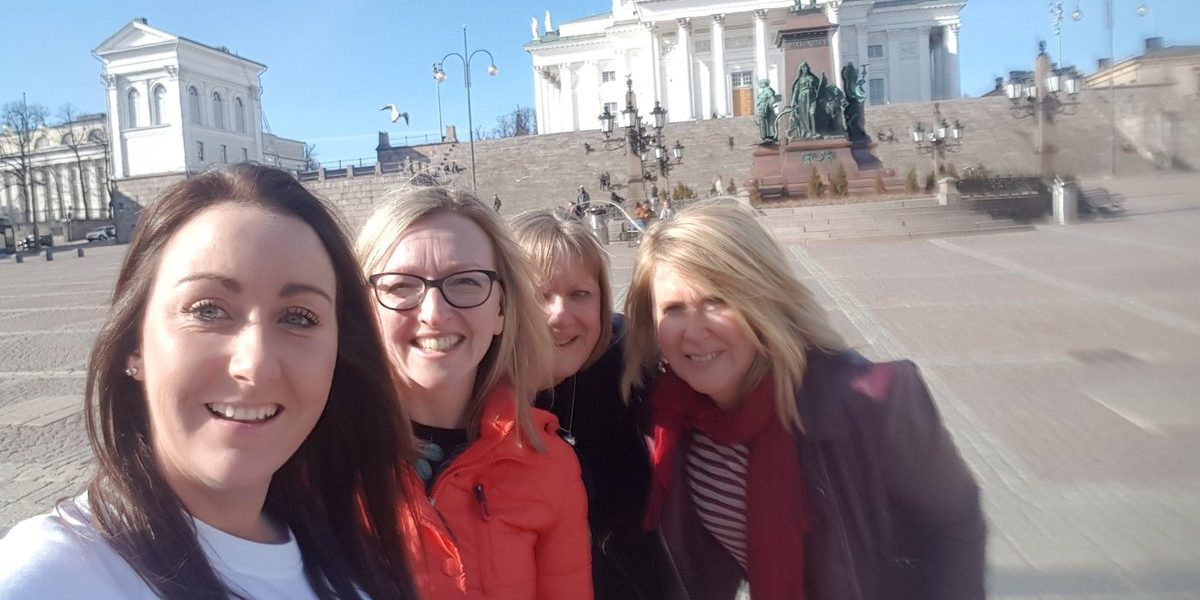 Upcoming study visits
Search our events calendar for information about upcoming study visit opportunities
Click here
Commissioned training: homepage
Find out more about commissioned training from Children in Scotland
Click here
Reflections on Finland
View a short video about our October 2018 Finland Study Visit.
Click here to watch
Study Visit Programme
View the programme followed on the April-May 2019 Russian Study Visit.
Click here