St Mirin's Out of School Club
St Mirin's out of school club Glasgow recognised a unique opportunity to work in partnership with the school in which they are based. They created an ambitious plan that incorporated improving the accessibility of their service by increasing the hours at both sides of the school day.
The school and out of school work in collaboration supporting families who may work irregular hours. They are also creating a shared outdoor play and learning space within the school to build children's confidence in the outdoors.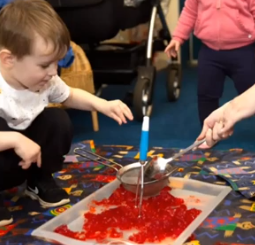 Blog: Children need more play
Margaret McLelland explains why play is so fundamental to childhood and learning
Click here to read