The Care Review is laying down a challenge. In 2020 you can be part of the solution
13 December 2019
For the last of this year's 25 Calls responses, Jimmy Paul responds to Call 7, reflecting on the achievements of the Care Review – and why everyone in Scotland needs to rally round its vision for children and families
Call 7: Support the aims and work of the Care Review – making changes to improve care now and in future
"Why would a human care about winning a race against a bunch of snails when we can do so much better than that?"
It was a young person who said this in the summer of 2019 when explaining why school children took part in the climate strikes in their thousands. They were fighting to find new, imaginative ways to address one of the key challenges that the world faces, and they knew that being 'better than the rest' simply wouldn't be enough.
Scotland's aim to be the 'best place in the world to grow up' is an important aspiration to get behind. As we continue to learn more about love, attachment, relationships and the meaningful and safe participation of people with lived experience here in Scotland, there may well come a time where we, by many measures, arethe best place in the world for children to grow up.
While that might be a good thing, I hope that Scotland never settles for that.
As we learn and grow as a nation, we must continually strive to be better as new ways of living and working are created. Better than the rest may not be good enough.
Having been a co-chair at the Care Review since July 2018, I have had the pleasure of spending time with people with lived experience of the 'care system' and with the people who support them. We have worked determinedly to build an extremely aspirational vision of care in Scotland, and being a part of this has been the privilege of my lifetime. That's why I've chosen to respond to Call 7 of Children in Scotland's 25 Calls campaign.
Participation and valuing lived experience
Through my involvement with the British Council, the World Economic Forum and the Royal Society of Edinburgh's Young Academy of Scotland, I have had opportunities to spend time with world leaders. I find that I have extremelyhigh expectations for all things relating to leadership, coproduction and transformational change. I can safely say that under the leadership of the peerless Fiona Duncan, the Care Review has shown a new way.
The Care Review has valued lived experience from day one. Whether this is involving people with lived experience at every stage and level of the Care Review, in the co-production of the branding design, or indeed the creation of conclusions from the Journey stage, it is something that has been palpably different to any other Review.
Being a part of the Care Review has been so enthusing because the whole range of experience and knowledge that I bring has been welcomed, and I have never once felt I was involved in the Review solely because of my care experience.
I have led through the 'journey' phase with people like Lisa Macrae, Sue Brookes, John Carnochan and Denisha Killoh as equals. All of our experiences  have been valued. This has been mirrored in the work groups and in the participation work of the 1000 Voices.
No-one is ever expected to share their personal experiences, but safe spaces have been created for people to do this (should they so wish) and mental health support has been available. The Care Review has always sought 'quieter voices' too such as people with experience of kinship care or secure care, those on the 'edges' of care or indeed infants. In terms of participation, the Care Review has modelled the model, and Scotland can now follow.
Getting behind the vision
For the Care Review to leave a legacy, it has needed to involve people from across the whole of Scotland, and to have people galvanised behind the vision for when it concludes. This is no easy task when also building a vision for change that will challenge the status quo, power dynamics and vested interests!
Claire Lightowler wrote about how she felt challenged by the Care Review and spoke candidly and bravely about the irony of this:
"It will also sometimes need well-meaning people, who are eager to share their knowledge and expertise to help make a difference, to step back and create space for others. Of course, everyone's contribution still needs to be made use of, but to do that properly others need to have influence as well. This experience, this forced reflection, has really made me think about whether sometimes I am part of the problem, and I need to do something about that."
Karyn McCluskey, co-founder of the world-renowned Violence Reduction Unit, warned that when the Care Review concludes "it will be painful and require much soul searching. She [Fiona] must encourage us to change, show us the path. It will be hard. The most important work is never easy – but we always need good people to do it".
Having engaged with more than 5,000 people from all across Scotland since February 2017, the Care Review has built a significant momentum for change. It now requires people across Scotland (me included!) to get behind the vision and to be a part of the solution.
As part of my response to Call 7, I urge everyone reading this to think about how they can make sure that the vision for Scotland's children and families can become reality.
Jimmy Paul is co-chair of the workforce group at the Independent Care Review.
The recommendations of the Care Review will be published early next year.
He is responding here to Call 7 of our 25 Calls campaign, by Fiona Duncan, "Support the aims and work of the Care Review – making changes to improve care now and in future." Click here to read the call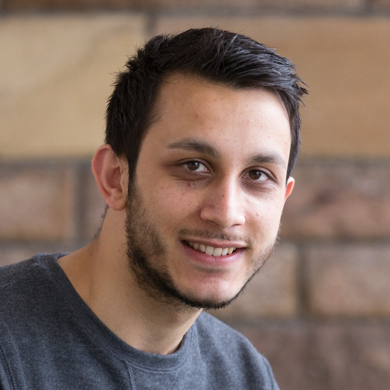 About the author
Jimmy Paul is co-chair of the workforce group at the Independent Care Review
Click here for more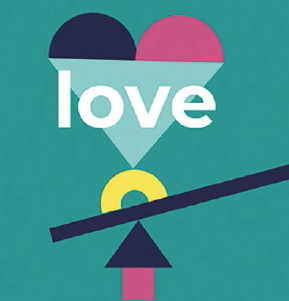 25 Calls campaign
Find out more about the 25 Calls campaign, view press coverage and read further responses
Click to find out more