The Education Recovery Youth Panel
October 2020 - June 2021
COVID-19 had a big impact on all of our lives, including education. The Scottish Government set up the Education Recovery Group to help develop the response and recovery of the education system. The group was chaired by the Cabinet Secretary for Education and Skills.
Children and Young People's Panel
Children and young people's experiences and opinions are an essential aspect of the recovery. The Scottish Government established the Education Recovery Youth Panel to make sure children and young people's voices are heard.
Children and young people (aged 9-18) from across Scotland, from different cultures and communities, were part of the Panel. They shared insights and ideas in response to key issues around education, making recommendations to the Scottish Government and ensuring the rights and needs of young people are at the heart of next steps.
Due to COVID-19 restrictions, this project took place online.
Activity
The group met every 4-6 weeks in online workshops with staff from Children in Scotland and Young Scot.
In February 2021 The Panel met with The Deputy First Minister, John Swinney and asked him questions around COVID-19 and education, including vaccines, exams, ASN, and wearing masks.
In July 2021 some of the Panel members attended the online Scottish Government Covid Education Recovery Group and shared their key concerns about education recovery.
In August 2021 Panel members met with three key staff from SQA to reflect on the events of the last year and potential next steps.
Reporting
We and our partners summarised the discussions and outcomes of the panel in a final report.
For more information, please contact : pppteam@childreninscotland.org.uk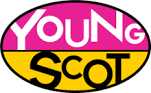 Core Partner: Young Scot
Find out more about our partner for this project. It is the national youth information service
Find out more