The Education Recovery Youth Panel (October 2020-June 2021)
Children in Scotland is working on a project with Young Scot in 2020-21: The Education Recovery Youth Panel.
Impact of COVID-19 on education
COVID-19 has had a big impact on all of our lives, including education.
The Scottish Government has set up the Education Recovery Group to help develop the response and recovery of the education system. The group is chaired by John Swinney MSP and Deputy First Minister and Cabinet Secretary for Education and Skills.
Children and Young People's Panel
Children and young people's experiences and opinions are an essential aspect of this recovery. To make sure children and young people's voices are heard the Education Recovery Youth Panel is being established.
We are looking for 15 children and young people (aged 9-18) from across Scotland, from different cultures and communities, to be part of the Panel.
The Panel will help shape the Scottish Government's COVID-19 education recovery work, ensuring young people from a range of backgrounds and experiences are included in the Coronavirus (COVID-19) recovery plans for education
Joining the Education Recovery Youth Panel means you will be joining a supportive and inclusive group, with opportunities to learn a range of skills, meet new people from across Scotland and develop confidence.
No special experience or skills are necessary to take part, and you don't need to know anything about educational recovery.
What will this project involve?
Due to COVID-19 restrictions, this project will take place online for the foreseeable future. However, we understand getting online can be difficult, so  even if you have limited access, as we can support you with that.
The Education Recovery Youth Panel will meet every 4-6 weeks for workshops with staff from Children in Scotland and Young Scot where you will take part in small group activities and discussions about the issues at hand. There may also be some additional opportunities offered as part of the project.
The Education Recovery Youth Panel will share insights and ideas in response to key issues around education at the moment, make recommendations to the Scottish Government and ensure the rights and needs of young people are at the heart of these next steps.
How to send us your application
If you would like to be part of the Education Recovery Youth Panel, then you can click here to apply online via SurveyGizmo or using the application form (click here to access the application form), which you should e-mail to YSHive@young.scot.
Applications must be submitted by Monday 9 November 2020.
We will also accept applications made using video or voice recordings that you send us. We're happy to make reasonable adjustments and provide other additional support to help you apply.
Please contact YSHive@young.scot to arrange this or request the application in another format.
After you've applied, we will invite you along to a Taster and Selection Workshop on Zoom on Friday 13 November, 4-6:30pm. This is to give you a taste of what the project might be like, and for us to meet you.
If you can't attend, we will arrange a phone or video call with you.
Successful applicants will be invited to an induction session which will be confirmed following the Taster and Selection workshop.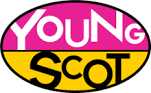 Young Scot
Find out more about our partner for this project. It is the national youth information service
Find out more