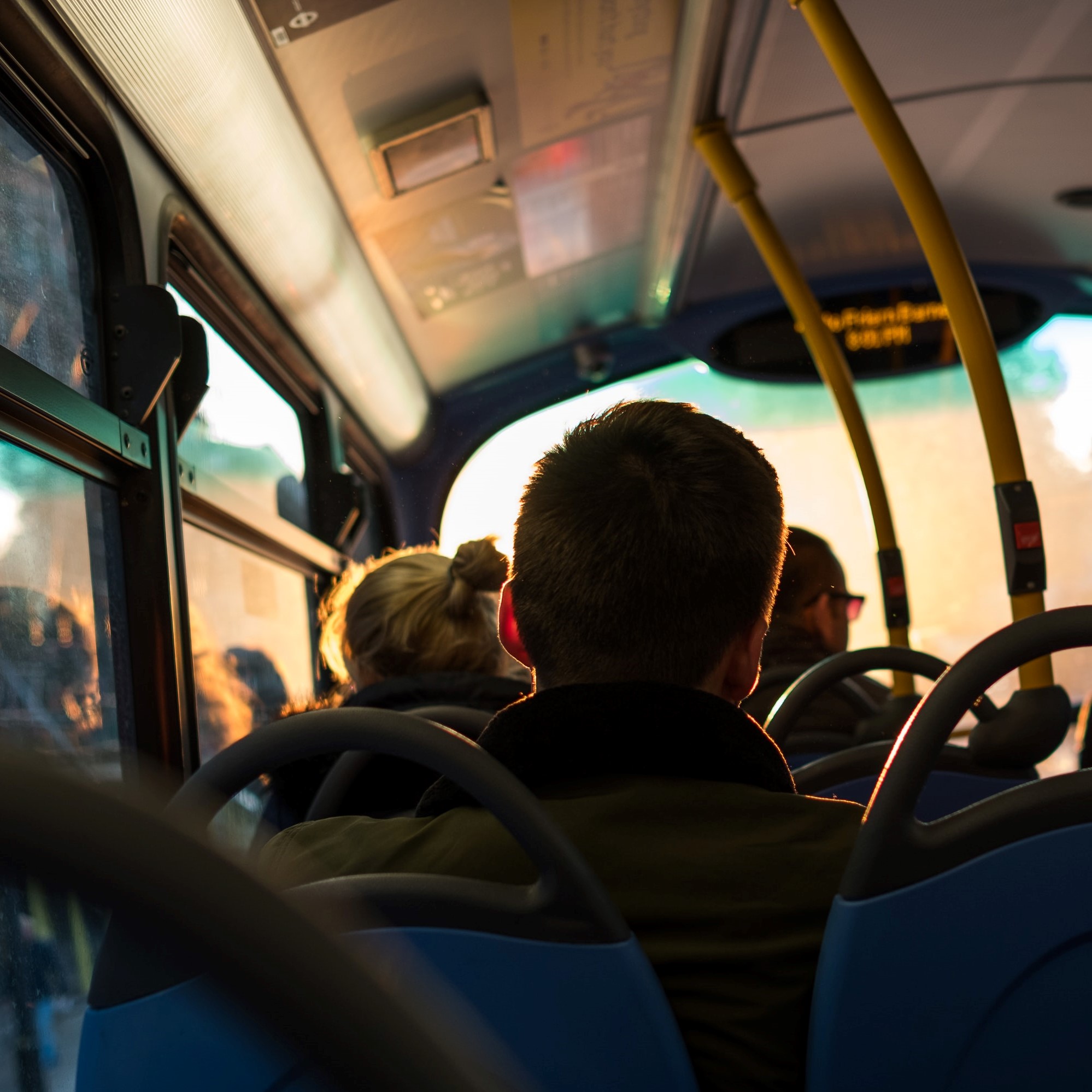 News: Free bus travel arrives for under-22s in Scotland
Posted 2 February, 2022 by Nina Joynson
Children and young people can now access free bus travel, with the Scottish Government hoping to provide wider access to education, job and leisure opportunities and encourage climate-conscious decisions.
Those aged 5-21 are now eligible for free bus travel under a new scheme delivered by the Scottish Government in partnership with the Improvement Service, the National Entitlement Card Programme Office and Young Scot.
The scheme's rollout 
From 31 January, all children and young people living in Scotland are now entitled to free bus travel. With a card, anyone under 21 can use  registered buses across the country freely. A few services will be exempt from the scheme, such as premium-fare night buses and City Sightseeing services. 
The change means that over 2.3 million people now benefit from free bus travel in Scotland. 
Children and young people will need a new National Entitlement Card (NEC) or a Young Scot NEC. These can be applied for online or directly with local councils, while some schools are coordinating the applications on pupils' behalf.
Application criticism 
Applications for the scheme opened on 10 January with messaging that encouraged only those with an essential travel need to apply due to the pandemic. All 5-21 year olds are now being encouraged to sign up as of Monday.
However, the application process has been criticised by some users as being lengthy and difficult to complete, with many facing subsequent rejections on the basis of wrong documents or missing or incorrect information.
The process has since been revised to improve ease of application. 
Greater opportunities & sustainable travel
With the cost of living having increased in recent months, the new scheme will help relieve some of the stresses faced by young people amidst rising energy and fuel prices.
Free bus travel widens access to education, work and social opportunities whilst encouraging, and facilitating, use of public transport should help reduce pollution and congestion and improve air quality, especially for those living in cities. The government hopes that, through the scheme, making climate-conscious decisions will be engrained in people from a young age. 
Jenny Gilruth, Scottish Government Minister for Transport, said:
"Extending free bus travel will make public transport more affordable, and help give many young people wider access to more education, leisure, and work opportunities. It will also support the choice to travel sustainably early in their lives."
Patrick Harvie, co-leader of the Scottish Greens, said:  
"Today's start line for free bus travel to under-22s shows how we can tackle inequality, respond to the climate emergency and improve the lives of young people through decisive government action."