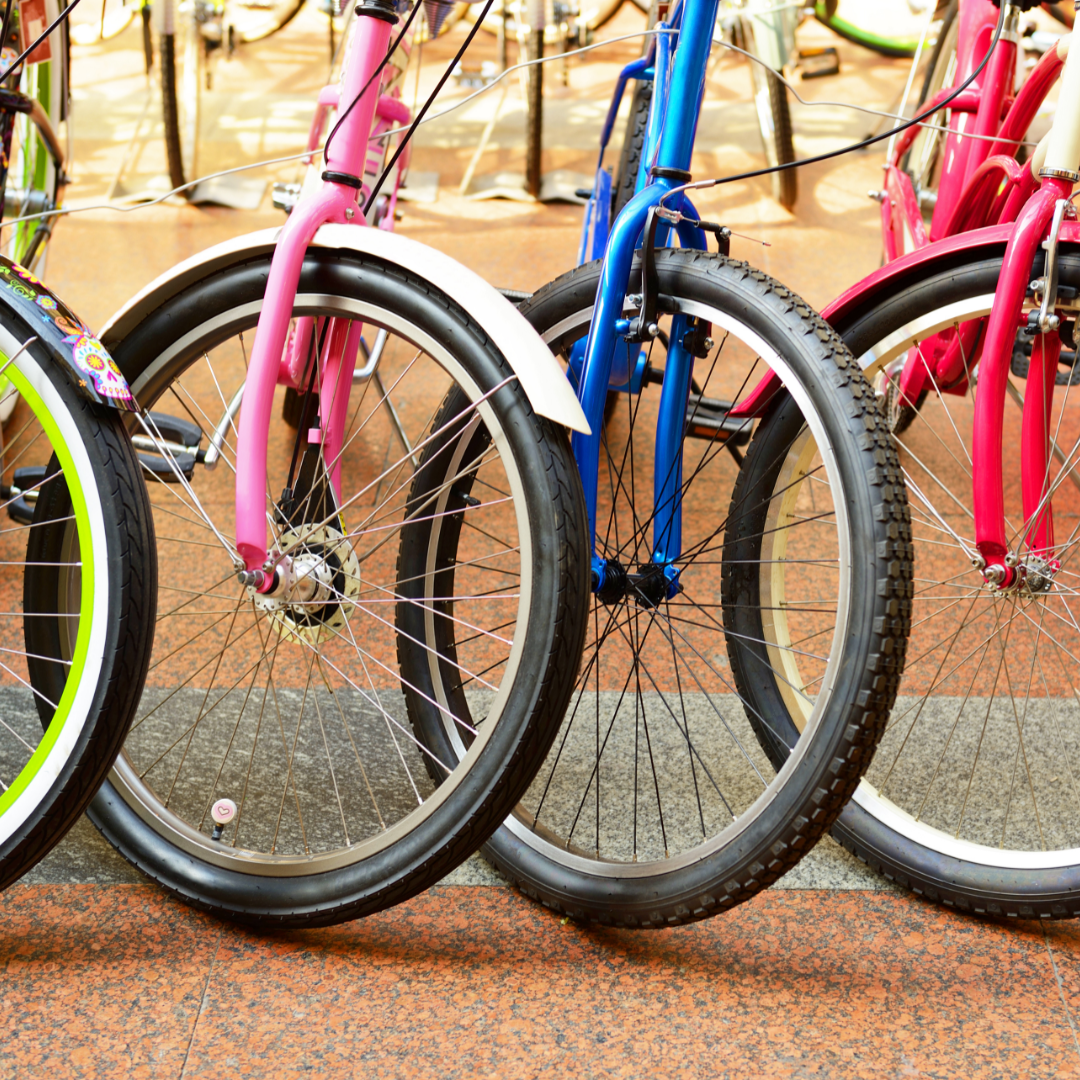 UCI Cycling World Championships 2023: events programme gets underway with free activities for children and families
Posted 04.08.23 by Alice Hinds
As thousands of professional cyclists from around the world arrive in Glasgow for the UCI Cycling World Championships, families can also get involved, via a free programme of events running until 13 August
Designed to promote cycling and wellbeing to children and young people, and encourage healthy and active lifestyles across sport, culture and the arts, the citywide GO LIVE! programme features everything from "come and try" sessions to trail races, as well as book events at local libraries.
Making cycling more accessible for the local community, while inspiring children to get on their bike and have active fun, here's just a few highlights of the programme, all of which can be enjoyed for free:
Tollcross, Saturday 5 August
Open from 11am until 5pm, this family-friendly event has activities for all ages and abilities, including Play Together on Pedals (click here for more) sessions for pre-school children, music workshops, a family sports zone, and stunt performances. Plus, there will be a free bike repair service to get your wheels ride-ready.
Family Football Fun with Danny Scott, 10 August
Pop along to Baillieston Library, where Scotland Stars FC author Danny Scott (click here for more) will give a talk on the beautiful game and read an extract from one of his books, while interactive challenges, quizzes and penalty shootouts keep children engaged. Suitable for children aged six to 10.
Cathkin Braes, Saturday 12 August
As well as more "come and try" sessions and live entertainment, Scottish Cycling (click here for more) will hosting the Ride The Worlds Pump Track Finals, which sees youth riders up to the age of 16 compete for the series title.
Official fan zone, George Square, every day until 13 August
George Square will be a centre of excitement, hosting road race finishes, medal ceremonies, live music, cycling taster sessions, and lots of other sporting activities – perfect for getting children interested in active fun.
With around 2,700 riders competing for rainbow jerseys across seven disciplines and more than 200 world titles, the UCI Cycling World Championships is a "first-of-its-kind mega event", which organisers hope will encourage people of all ages to get on their bike.
Bailie Annette Christie, Chair of Glasgow Life, said: "Building on the legacy of previous sporting events that also offered complementary cultural and activity-based programming, GO LIVE! gives us an opportunity to support, grow and develop cycling in our communities.
"The free performances, events, activities and 'come and try' elements of the programme widen the appeal of the UCI Cycling World Championships and let us host more local, community-led, events in wards across the city. The festival atmosphere in the city is going to be amazing and I would urge everybody to get involved."
For more information on the free events available across the city, click here to visit the GO LIVE! website: www.glasgowlife.org.uk/sport/go-live-glasgow