Starting today: a new vision for how social security can help solve child poverty

9 October 2019
For Challenge Poverty Week, Jen Gracie on behalf of the Scottish Campaign on Rights to Social Security (SCORSS) responds to Calls 1, 2 and 15 of our 25 Calls campaign
Call 1: Change the language of poverty: Young people deserve dignity, not stigma and discrimination

Call 2: Make it your business to tackle child poverty

Call 15: Top up child benefit by £5 per week to loosen the grip of child poverty

This Challenge Poverty Week, one in four children in Scotland are living in poverty[1] and without further action this is not set to improve in the coming years. In fact, Scottish Government projections indicate that by 2030-31 more than a third of our children will be growing up in poverty.[2]
Yet poverty can be solved – and this week is an important opportunity for organisations, coalitions and individuals across Scotland to show what needs to be done to tackle it.
The Scottish Campaign on Rights to Social Security(SCORSS – formerly the Scottish Campaign on Welfare Reform) firmly believes that decent social security is a vital part of that. Ongoing UK government welfare reforms are a major contributing factor to the projected increase in child poverty.[3]
In the same way, a decent social security can be a key factor in preventing and reducing poverty. So today, as part of Challenge Poverty week, SCORSS is launching our vision for a social security system that prevents and reduces poverty, treats people with respect and supports everyone to flourish.
SCORSS was set up as the Scottish Campaign for Welfare Reform (SCoWR) in 2006 to highlight the concerns of a diverse coalition of organisations about the UK Government's welfare reform proposals.
Since then, the coalition has informed debates on changes to both UK and Scottish Government policy and influenced the creation of Scotland's first social security system.
Now, in order to create real change and ensure the UK and Scottish social security systems take a human rights-based approach, SCORSS is committed to working towards a system with the following principles:
Increase social security payment rates to a level where no one is left in poverty and all have sufficient income to lead a dignified life
Make respect for human rights and dignity the cornerstone of UK and Scottish social security
Radically simplify social security to ensure it is easy to access and that barriers to entitlement are removed
Invest in the support needed to enable everyone to participate fully in society
Make social security work for Scotland.
Social security entitlements are more important than ever to ensure the right to an adequate standard of living is fulfilled. This will benefit everyone – not just those on low incomes – as research clearly demonstrates that a more equal society is one where everyone is happier and healthier and communities flourish.[4]
Poverty and inequality can be solved. Yet millions of people across the UK struggle to feed and clothe themselves and their families properly, to pay their bills or to heat their homes.
This is unacceptable and unnecessary. Our social security system should be an investment in the people of Scotland. Together we can realise a rights-based social security system in both Scotland and the UK that prevents and reduces poverty.
Click here to find out more about SCORSS or to read the detail of their vision for social security
Jen Gracie is Child Poverty Action Group in Scotland's Policy and Parliamentary Officer. She is responding here to Calls 1 (click here to read), 2 (click here to read) and 15 (click here to read) of our 25 Calls campaign.
---
[1] https://www2.gov.scot/Topics/Statistics/Browse/Social-Welfare/IncomePoverty
[2] https://www.gov.scot/publications/tackling-child-poverty-delivery-plan-forecasting-child-poverty-scotland/pages/2/
[3] Living standards, poverty and inequality in the UK: 2017-18 to 2021-22, Institute for Fiscal Studies (IFS) www.ifs.org.uk/uploads/publications/comms/R136.pdf
[4] Research from the OECD and the IMF has found that economies with a more equal distribution of wealth and narrower income inequalities have stronger and more sustained economic growth than those with greater inequality. For a review of literature which supports this, see: Ostry, J. D., Berg, A., & Tsangarides, C. (2014) https://www.imf.org/external/pubs/ft/sdn/2014/sdn1402.pdf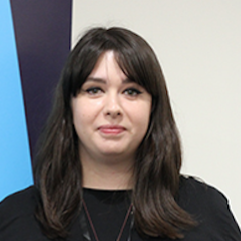 About the author
Jen Gracie is Policy and Parliamentary Officer at the Child Poverty Action Group in Scotland
Call 1
Change the language of poverty: Young people deserve dignity, not stigma and discrimination
Call 2
Make it your business to tackle child poverty
Call 15
"Top up child benefit by £5 per week to loosen the grip of child poverty." By Poverty Alliance & Child Poverty Action Group
25 Calls campaign
Find out more about the 25 Calls campaign, view press coverage and read further responses