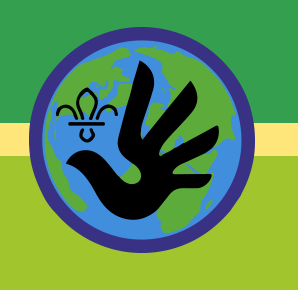 News: Scouts Scotland extends human rights learning badge
Posted 19.05.23 by Alice Hinds
The Children and Young People's Commissioner Scotland and Scouts Scotland have announced new resources for younger children to learn about human rights, extending the Rights Challenge Badge to members as young as four.
Following the successful introduction of the badge to Cubs and Scouts groups in May 2022, around 10,000 Squirrels, aged four to five, and Beavers, aged six to eight, can now take part in a range of activities designed to help young people learn about their rights and the rights of others.
The newly adapted activities to gain the badge will include den-building to highlight the right to a safe, warm home, making green slime to think about what is "snot fair" in the local community, and creating a human rights shield to discuss what is important to each Squirrel and Beaver, and what rights they would defend.
Designed by Christopher, an 11-year-old Scout from Lenzie, East Dunbartonshire, the badge features the international human rights dove logo soaring over Earth beside the Scouts' Fleur de Lis symbol.
"I am excited to hear that the Rights Challenge Badge is going to be available to Squirrels and Beavers," said Christopher. "It is really important that children learn about their rights as early as possible. When I completed the badge, my group made a 'clootie tree'.
We wrote down what we thought rights were about and we made them into leaves to create a tree. We also played a fun game trying to work out if the rights being called out were real or made up. I learnt a lot by completing the badge in my group. It was fun and really educational. I hope everyone who completes the activities enjoys them as much as I did."
Launching the badge, outgoing Children and Young People's Commissioner, Bruce Adamson said: "We are excited to launch the Rights Challenge Badge to Squirrels and Beavers. Children are never too young to learn about and claim their human rights and the activities within the badge will empower them with new skills and knowledge and help them to become true human rights defenders.
Cubs and Scouts have told us they are really enjoying doing the badge, and some Squirrels have tested the activities and they also had loads of fun. I can't wait to see the youngest members of Scouting in Scotland gaining their Rights Challenge Badges."
Click here for more information: www.scouts.scot