Physical appearance, sexual identity and learning disabilities 'the key factors' in bullying at school
Children experiencing bullying and harassment in Scottish schools are targeted on the basis of physical appearance, sexuality and identity, and the presence of an additional support need, a Children in Scotland report has found.
The report, Children's and Young People's Voices and Experiences of Bullying and Harassment in Schools, is part of evidence being discussed at this morning's meeting of the Scottish Parliament's Equalities & Human Rights Committee attended by Cabinet Secretary for Education John Swinney.
The report identifies protective factors such as good relationships, peer support and strong participation mechanisms to ensure children and young people are listened to.
An overview of existing research, it draws on the voices of children and young people who have experienced bullying at school and adults who work with them. Comments include:
"They call me fatty and chubby, and push and pull me around. I have not eaten much since it started a few weeks ago. I feel like I need to change so I have put myself on a diet. I want to lose weight so they stop bullying me."
– Child, NSPCC, 2016
"I attempted suicide because I had been bullied since I started high school, because I am gay and more feminine than other boys." 
– Young person, Time for Inclusive Education, 2016
"I just want to have someone to help me. Mummy goes to meetings to try to get me more help but they don't do anything. It is making me sad and I feel like I am bad at school ... I am in P2 now and I don't want to go to school anymore."
– Child, Enable, 2016
"Confidence which may already be fragile can be further eroded if we do not listen to or take children's concerns seriously."
– Practitioner, Children's Parliament, 2016
Further factors identified as reasons for children and young people experiencing bullying were: race and faith, with the report citing 981 counselling sessions on the topic delivered by the NSPCC across the UK in 2016; the transition from primary to secondary school; and the identification of a talent others didn't know about.
Children in Scotland's Head of Policy Amy Woodhouse said:
"Our report finds that sadly bullying and harassment remains a huge issue for children and young people in Scotland, with far-reaching and often devastating impacts.

"Concerted effort is required within families, schools, communities and at societal level to substantially strengthen the support mechanisms that are already available to children and young people.

"But we must also ensure we are listening to and collaborating with children through ongoing meaningful participation to identify mechanisms that would help but are not yet in place."
The report makes a number of recommendations about what would reduce instances of bullying and harassment in schools. These include:
Emphasising preventing bullying as opposed to tackling it, starting with a child rights approach throughout education, health and public services
Building on children's opportunities to speak to people they trust within their circles of support, and ensure these are widely available to all children
Creating judgment-free environments where young people feel empowered to discuss issues openly, facilitated by staff who are skilled in participation techniques
Addressing the issue of the bystander. Children need to understand they can help by being aware of deteriorating relationships and how others feel, and that they have the power to act on behalf of others
Supporting children and young people with additional support needs. Budgets within school settings must be protected to support children in response to their individual needs
Ensuring high quality, rights-based, accessible and ongoing training and support for all practitioners working with children and young people – shaped by the experiences and voices of children and young people
Developing better understanding of the digital world across generations. In order to develop effective bullying prevention strategies, it is vital that adults understand how children and young people interact with and conceptualise the online world
Recognising that gaming is often a pathway for young people to be bullied, but also is seen as a key support mechanism
Collecting more information about how children and young people are experiencing bullying rooted in racism, xenophobia and gender in order to provide a more accurate picture and evidence-based recommendations.
The report suggests that positive relationships, often with one trusted adult, and built on a foundation of human rights, can mitigate bullying and harassment.
Jeni Bainbridge, Children in Scotland's Senior Policy Officer (Participation & Engagement) said:
"Children have the right to be safe from bullying and should know that adults will listen to them and act in solidarity with them.

"Our report makes clear that the most important protective factor in the lives of children and young people are relationships. We as a nation must do more to ensure that children and young people experience, and receive support to develop, healthy and respectful relationships."

Download a copy of the report (PDF)

Media contact:

Chris Small

csmall@childreninscotland.org.uk

0131 313 8824

Notes for editors

About the report

Children in Scotland's policy team identified what they considered to be most relevant high-quality reports that would give the committee an understanding of the key issues facing children and young people in Scotland in relation to bullying and harassment. They focused on identifying evidence that was Scottish in its origin, and published within the last three years, to ensure its relevance. The list of reports can be found in table 1.1. on page two of the report.

Evidence from reports was extracted and coded according to five key thematic areas to provide the basis for our recommendations:

Why are children and young people being bullied, i.e protected characteristics
What form is bullying taking
Impact on wellbeing
Mechanisms of support, including both positive examples and a lack of support
Children and young people-led solutions

Prominence was given to the voices of children, young people and adult practitioners over a discussion about the other findings from the reports. The findings from these themes are synthesised in the discussion section of the report to identify the variety of impacts of bullying and why this is occurring and also, importantly, how young people can be better supported to deal with bullying and harassment.

All the reports aside from the NSPCC's What Are Children Telling Us About Bullying 2015-16 focused directly on Scotland; the NSPCC report considered the UK as a whole including counselling sessions in Scotland. The findings have a direct correlation with those in the Scotland-only studies.

Children in Scotland is the collective voice for children, young people and families in Scotland, and organisations and businesses that have a significant impact on children's lives in Scotland. It is an influencing and membership organisation, comprised of representatives from across the voluntary, public and private sectors.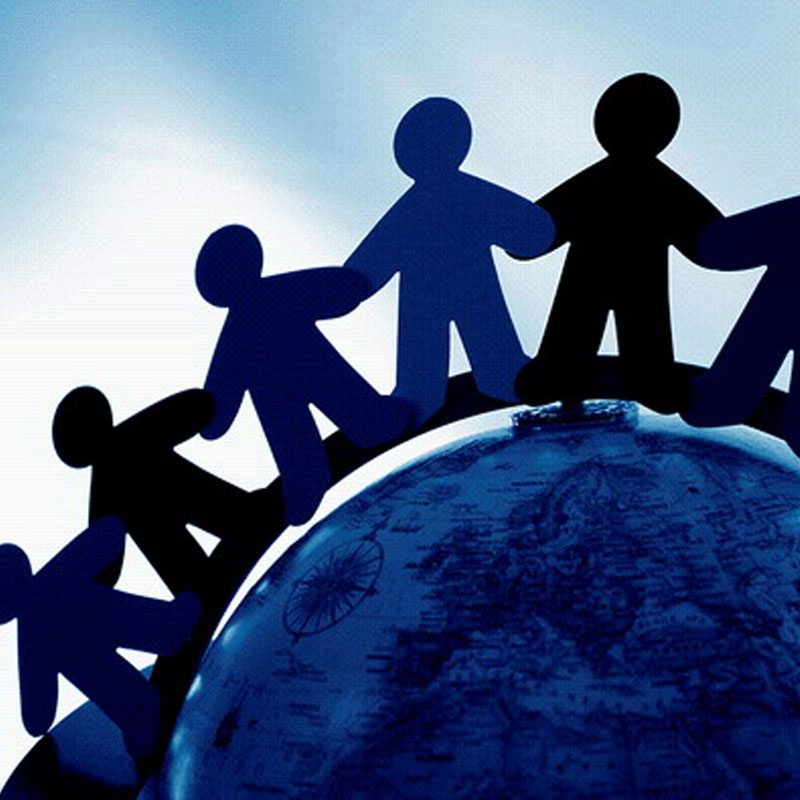 Memberships
Becoming a Children in Scotland member means adding your voice to an ever-gorwing network.
Become a member