New EU Children's Commissioner 'would help deliver on children's rights'
Children in Scotland has given its support to an international petition urging the appointment of an EU Commissioner for Children.
The petition, launched by Eurochild, argues that despite the European Commission proposing laws on many aspects of children's lives, the voices of children are rarely heard in those policies.
It calls for the appointment of a Commissioner to "child-proof" EU policies and ensure the European Commission delivers on children's rights for the 100 million children living in the European Union.
Amy Woodhouse, Head of Policy, Projects and Participation and a named signatory of the petition, said:
"It has been nearly 10 years since children's rights were recognised in Europe through the Lisbon Treaty, yet there is no single body with the responsibility of ensuring these are represented in European law.
"Having a European Commissioner for Children would mean children and young people would have a champion in one of the highest political offices.
"According to Eurostat, the statistical office of the European Union across the EU, on average one in four European children face poverty. With a European Commissioner for Children in place, this shocking reality – and proposals for how to change it – would be driven up the political agenda."
The petition is open until this Friday, 6 September.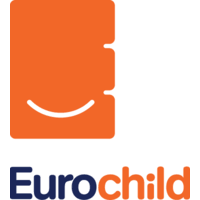 Eurochild
Find out more about Eurochild, a network of organisations working with and for children throughout Europe
Click to visit the website
5Rights
5Rights takes the existing rights of children and young people, and articulates them for the digital world
Click to find out more