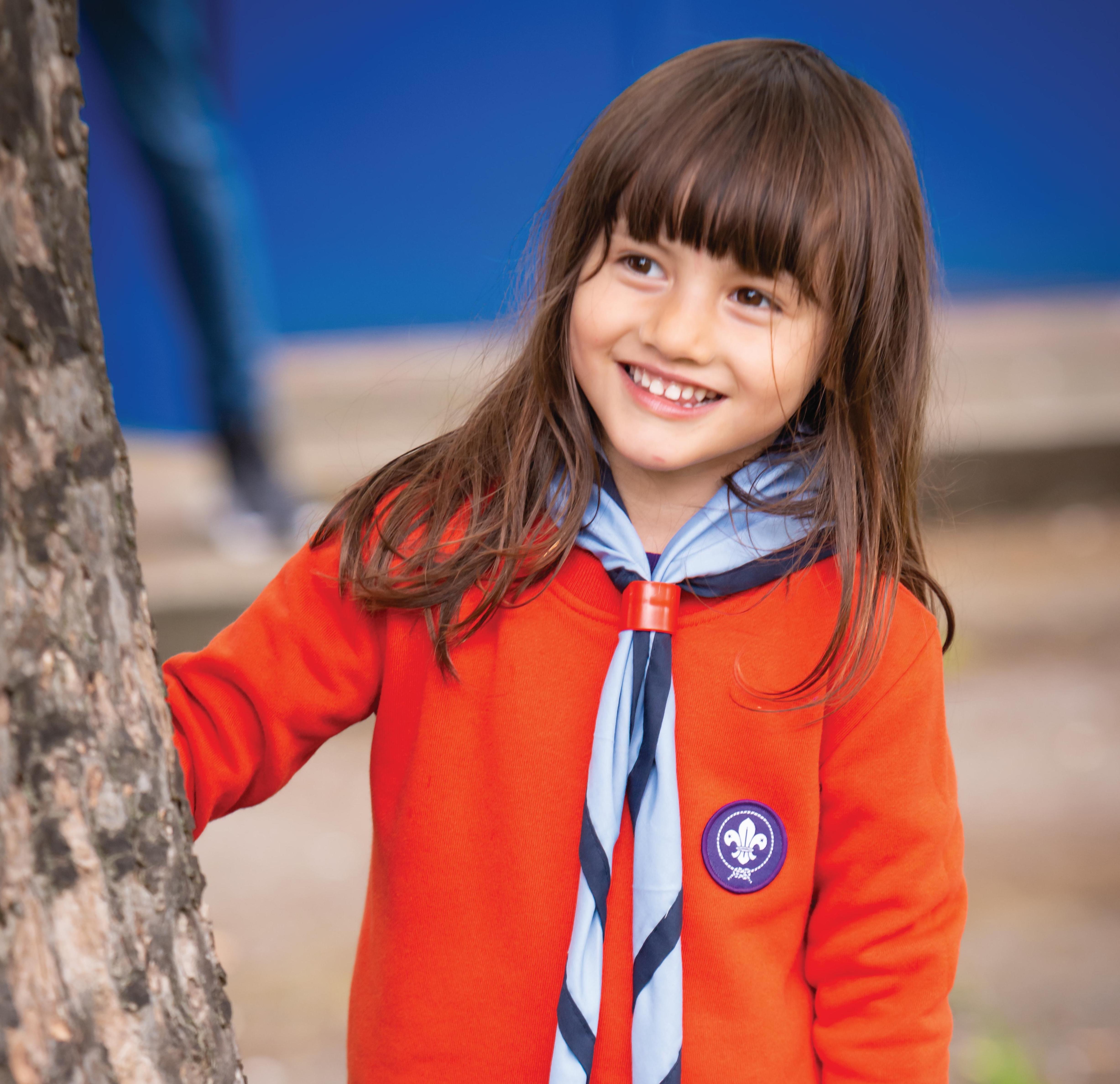 News: Scouts welcome new programme for early years children
Posted 9 Sept, 2021 by Jennifer Drummond
Scouts Scotland has introduced a new branch to the Scout family, designed to support early years children to learn skills for life.
The new Squirrel programme, tailor-made for four and five-year-olds, will encourage children to be active, explore nature and have fun learning with friends. Building on a successful pilot programme, the Squirrel programme will launch initially in nine locations across Scotland. More are expected to follow.
The emphasis will be on outdoor adventures, making new friends and learning new skills, creating a positive, safe environment for young children to develop as they build essential skills for life.
Squirrels will, like older scouts, earn badges, and some of the new  badges to be introduced include Feel Good, Be Active, Explore Outdoors, Brilliant Builder and Exciting Experiments.
Katie Docherty, Chief Executive of Scouts Scotland said:
"Squirrels is part of our commitment to help young people, families and communities come back stronger from the pandemic. If you're four, you've spend a third of your life in lockdowns. Our mission at Scouts is to equip young people with skills for life, and we know how important early years is in terms of developing these skills. We know this has especially impacted children in communities hardest hit by the pandemic. That's why we are opening up the first Squirrel dreys in those communities that need it the most."
Bear Grylls, Chief Scout, said:
"I'm so glad that younger children will now have the chance to join our family of Scouts and develop skills for life. We know from our pilot programme that four and five-year-olds can really benefit from the activities that Squirrels offers. All of us at the Scouts believe that by offering opportunities at this early age, inspiring a sense of wonder, fun and curiosity, we can have a long-lasting, positive impact on young people's lives."
The new Squirrel dreys will initially be launched in Dundee, Dunfermline, Kelty, Condenbrath, Stenhousemuir, Fordbank, Greenock, Craigalmond and Bridge of Allan.
As part of the programme, Scouts Scotland are also encouraging adults to step forward as volunteers. As part of their #ItsGoodForYou campaign, designed to recruit new volunteers, they are emphasising how volunteering not only helps young people, but is good for grown ups too, supporting wellbeing and building skills for employment and education.