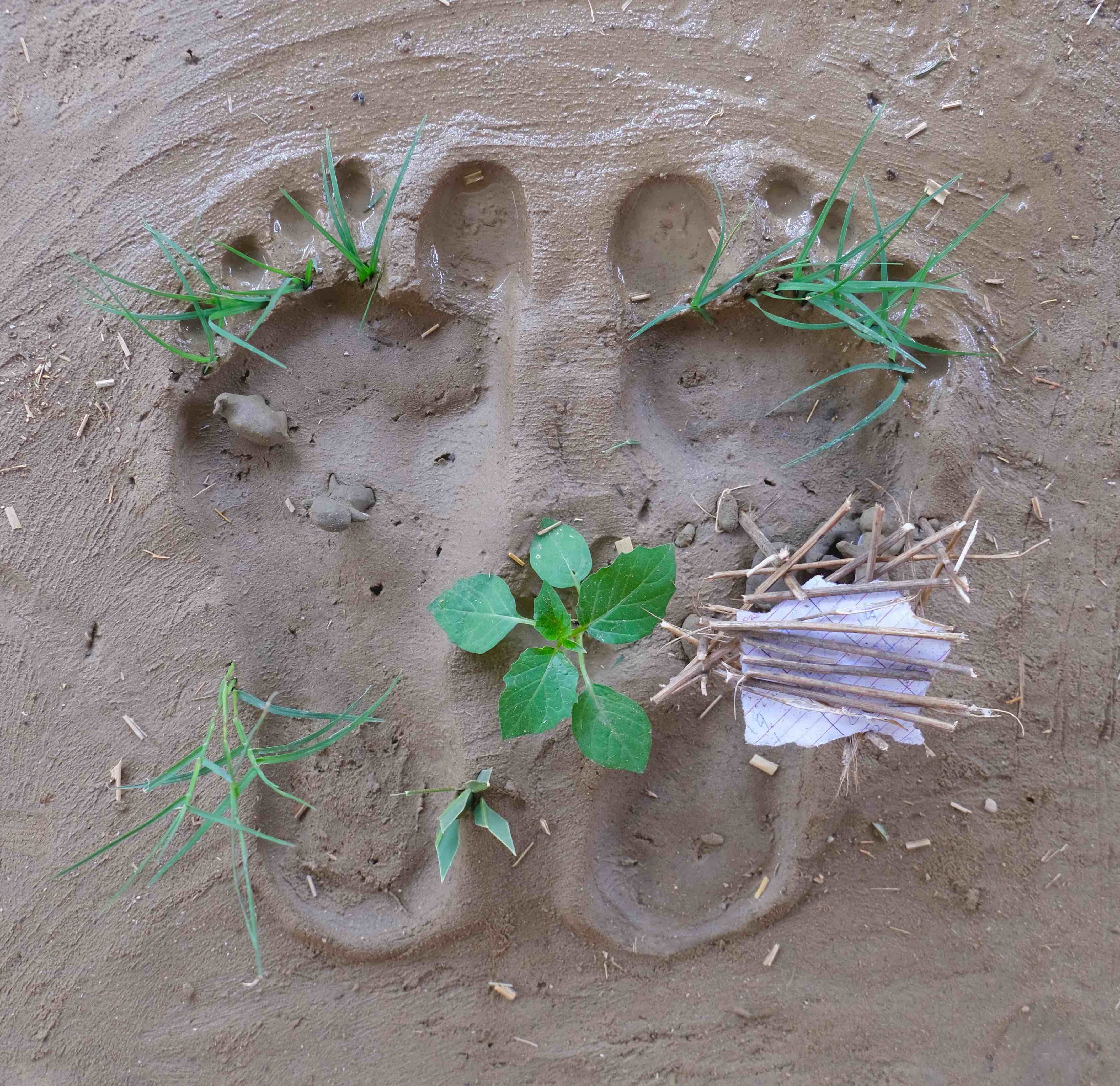 News: Carbon footprint is focus of new digital art installation
Posted 3 November, 2021 by Nina Joynson
A digital art installation project asking children and adults in Scotland and India to 'bare their sole' has gone live in time for COP26, reflecting on lived experiences of climate change.
The National Theatre of Scotland has collaborated with ThinkArts, a Kolkata-based children's arts engagement organisation, to explore lived experiences of climate change through art, science and digital technology.  
Bringing together leading Scottish and Indian artists and scientists with participants of all ages in both countries, the collaboration has culminated in an interactive digital art installation: Millipede – the shoe shop that doesn't cost the earth (click here to explore). The exhibition launched on 1 November to coincide with the beginning of COP26, with virtual exhibits in a variety of media showing participants' responses to climate change and their own carbon footprints. Disguised as an online shoe shop, 'customers' can browse the footwear with the price displayed in earth terms. 
School and community groups in India and Scotland got involved to craft their ideas, with the website showing one hundred shoes along with their context and price. The designs are paired with analysis from scientists and experts on climate change at Edinburgh Science (Scotland) and Science Gallery Bengaluru (India) to examine the materials, lifecycle, and footprint that each shoe will leave.  
The project has brought young participants into discussions of climate change in an artistic context, encouraging conversation around these serious ideas through a playful medium. 
A live event will take place on 6 and 7 November at the Landing Hub in Glasgow with two of the contributing artists, Sarah Rose Graber and Ruxy Cantir, hoping to encourage would-be shoe shoppers to think differently about their carbon footprints.  
Lead artists and award-winning Scottish theatre makers Shona Reppe and Andy Manley said:  
"Our aim is to encourage people to stop and think about their carbon footprints without lecturing or chastising. It has been a joy to curate these personal, thoughtful and fantastically creative contributions. Hopefully this will be the first step for many in addressing what we have to do to protect our planet." 
Millipede  is supported by the British Council's  Creative Commissions (click here to access) programme, a series of creative commissions exploring climate change through art, science and digital technology as part of  The Climate Connection (click here to access)  global initiative.