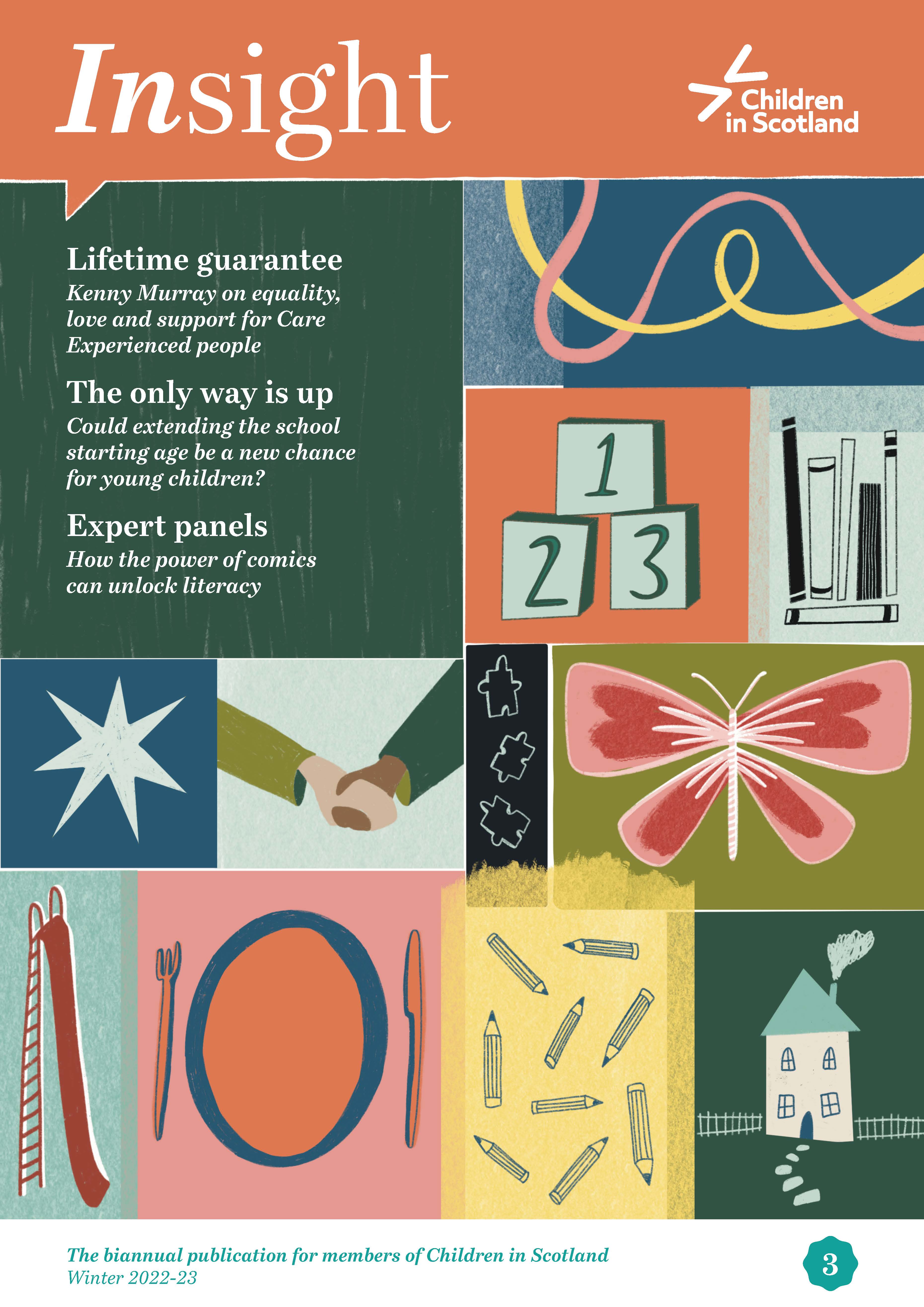 Issue 3 (Winter 2022)
Published November 2022.
As we approach the end of the year, the conversation continues around how to mitigate the cost-of-living crisis that is impacting so many families. But as we look to address these new, and growing, challenges we must be mindful not to forget about the old ones.
This latest edition considers some of the challenges facing our most disadvantaged communities. From addressing stigma and campaigning for equality for those who are Care Experienced, to those facing homelessness or dealing with childhood trauma and disadvantage, this issue discusses how we can make progress on addressing some of our society's most complex challenges.
In this issue:
We interview Kenny Murray, Who Cares? Scotland's Director of Influence and Engagement about why lifelong support for Care Experienced people is vital, and how accountability is key
Magic Torch Comics highlight the power of comics in unlocking literacy
Dr Lynn McNair explores the opportunity of a later school starting age in Scotland
Alison Watson explains why investing in long-term housing security will help thousands of children and families
Amy Woodhouse reflects on decades of mental health policies
Independent Living Fund Scotland share how the Transition Fund is creating new opportunities for young disabled people
We are also delighted to continue our partnership with the Edinburgh College of Art, showcasing work from students on the Postgraduate Illustration course.
Insight is a member benefit, with copies included as part of full membership with Children in Scotland.  A digital edition can also be accessed via the Member area (log in required). 
Not a member?
Click here for more information about membership
Non-members are also invited to subscribe for just £10 per year.
Click here to find out more about a digital subscription