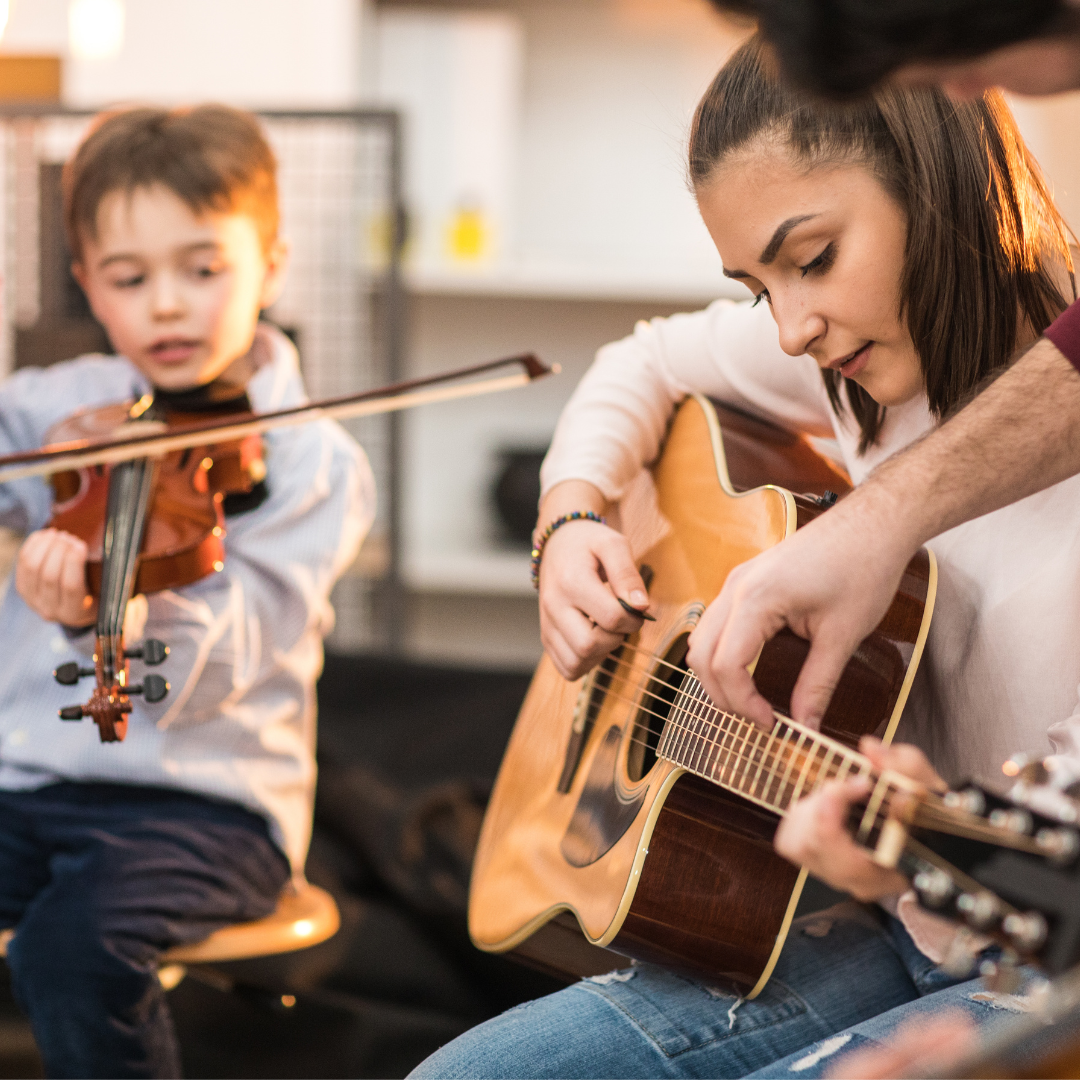 Youth Music Initiative funding confirmed by Scottish Government
Posted 25.05.23 by Alice Hinds
From pipe bands to singing workshops, thousands of young musicians will continue to benefit from Youth Music Initiative (YMI) funding, the Scottish Government has confirmed.
Culture Secretary Angus Robertson announced that the flagship programme, administered by Creative Scotland, will receive £9.5 million for 2023, including £500,000 to expand the successful model into other art forms.
Aiming to put "music at the heart of children and young people's lives and learning", the YMI enables schools and other organisations to provide quality music-making activities, supporting all musical genres, age groups and teaching methods.
First introduced in 2003, the education programme has supported more than 230 projects each year across the country, from African Drumming workshops in Shetland to Children in Scotland's recent Innovation Labs (click here for more), with 362,000 children and young people taking part in YMI-funded projects during 2021-22 alone.
The funding has also supported 1,182 music education posts across all of Scotland's 32 local authorities.
The news comes after parents, teachers and tutors expressed fears over the flagship programme's future when funding was initially paused last year during The Scottish Government's emergency budget review.
Announcing the funding award during a visit to Murrayburn Primary School, Edinburgh, where pupils have benefitted from the programme, the Culture Secretary said: "Music plays a vitally important role in young people's lives, and beyond developing their wider skills and learning we know these kinds of activities also have a huge positive impact on their confidence and wellbeing.
"We are committed to ensuring every school pupil in Scotland can access a year of free music tuition by the time they leave primary school through the YMI, no matter their background. YMI is focused on creating opportunities for groups of children and young people who may not otherwise have the chance to participate in cultural activity.
"This year's funding takes our investment in this programme to more than £150 million since 2007, to enable free music tuition for hundreds of thousands of young people, and support thousands of music sector jobs across the country."
For more information, click here to visit the Creative Scotland website.