Food, Families, Futures project serves up fun activities and 3,500 meals over the summer
MEDIA RELEASE
For immediate release
An award-winning food programme delivered across Scotland has again provided hundreds of children with nutritious meals, activities and positive social experiences over the summer holiday period.
The Food, Families, Futures (FFF) project, run by Children in Scotland, has been active in seven local authorities during the 2019 summer break, welcoming more than 200 children and providing approximately 3,500 meals.
The programme, now in its fourth year, aims to alleviate the food insecurity experienced by many families during school holidays.
Working with the national charity Meals & More, which is supported by Brakes Foodservice, and alongside local councils and partnership organisations, FFF supports school buildings to become community hubs over the summer holiday period, providing social spaces for local families.
Those who attend the summer holiday clubs are helped to prepare healthy food, provided with a free lunch, and have the opportunity to take part in fun activities.
Neil Orr, FFF Project Manager, said:
"Through FFF Children in Scotland has developed a unique oversight of holiday provision across much of the country, and we've been delighted to again be involved in supporting the delivery of this unique partnership programme.
"During the summer of 2019, we have established or funded 12 family support projects. To date these projects have welcomed approximately 75 adults and 255 children and supplied approximately 3,500 meals.
"Our supported projects have offered adventure play, outdoor trips, cooking, creative play and many, many more learning and socialising activities."
"One project in Glasgow is an example of longer-term partnership working. Ibrox primary in Glasgow has been involved with us from the very start. They have a wonderful team that run cooking, food preparation and family support work over term time and in the summer offer arts and crafts, hot meals, games, learning and plenty of warm hugs.
"It is projects like this that have so much to offer in learning and experience for others across Scotland and which make it a privilege to be involved in this work."
Peter McGrath, Operations Director of Meals & More, added:
"The Food, Families, Futures programme took place in settings across Edinburgh, Glasgow, Perth, Stirling, Fife, Clackmannanshire and West Dunbartonshire during July and August.
"Meals & More recognises the excellent work that clubs and their volunteers carry out on a daily basis throughout the school holidays, which ensures that the children and families in those areas have a real positive experience."
As well as offering financial support through Food, Families, Futures, Children in Scotland is also engaging with local authorities to learn from and share good practice.
(ends)
Media contact
Chris Small, Strategic Communications Manager, Children in Scotland
E: csmall@childreninscotland.org.uk
Notes for Editors
Food, Families, Futuresis a partnership between Children in Scotland, food supplier Brakes, local authorities and local partners and receives funding from the Scottish Government. More information on the award-winning project can be found here: https://childreninscotland.org.uk/food-families-futures/
Children in Scotland: Giving all children in Scotland an equal chance to flourish is at the heart of everything we do. By bringing together a network of people working with and for children, alongside children and young people themselves, we offer a broad, balanced and independent voice. We create solutions, provide support and develop positive change across all areas affecting children in Scotland. We do this by listening, gathering evidence, and applying and sharing our learning, while always working to uphold children's rights. Our range of knowledge and expertise means we can provide trusted support on issues as diverse as the people we work with and the varied lives of children and families in Scotland. childreninscotland.org.uk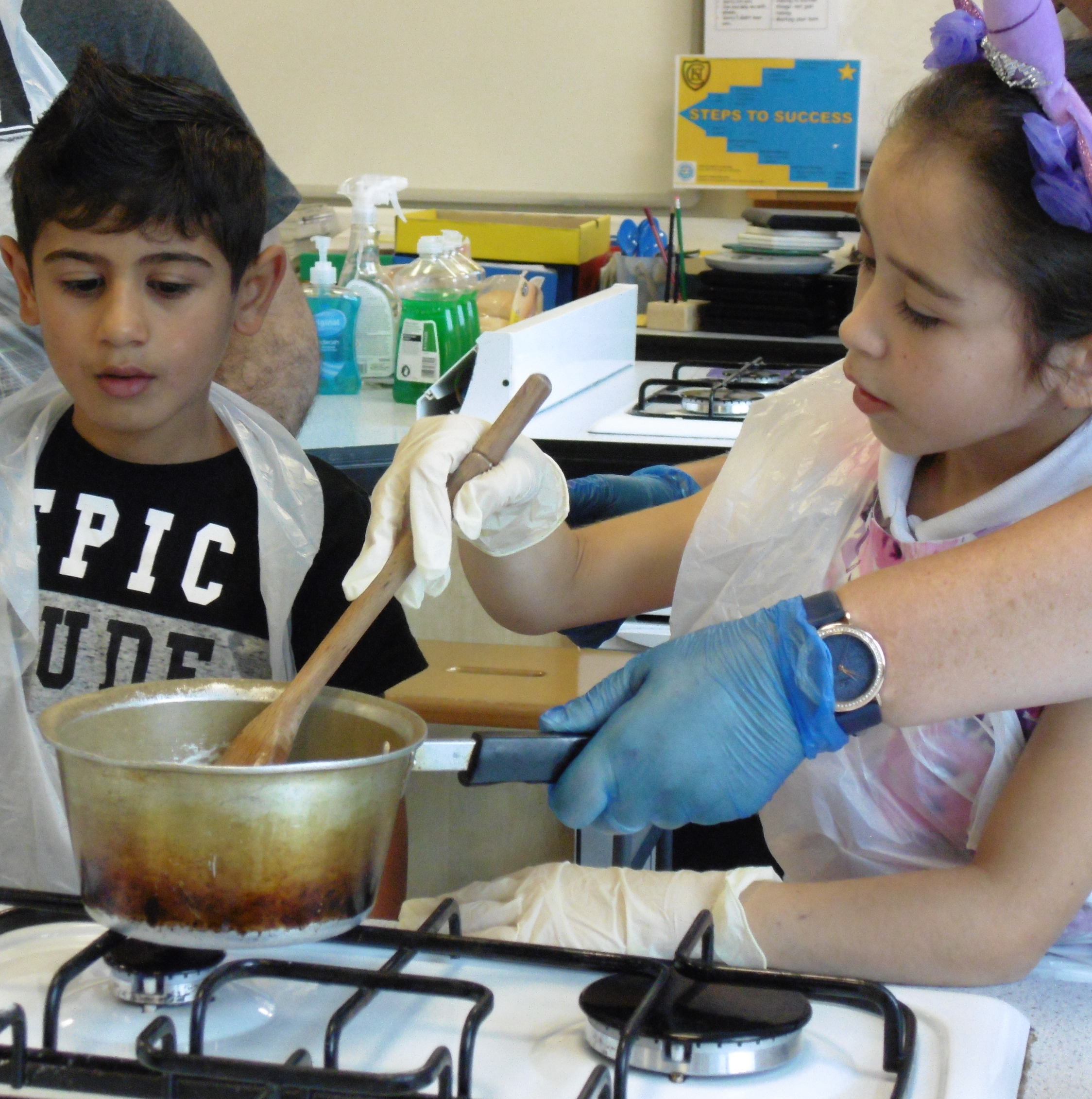 Food, Families, Futures
Learn about our award-winning project addressing food insecurity & its links with wellbeing and education
Click here