Face the fear and do it anyway: support from colleagues and new skills acquired during our volunteer's fourth week
Last week was an interesting one! I found a new topic that I had previously thought was a little boring and also trialled a pilot webchat for Enquire.
The week started off with my regular meeting with my line manager, Jemma. This is where we talk about goals for the week, run over how I'm feeling and have a general chat. I find it really helpful to have these meetings as I can set clear goals for the week but also air any issues or problems I may have!
One of the goals for the week was to look at the Google Analytics for the Young Media Voices website. This was something that I had never looked at, and I was eager to learn but also a little apprehensive. I'm so glad that I did have a look as I learnt lots of new terms and I found it really interesting. It just goes to show that you should always try something new!
I also then got to trial out Enquire's pilot webchat. It was really interesting to see how the online service will work if they make it a permanent feature. I think it would be super helpful to young people and parents in Scotland who are looking for advice relating to education.
The next day we had an all-staff meeting themed on mental health in the workplace, and this was another great insight into the considerate environment of the Children in Scotland office. It was really interesting to see how the staff support each other and work to create a healthy, safe environment.
That day I worked more on my analytics results, putting them in a report, and got to release my creativity doing work on a poster too!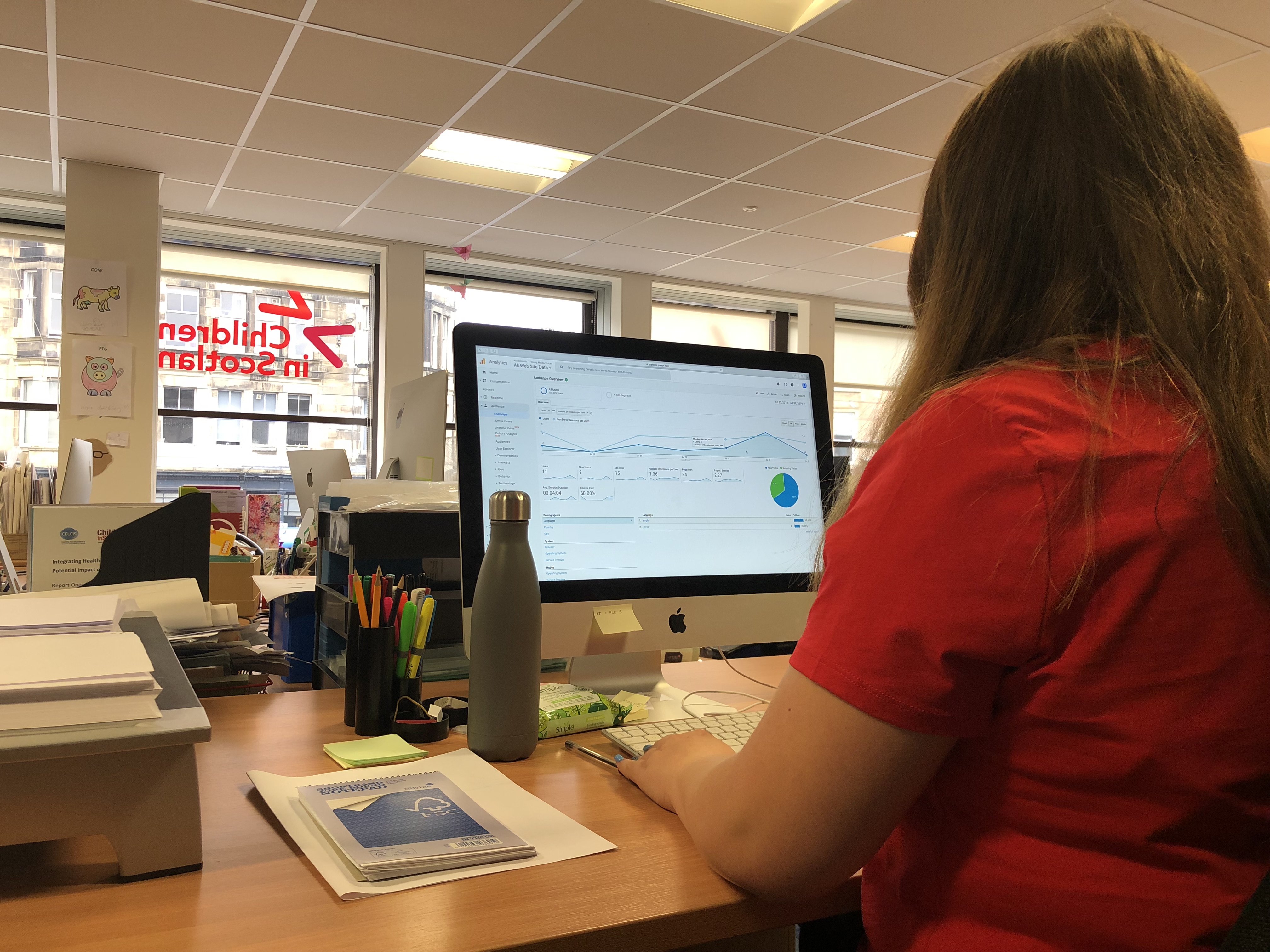 My last day for the week made me realise this is my final week of work at Children in Scotland. I have had a great time here, and don't want it to end!
I managed to complete the analytics reports for the past five months for the Young Media Voices project, and also write a summary aimed at young people explaining a little more about what Children in Scotland is and what the organisation does, which will go on the website.
My second last week at Children in Scotland has introduced me to new interests and once again allowed me to complete work in my own way. I got to use my creativity whilst working to a professional standard and discover my interest in data analytics.
I also got to help out with trailing new webchats that if needed I can pass onto my peers. Despite being on my school holidays, I am still learning so many new skills and developing new ones and I have the staff at Children in Scotland to thank for allowing me the opportunity to do so!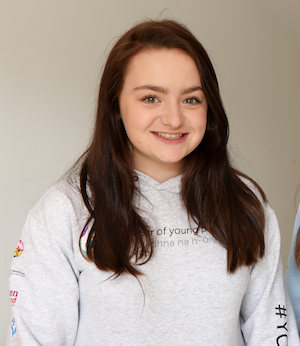 About the author
Hope is 15 years old and lives in Orkney. She is currently the MSYP for Orkney
Click to learn about SYP
Week one blog
Read Hope's blog from her first week volunteering at Children in Scotland
Click to read the blog
Week two blog
Read Hope's blog from her second week volunteering at Children in Scotland
Click to read the blog
Week three blog
Read Hope's blog from her third week volunteering at Children in Scotland
Click to read the blog