Children in Scotland awarded LGBT Charter Silver award
1 February 2019
Children in Scotland is delighted to have been awarded the LGBT Charter Silver award by LGBT Youth Scotland which was achieved at the end of 2018.
The award is the culmination of an 18-month journey for us. With the support of LGBT Youth Scotland's Head of Programmes Cara Spence, we have spoken to advocates across Scotland, LGBT groups in schools, and organisations working to embed LGBT equality in their practice.
We have updated our policies and practice in meaningful ways. Our staff have been offered LGBT learning opportunities, which brought colleagues closer as we trusted one another to discuss and dig deep into unexplored views.
We have championed LGBT rights on our website, in our office, in Children in Scotland Magazine (click to read), and through the national An Equal Future  conference held in partnership with LGBT Youth Scotland to kick-start LGBT History Month 2018 (click to explore).
And, importantly, we have reflected on what we have learnt and will aim to continue the momentum for decades to come.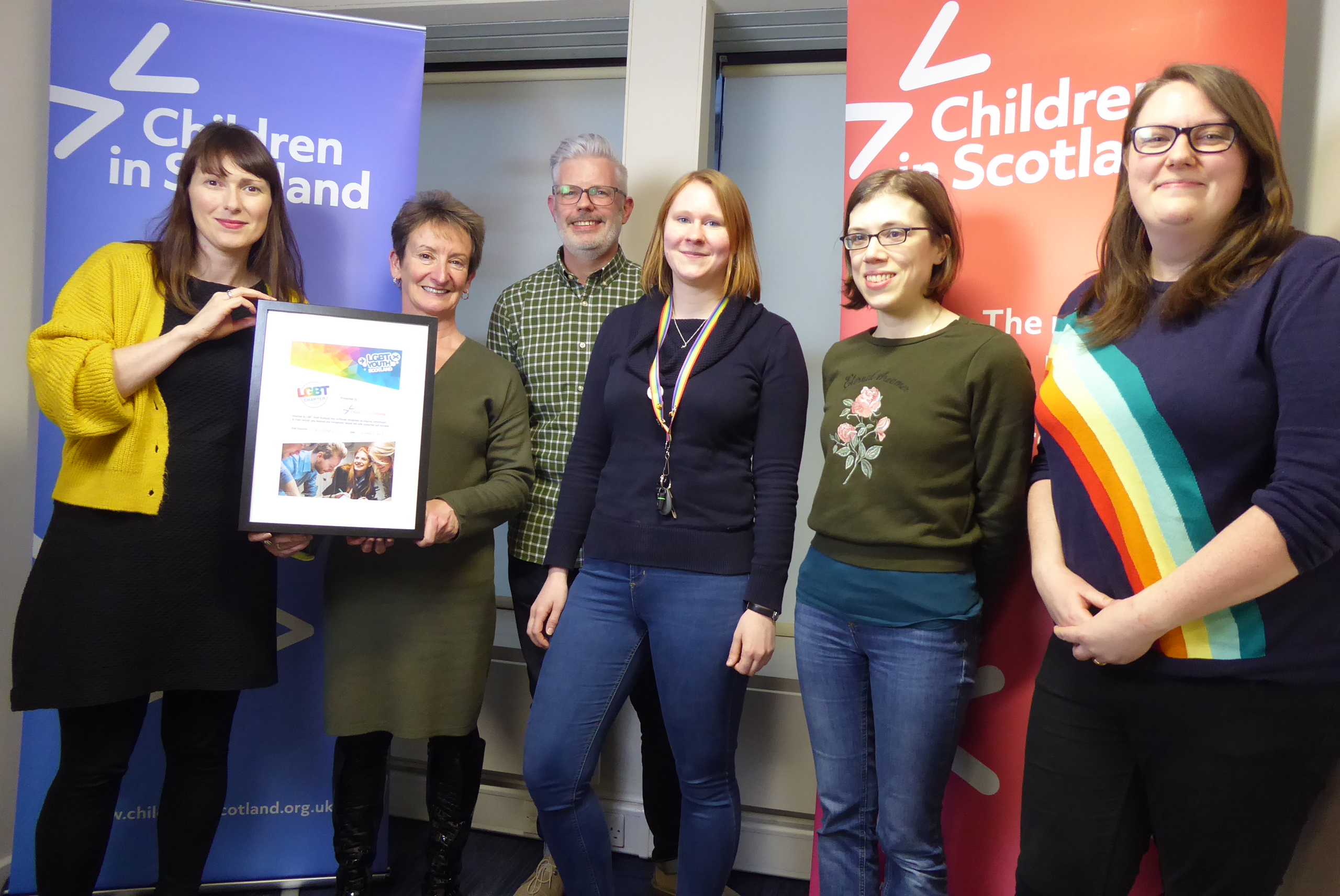 Anyone can have a look at what some of what we did by searching #CiSLGBT on Twitter.
There will also be an article about our journey to the award in the February/March edition of Children in Scotland Magazine. Members will receive a preview of the piece before it is published.
Simon Massey, Children in Scotland's Head of Engagement & Learning, said:
"We would strongly recommend that any organisation who understands the importance of equality in their work considers undertaking the Charter – LGBT Youth Scotland is there to help you every step of the way!
"The timing of this award is perfect as we are now at the start of LGBT History Month 2019 with this year's theme being CATALYST: 50 years of activism. Children in Scotland will be marking it in a number of ways over the month, including Purple Friday on 22 February. What will you be doing?"
Simon wrote a blog early in the process outlining why we chose to undertake the accreditation work.
Click here to read the blog and reflect back on what we have done
25 Calls
Reform the Gender Recognition Act and give trans young people the chance to live full, happy lives
Click to read Call 8 here
Why focus on LGBT issues?
Children in Scotland's Head of Engagement & Learning, Simon Massey, writes about why we did the Charter
Click here to read