Call 9: Ensure Scotland's next generation can lead active, healthy lives
By Andrew Fraser, Eileen Scott, Linda de Caestecker and Sonya Scott
Make targeting child poverty our number one priority
Reducing child poverty is the single most important step we can take to ensure that every child starts life with hope and promise, and the prospect of healthier lives, writes Andrew Fraser.
The profound impact on children's health and wellbeing of living in poverty persists into adulthood, creating the conditions for poor health in later life. Lack of money increases the risk that children encounter adversity while simultaneously reducing their families' ability to counteract them. For example, we know from research that food insecurity contributes to poorer educational and emotional outcomes. Families living in poverty spend a smaller total budget although a greater proportion of their income on food than those who have higher incomes. Over the next four years, Every Child, Every Chance, the Scottish Government's Tackling Child Poverty Delivery Plan, provides us with an opportunity to work together to reduce child poverty, increasing family income and supporting families so they can afford healthier foods.
Preventing poverty and reducing the impact of living in poverty takes resources. Nonetheless, ensuring healthier lives for the next generation requires a culture that nurtures all children, a mindset that puts quality ahead of cost to get results, whether that is about safe routes to school, school meals, places to play, parenting support, or childcare.
Strengthen the links between health and 'social wellbeing'
An active child is more likely to be a smart, confident, happy child, and adult, and a balanced approach to food, leisure, culture and education is more likely to yield a resilient, balanced young person. All children have the right to good health, and to grow into the most active and healthy adults they can be. We as a society have a duty to provide the conditions in which they can do so.
To take one example, sportscotland has recently highlighted the power of school sporting activities and initiatives like the Changing Lives Through Sport and Physical Activity (CLTSPA) Fund to encourage children and young people to become and stay active, helping them to feel confident and connected.
Financial barriers such as the cost of equipment or transport have been highlighted as reducing children and young people's opportunity to take part in sport and other activities, directly impacting health and wellbeing.
Even small costs mount up but, by reducing the costs of taking part, addressing barriers like transportation and accessibility for children with additional support needs, we can ensure young people have the most active healthy start to life, have the greatest opportunities to contribute more to society as soon as they are able and for longer through their lifespan.
Use new legislation to curb the impact of advertising
We know an increasing amount about the impact of advertising and marketing on children and young people. Aiming to increase the amount that children consume, food and drinks that most frequently feature in adverts and promotions are high in fat, sugar and/or salt. With modern communication and social media, this kind of advertising and marketing is becoming more challenging to address. Our children need the protection of regulation and legislation to curb the excess consumption that benefits those that put their own interests before children.
Invest in the parent-child relationship
Good quality, supportive relationships are key to improving the health of children, write Linda de Caestecker and Sonya Scott.
The parent-child relationship is the template on which all others are shaped. Investment in practical support for parents including with parenting skills is an essential practical action we can take to support better relationships for children. The last National Parenting Strategy for Scotland was published in 2012 with funding commitments until 2015. It's time to consider a refresh, especially as the evidence on parenting programmes and attachment programmes continues to grow.
Increase support routes for at-risk mothers
If we are seeking to minimise infants' exposure to maltreatment, then mothers who were maltreated themselves are particularly at risk. Women with histories of abuse or trauma including domestic violence report higher rates of depression, substance use problems and social disadvantage. We need to make sure we are asking the right questions in the right way from the antenatal period onwards and also that mothers get information to find the help they need. Our systems and pathways to provide support must be strengthened.
Value the work of parenting in its own right
The growing awareness of ACEs (adverse childhood experiences) is already helping practitioners and policymakers to think more about how to prevent these experiences and also how to mitigate their effects.
Good enough parenting in the best of social and financial circumstances can be challenging but it is particularly difficult in stressful social circumstances. There is now strong evidence that household income is a causal factor in children's physical health and cognitive, behavioural and social development as a result of both the negative impact on parental mental health and the ability adequate income provides to invest in a child's development. One in four children in Scotland are currently living in poverty and this number is projected to increase to one in three over the next 12 years, mainly as a result of welfare reform.
Every Child, Every Chance makes clear that the drivers of poverty are inadequate incomes and high living costs. Action to maintain and create high quality jobs and reduce barriers to accessing these for parents, such as lack of flexible employment opportunities, is therefore also critical to the health of future generations. With 68 per cent of children in poverty now living in working households we also need to do everything we can to implement the Fair Work Framework and take-up of the Scottish Business Pledge to make sure work pays. We need to ensure parents have adequate access and opportunity for employment, as well as ensuring we value the role of parenting in and of itself.
Lone parents are particularly at risk of reduced household incomes and we should consider how we can adequately support them if they choose to focus on work inside the house. The proposed use of devolved powers to create an additional income supplement for families would be an opportunity to achieve this.
Make Equal Protection a reality now
We also must prioritise child safety and physical wellbeing in all environments, addressing the UK's reluctance to offer equal protection to children and young people. Physical punishment is not effective and is associated with significant harm to children's health which persists into adulthood.
A private members' bill on equal protection from assault for children has recently been introduced in Scotland. We are pleased to see the cross-party support on this issue and would urge MSPs to vote for it to improve the mental health and wellbeing of children.
Prioritise healthy environments
Finally, we need to ensure we are making healthy choices – and easy choices – for children and families by doing everything we can to create healthy environments. Healthy environments include those which are tobacco-free, which have sufficient affordable housing and green spaces, where there is easy access to affordable healthy food and reduced availability of alcohol, and which foster physical activity and social connectedness.
The impact of the ban on smoking in public places in significantly reducing acute asthma attacks in childen illustrates the importance and effectiveness of using our regulatory powers to create healthy environments.
Follow #25Calls to see which organisations have endorsed this call.
Article 27 – United Nations Convention on the Rights of the Child: '...the right to a standard of living adequate for the child's physical, mental, spiritual, moral and social development ... including nutrition, clothing and housing.'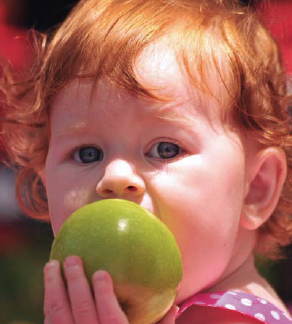 25 Calls
Return to the main 25 Calls page to find out what change others are calling for
Visit the page
NHS Health Scotland
Find out more about NHS Health Scotland, working for a fairer healthier Scotland
Visit the website
NHS Greater Glasgow and Clyde
Find out more about NHS Greater Glasgow and Clyde, the largest health board in the UK
Visit the website
United Nations Convention on the Rights of the Child
Article 27: "...the right to a standard of living adequate for the child's physical, mental and social development."
Learn more