Call 3: All children and young people should have access to mental health support when they need it, based on rights, trust, privacy – and without discrimination
By Changing our World, Children in Scotland's young people's advisory group, with a response from Denise Coia and Mary Glasgow
Changing our World advisory group
All children and young people should be able to, and know how to, get support with their mental health and wellbeing when they need it, without discrimination.
This is their right and shouldn't be taken away or judged by people. There should be access to different types of support whenever you need it, whatever your situation, with people you can trust and who respect your right to privacy.
Progress won't be possible without young people's direct involvement, says Denise Coia
With their call, the Changing our World group is telling us loudly and clearly that new approaches are required to improve the mental health of young people. To give the right response, we need to understand the modern experience of growing up in Scotland, the opportunities and challenges that brings, the pressures children face, and how they deal with them. Fortunately, this generation of young people is more open about mental health and seeking help.
I have spoken to a number of young people with mental health problems over the past few months. They say they don't want to be told a service is not suitable for them and then 'signposted' elsewhere. It's difficult enough to find the courage to ask for help without having to navigate a maze of services, tell your story several times and face rejection. They don't want to enter any wrong doors when they seek help. While it is good we are taking a rights-based approach to offering services, children and their families report a disconnect between what is promised and what is delivered.
That's why in June 2018 the Cabinet Secretary for Health and Sport joined with local councils to set up a taskforce to make recommendations on young people's mental health services and take a new approach. Effective change is not possible without the direct involvement of young people, so the taskforce is co-chaired by a young person, and young people are involved in all of its work. It is amazing how willing young people have been to share their experience – good or bad – to make things better for others.
The taskforce knows we need to focus on prevention and intervening, if required, as early as possible. This means providing information about maintaining good mental health, support in schools, and access to interventions locally. But developing good mental health is not always about seeking a service response. Understanding our unique emotional response and having someone support us through a difficult period may be all that is needed. Other young people with serious mental illness may require more rapid access to specialist services and follow-up by community services.
While we are increasingly aware of mental health issues facing young people, some find it hard to speak up, either because they are unable to or because they are frightened or ashamed. For example, children who have experienced abuse in early childhood, who may end up being in care or living in poverty. Such children require additional support to enable them to access opportunities available to other children in Scotland. All young people have a right to thrive and good mental health is essential to fulfilling that ambition.
A truly rights-based approach to children's emotional wellbeing is needed, says Mary Glasgow
Twenty-five years ago mental health issues were highly stigmatised and little understood. In my early career as a social worker, I worked with many children who were terribly distressed as a result of adverse experiences.
A few would be referred to child and adolescent psychiatry but most would be referred to the Children's Panel to look at the child's or their parents' behaviour. There was little focus on understanding what had happened to cause the distress and little time to help to address it.
Today, children and young people are experiencing increasing levels of stress caused by pressure on family relationships, achieving at school and the relentless focus on the self through social media. Thanks to campaigns like 'See Me' and the political and media focus on waiting times for Child and Adolescent Mental Health Services, we have much better awareness of the needs of children and young people. Children's mental health tops the Scottish Government's agenda: a taskforce has been set up and the First Minister has committed to an ambitious programme for young people's mental health backed with record investment. This is welcome and heartening.
But a truly rights-based approach to children's emotional wellbeing would go much further, taking into account the science that confirms what some believe we always intuitively knew – that we are all shaped by our earliest relationships and experiences. Physical and mental health are inextricably linked, so we must take a more holistic approach to building healthy bodies and minds.
Crises will only be prevented if we move away from a predominantly medicalised understanding of mental health based on responding when it is compromised. We need a broader approach to policy and support which starts by building strong, healthy relationships around children and supports emotional literacy and resilience, enabling children to understand, name, express and regulate their emotions.
Children have a right to support which recognises the stresses of the modern world and strategies to manage the toxic stress to which they can be exposed. Support to the whole family to recover after traumatic and stressful events, mindfulness and yoga in schools, less focus on exam results and help to manage social media can make a real difference.
Rather than starting from an idea of 'mental health' as something that needs to be repaired or recovered, we need to radically reframe our understanding. We must take action to build and protect emotional wellbeing from a child's earliest years.
Follow #25Calls to see which organisations have endorsed this call.
Article 24, Article 39 and Preamble of the United Nations Convention on the Rights of the Child: '...the right to the enjoyment of the highest attainable standard of health and facilities for the treatment of illness and rehabilitation...'
'...take all appropriate measures to promote physical and psychological recovery and social reintegration of a child victim of any form of neglect, exploitation, or abuse...'
'...the child should grow up in a family environment, in an atmosphere of happiness, love and understanding...'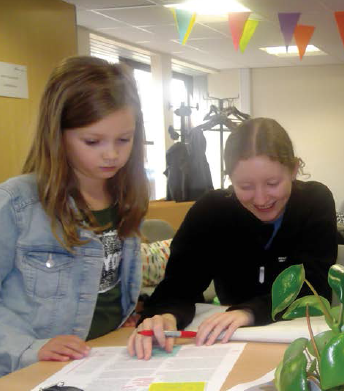 25 Calls
Return to the main 25 Calls page to find out what change others are calling for
Visit the page
Children 1st
Find out more about Children 1st, which exists to prevent abuse and neglect, to protect children and keep them safe
Visit the website
Children and Young People's Mental Health Task Force
Find out more about the preliminary phase
Click here
United Nations Convention on the Rights of the Child
Article 24: "...the right to the enjoyment of the highest attainable standard of health..."
Learn more