Struggling families need more money in their pockets
29 January 2019
SallyAnn Kelly, Chief Executive of Aberlour responds to Call 15 of our 25 Calls campaign.
Call 15: Top up child benefit by £5 per week to loosen the grip of child poverty
I welcome the call from CPAG and Poverty Alliance as part of Children in Scotland's 25 Calls campaign to top up child benefit – but let's now take a step further.
At Aberlour, we work with vulnerable children and families across Scotland every single day. This could be as a result of poor mental health, low educational attainment, children at risk of being taken into care or issues around dependency. So often there is one recurring, and near universal, theme in the lives of these children and young people – poverty.
Today, more than one in four children and young people in Scotland lives in poverty. They are suffering extreme hardship and often lack access to even the most basic necessities such as warm clothes and bedding. In a wealthy country like Scotland, this statistic should shame us all. The effects of poverty and the impact it has on so many children and young people is profound.
Aberlour's urgent assistance fund provides cash grants to assist children, young people and families across Scotland who are in urgent need of help. It acts as one of the last remaining safety nets for the most vulnerable in our society.
In 2018 applications to the urgent assistance fund – which provides cash grants to families in urgent need of help across the country – rose by more than 80%. We gave out more than double the amount of money than in the 12 months prior. This dramatic increase is extremely worrying, particularly as we know there are many more families in desperate and distressing circumstances and many whose situations have been exacerbated by the damaging impact of the rollout of Universal Credit.
We hear from families every day about the impact of poverty and financial hardship and how many of these families have been left with nowhere else to turn once they have exhausted available statutory support, such as crisis payments accessed through social work. These families are forced into requesting financial help through the urgent assistance fund for everyday essential items such as beds, bedding and clothing for their children.
A daily concern for these parents is knowing where their child's next meal will come from. Not only does this have an immediate negative impact on the family, but there is a significant long-term impact of financial hardship on the social and emotional wellbeing of children.
Younger children are missing out on the activities that many families take for granted, while older children are aware of the differences between themselves and their peers, which results in them withdrawing from friendship groups at important stages in their emotional and social development.
We also know the risk of being taken into care is higher for those children and young people from poorer backgrounds, resulting in families being split apart as well as significant and long-term cost to the public purse. By assisting low-income families sooner, both with early support and financial help, we can help keep them together and prevent the need for long-term interventions.
Poverty is a political decision. It is wrong that in 21st century Scotland anyone should be forced into poverty. While the Scottish Government should be commended on the introduction of the Best Start Grant for low income families, the additional £12 million to support parents into work and £7.5 million to support new approaches to preventing and reducing child poverty, much more still needs to be done.
As inequalities in income continue to deepen, this investment simply isn't enough. We know many families live within fine margins between managing their income and struggling financially. A research study Aberlour commissioned last year evidenced the impact a modest level of cash assistance for families can have by easing some of the worst effects of financial hardship, enabling them to purchase basic household items and alleviatingthe anxiety and toxic stress that comes from living in poverty.Parents tell us how significant just a small increase in their household budget can be in helping them to feed and clothe their children, as well as supporting them to live and function as families.
We need to ensure political and financial decisions are being taken by the Scottish Government which will provide more money for low income families. I believe that one way such financial assistance could be provided to families right now is through the early implementation of the Family Income Supplement, which the Scottish Government have committed to introducing by 2022 in their delivery plan for tackling child poverty. By implementing this now it could help to ease the worst effects of financial hardship for many struggling families across Scotland, and mitigate the likelihood of many more families falling into poverty over the next three years – as thousands more are expected to.
In 2019 it is a national disgrace that families throughout Scotland are forced to choose between heating or eating, where parents are faced with going without in order to simply feed their children. These are the stories we hear from families we work with every day. By putting more money in families' pockets, we can help prevent families being faced with such distressing choices.
SallyAnn Kelly is Chief Executive of Aberlour.
She is responding here to Call 15 of our 25 Calls campaign, by John Dickie, Director of the Child Poverty Action Group Scotland and Peter Kelly, Director of The Poverty Alliance, "Top up child benefit by £5 per week to loosen the grip of child poverty". Click here to read the call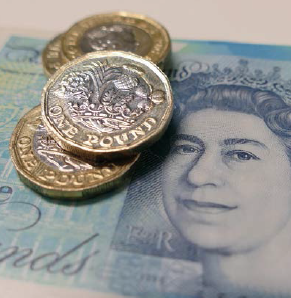 25 Calls campaign
Find out more about the 25 Calls campaign, view press coverage and read further responses
Click to find out more