Young people celebrate launch of Living Museums Stirling exhibition on theme of protest
20 August 2021
Young people taking part in our culture and heritage participation project Living Museums celebrated the opening of a new exhibition showcasing their work this week.

On Tuesday evening, the group were joined by guests at a special opening of Generation Change: Young People's Participation in Protest, at the Battle of Bannockburn Experience in Stirling.
The show marked the culmination of nine months' work on the project, in which the young people explored contemporary issues and recent protests.
The exhibition showcased their creative responses to the Black Lives Matters movement, climate change, women's safety and the Palestine-Israel conflict, reflecting their hopes that museums can in future feature more contemporary exhibits and themes relevant to young people. (See images on this page for some examples of the work). 
Visitors to the exhibition on the opening night said it presented "themes that were relevant to all of us" in a "fresh" and "modern way", and praised the young people who produced the work as "trailblazers".
One visitor said: "I've never thought of museums like this before."
Emily, who is part of the Stirling group, said: "Going forward I really hope that the exhibition shows people within the heritage sector that it is alright to do something outside of your usual box and confront issues head on. I hope that NTS take what we have done and use it as a first step to making their sites more accessible to, and reflective of, young people."

Group member Joanne added: "The fact that we have been able to create such a powerful  and successful exhibition in times like these makes it all even more special."
Other young people involved said "it was nice…to see my issues displayed", that they were "happy I got stuff on the walls" and that seeing the show had made them feel "pretty hyped!"
Chris Ross, Senior Policy, Projects and Participation Officer at Children in Scotland and the Living Museums project lead, said:
"The young people in our Living Museums Stirling group have been looking forward to showing their work to the public and we are very pleased with the response to the exhibition launch.
"The group's interest in vital current issues such as climate change reflect their own priorities but the opening night proves the topics they chose are also important to a wider audience, who enjoyed the creative, provocative and courageous approach the young people took.
"We're grateful to the Battle of Bannockburn Experience for hosting the exhibition. We hope that the themes explored in this and through our other Living Museums project work will contribute to better understanding in the museums sector about the issues that are really relevant to young people and what changes to the sector will make them feel more included."
The exhibition runs at the Battle of Bannockburn Experience until 31 August.
Click here to find out more about the project
Click here for more about the Battle of Bannockburn Experience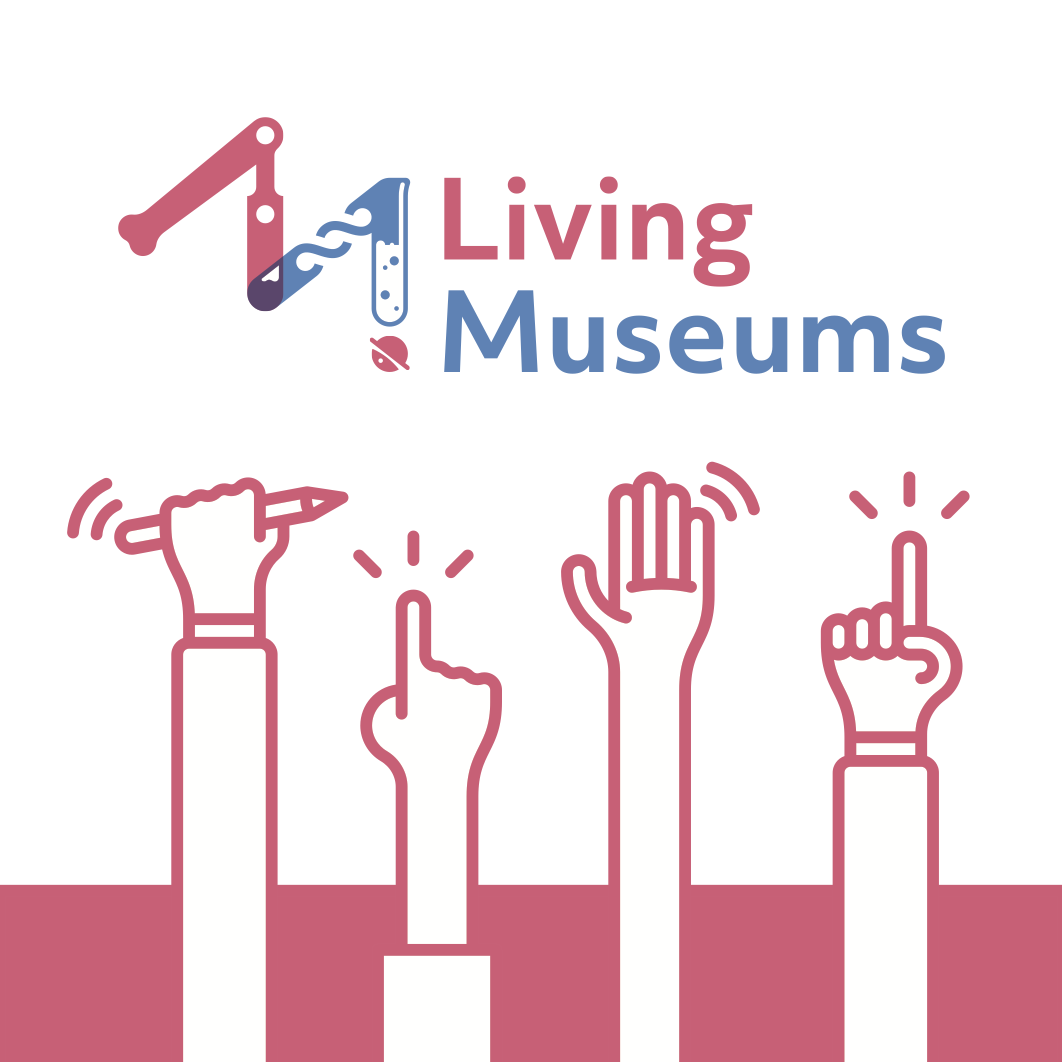 Living Museums
Our participation project examines how young people can be more involved in culture and heritage
Click to find out more