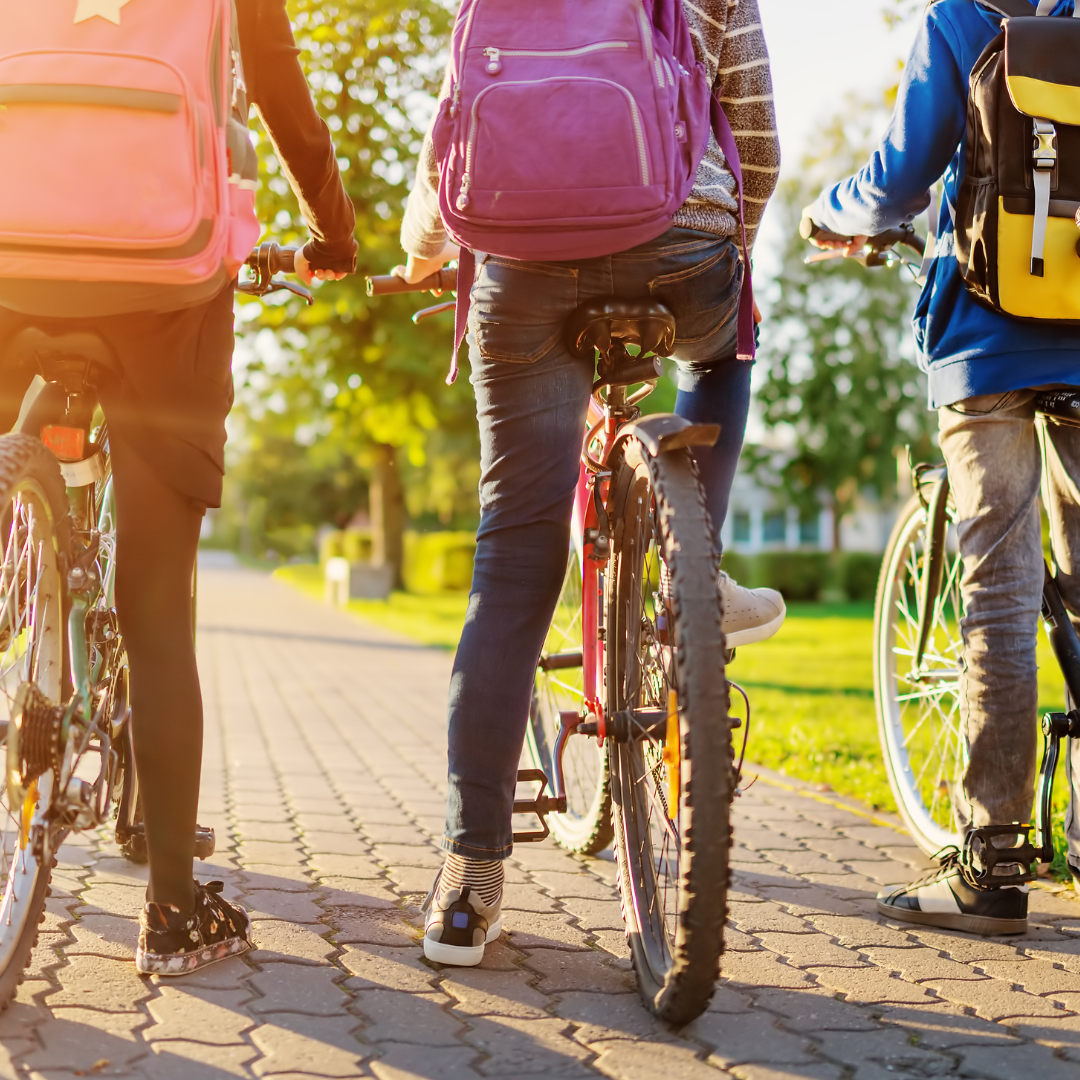 #AndSheCycles Festival 2023: Charity announces new funding for essential equipment
Posted 15.06.23 by Alice Hinds
Launched as part of Scotland's annual #AndSheCycles Festival, running from 17-25 June, groups, schools and charities can now apply for specialist funding to help get more teenage girls into cycling.
Awarded by Sustrans, the charity making it easier for people to walk and cycle, up to £2,000 is available for organisations that wish to implement new projects, covering the cost of purchasing bikes, lockers, helmets and other essential equipment.
Applications for the first round of funding are open now until 29 June 2023, with successful projects receiving the investment in August/September.
Groups working with teenage girls and young women in Scotland can also download a resource pack to help plan activities during #AndSheCycles Festival, which kicks off on Saturday 17 June with an in-person event in Inverurie, Aberdeenshire. The free event, designed for girls aged 13 to 18, will include led bike rides, obstacle courses, games, and even a smoothie bike, as well as practical advice for everyone from novice riders to experienced cyclists.
People taking part in #AndSheCycles Festival activities are also encouraged to share photos of them while cycling, tagging @and_she_cycles on Instagram for the chance to win £500 worth of bike shop or Ticketmaster vouchers.
With many teenage girls in Scotland facing challenges that prevent them from cycling, the #AndSheCycles campaign and yearly festival aim to break down barriers by widening access, changing attitudes, and normalising cycling.
Tremaine Bilham, delivery manager for education, young people and communities at Sustrans, said: "Through the #AndSheCycles campaign, we hope to empower teenage girls to take control of their movement without shame or stigma.
"Cycling not only promotes health and wellbeing but also builds confidence, independence and a sense of adventure. By encouraging more teenage girls to cycle, we help them to feel safer when on their bike for everyday journeys."
For more information, click here to visit the #AndSheCycles website: ibike.sustrans.org.uk/andshecycles