National Third Sector GIRFEC Project
The National Third Sector GIRFEC (NTSG) Project is transitioning into a new phase on 2 June 2020 and is now known as 'Supporting the Third Sector'. Click here to access the new project page.
The National Third Sector GIRFEC (Getting it Right for Every Child) Project was established in early 2013. It was set up to support the third sector to be a strong partner in Children's Services Planning and the delivery of the GIRFEC policy within the Children & Young People (Scotland) Act 2014.
Click here to learn more about the project's history
Since then, the context has further developed and changed significantly. The project has also evolved to respond to the changes. In April 2018, the project entered a new phase and became part of Children in Scotland.
What is the project trying to achieve?
The project continues to support the third sector to further embed their roles in children's services planning at both local and national level, with a specific focus on:
The third sector as an equal and valued partner in improving children's outcomes at national and local level
Third sector organisations being supported to improve their capacity and capability to contribute fully to their local children's services planning
Third Sector organisations and the children, young people and families they serve becoming better engaged in service delivery and design
How are we going to achieve these aims?
We plan to achieve these aims by:
Building capacity of the workforce
Keeping organisations informed of relevant policies and legislations
Co-ordinating opportunities for third sector and statutory partners to network, develop collaborative working and influence policies
Supporting the third sector and partners to include children and young people's voices at strategic planning
Developing and collating practical resources to support third sector organisations
These are only some examples of our activities. Please contact us for further details or to discuss specific work.
Contact the team: girfec@childreninscotland.org.uk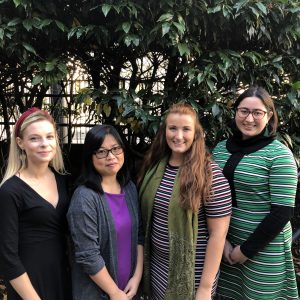 Policies
Find out more about the policies centred around children and young people in Scotland
Find out more
Engagement with children and young people
Find out more about how NTSG project promotes positive children and young people's participation
Click here
Resources
Explore resources to support profession learning and the practical implementation of participation
Click here