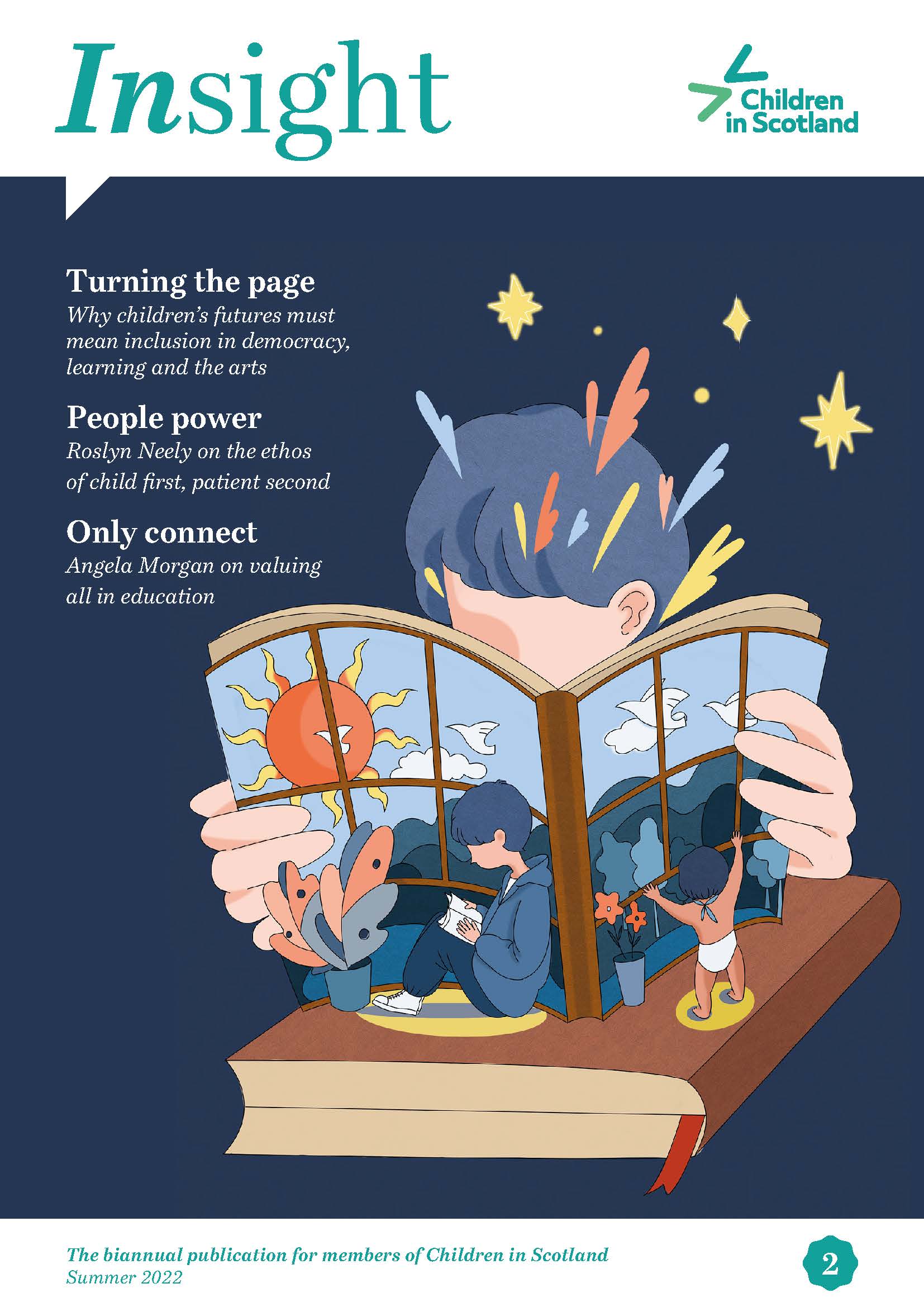 Issue 2 (Summer 2022)
Published May 2022
As anyone who works to support children and families in Scotland knows, spinning plates to balance the demands of service delivery with long-term planning never stops. But, as many of the contributors to this edition point out, we also need an opportunity to pause and reassess our goals.
As much of the world feels in turmoil, a new-found sense of community and commitment to partnership working has emerged over the last two years. This edition of Insight is informed by that sense of solidarity and our shared desire to keep children, young people and families at the heart of what we do.
In this issue:
We interview Roslyn Neely, Chief Executive of Edinburgh Children's Hospital Charity who tells us more about supporting children and young people in their healthcare journey
Angela Morgan urges for us to challenge the status quo for pupils with additional support needs
Professor Laura Lundy asks if Scotland can deliver on the promises of the UNCRC
Bruce Adamson, Children and Young People's Commissioner Scotland reflects on the proposed reforms to the Human Rights Act
We are also delighted to continue our partnership with the Edinburgh College of Art, showcasing work from students on the Postgraduate Illustration course.
Insight is a member benefit, with copies included as part of full membership with Children in Scotland.  A digital edition can also be accessed via the Member area (log in required). 
Not a member?
Click here for more information about membership
Non-members are also invited to subscribe for just £10 per year.
Click here to find out more about a digital subscription