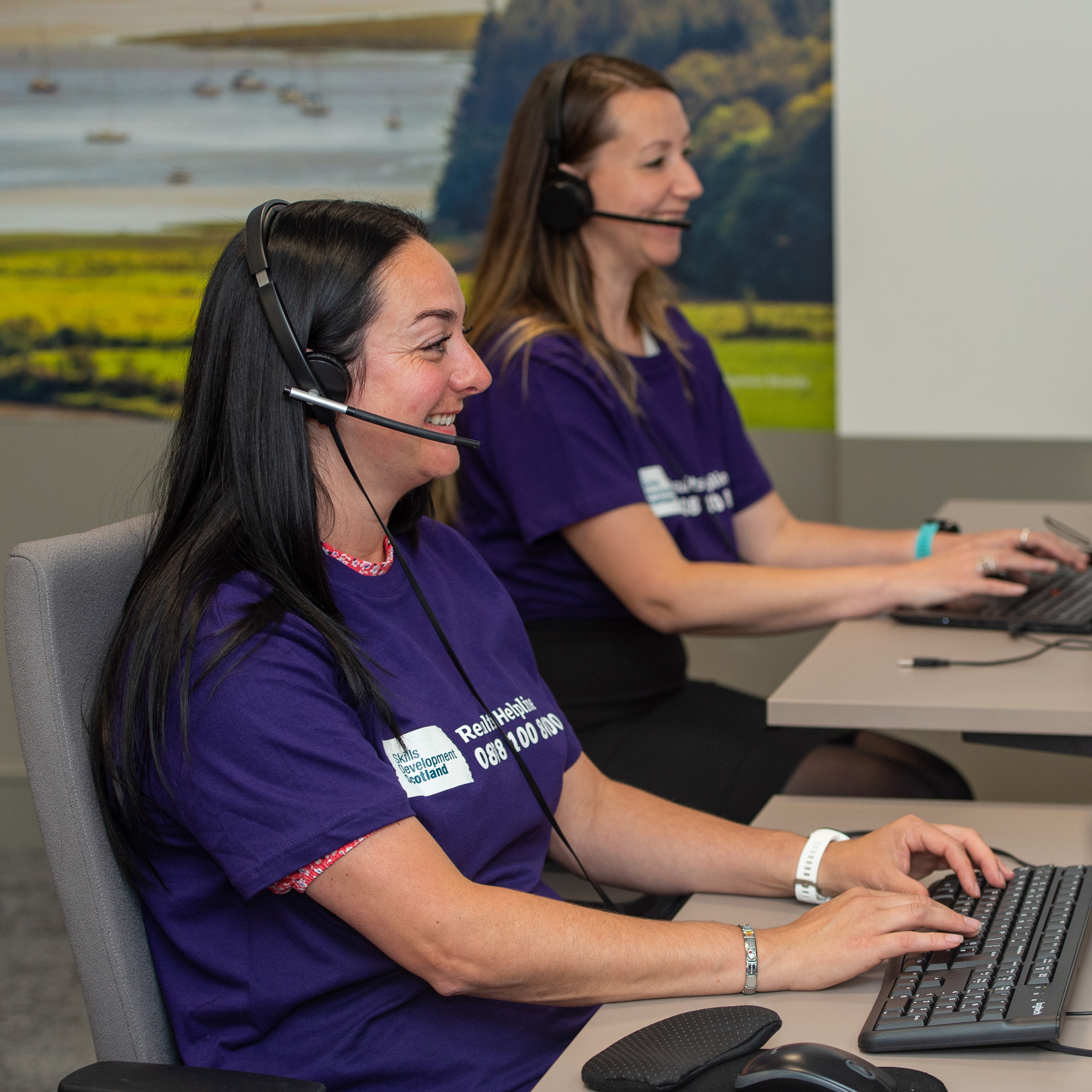 Exam helpline opens to support Scottish pupils on results day
Posted 27.07.23 by Alice Hinds
Scottish pupils will be able to access free, impartial career advice after receiving their exam results via a dedicated helpline offered by Skills Development Scotland (SDS).
The SDS Results Helpline will remain open from 8am on Tuesday 8 August until Friday 11 August, providing advice for any worried parents, carers and pupils, who will have just received final grades for Higher, National and Advanced exams.
More than 30 expert careers advisers from across Scotland will be on hand to assist around 144,000 school pupils, and answer questions on everything from securing a college or university place through clearing to finding apprenticeships, jobs and volunteering opportunities, while also providing reassurance if results haven't been as expected.
Education Secretary Jenny Gilruth said: "Results day can be a very emotional one for pupils, parents and carers, so the opportunity to speak directly with someone who can offer impartial, expert advice on your options can be really valuable.
"Whatever your results, there are options out there for you. I would encourage anyone with any concerns, no matter how small, to phone the SDS careers experts."
With approximately 80% of all calls usually received within the first two days after results are made available, the Results Helpline will be open for 12 hours (8am to 8pm) on 8 and 9 August, before being reduced to normal working hours (9am to 5pm) on 10 and 11 August.
SDS works with the Scottish Government, Scottish Qualifications Authority, UCAS and Developing the Young Workforce (DYW) to support pupils during results time, and Sharon McIntyre, Head of Career Information, Advice and Guidance Operations at the national skills agency, says there are a "breadth of options open" to school-leavers.
She added: "It's important to reassure people that no matter what their results are, our advisers are there to provide expert advice. Even after the Results Helpline closes, people of all ages can still get great advice anytime from our careers advisers across the country, in school or through our local centres and community venues, as well as online at My World of Work."
Call the SDS Results Helpline on 0808 100 8000 or click here to visit the website: www.skillsdevelopmentscotland.co.uk