Children's Mental Health Conference Hub
Tuesday, 30 May 2023 | Queen Margaret University, Musselburgh, Edinburgh
Digging Deeper: Intersectional approaches to inclusive mental health
This conference provided a platform for learning about intersectional approaches to improving children and young people's mental health. We explored inequalities and how these can compound to affect children and young people.
This page includes resources from the day of the conference alongside those provided by the community of attendees at the event. If you would like to see your organisation featured or have a resource to share, submit it here by 6 June 2023.
Mental health with Salvesen Mindroom Centre
Activity 1 – Spoons
Keynote 1 – Kibble
Dan Johnson, Clinical Director, 'Understanding children and young people's mental health'
Workshop 1 – LGBT Youth Scotland
Cara Spence, Head of Programmes, 'Barriers to accessing mental health services: perspectives from LGBTQ+ young people and intersectional discussion'
Life in Scotland 2022 report
Life in Scotland Education report
Workshop 2 – University of Strathclyde
Catriona Robb, Teaching Fellow in Children's Mental Health, School of Education, 'Supporting the good mental health of children and young people with additional support needs'
Workshop 3 – One Parent Families Scotland
Angela Hendry, Services Manager – Falkirk Donna McSwiggan, Services Manager – North Lanarkshire, 'Changing lives, challenging poverty: improving family wellbeing and children's mental health'
Toolkit of engagement ideas for children and young people
Workshop 4 – Multi-Cultural Family Base (MCFB)
Diline Abushaban, Safe Haven Project Leader, Hannah Kearns, Junior Groups and Mosaic Project Worker, 'Supporting young people from diverse communities to access mental health support' (LINK TBD)
Workshop 5 – Engender
Catherine Murphy, Executive Director, 'Why gender matters in mental health'
Engender response to the Scottish Government consultation on a new Mental Health and Wellbeing strategy
Mental health with Salvesen Mindroom Centre
Activity 3 – Magic To Do
From Attending Organisations
Resources to come.
Want to see your organisation here, or share a resource? Submit it here.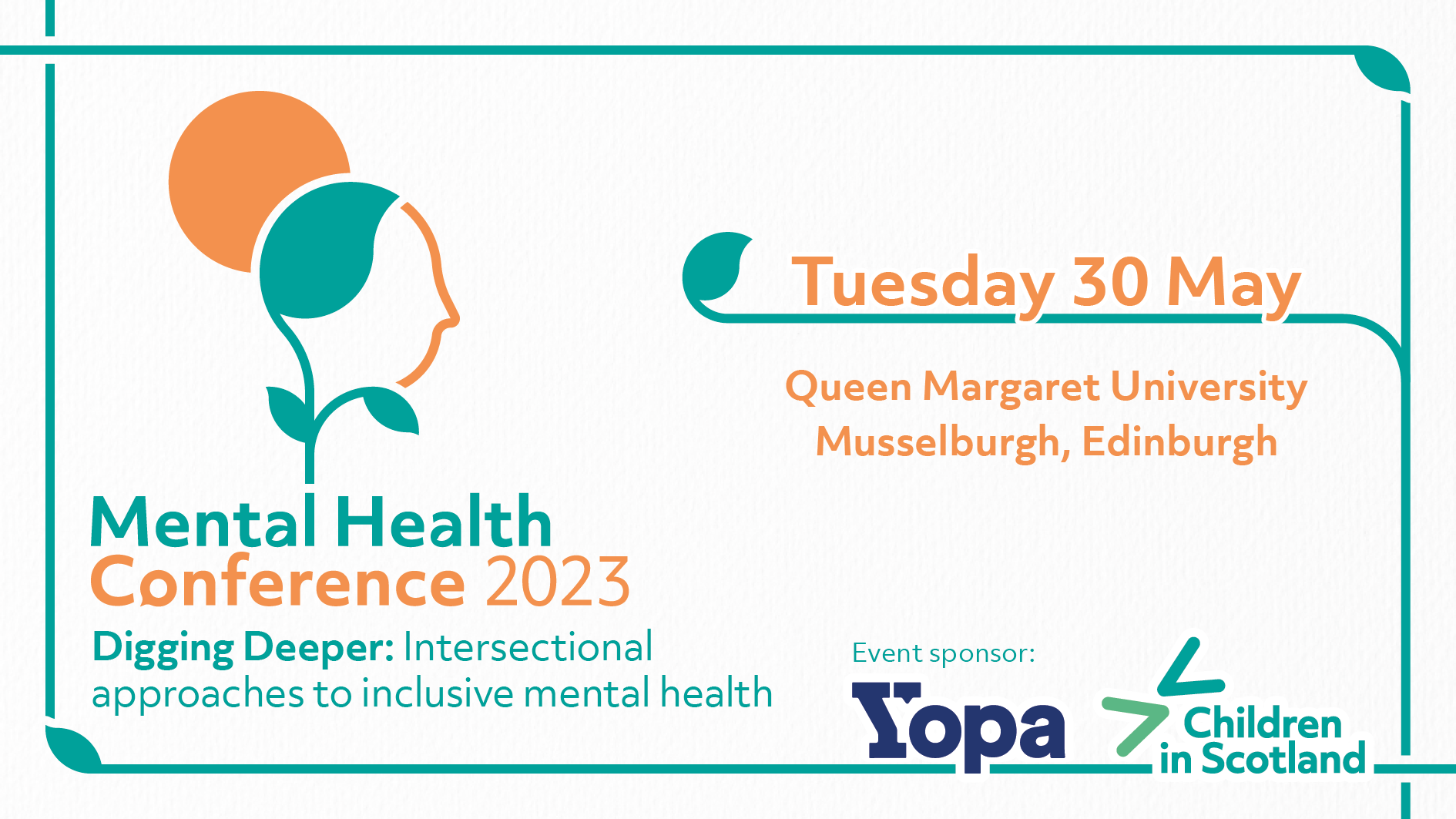 Have more questions? Get in touch