Activate Your Rights (2019)
Activate Your Rights was a project commissioned by the Scottish Government in 2019, led by Young Scot and supported by Children in Scotland.
Twenty children and young people from across Scotland, aged 8-17, reviewed and developed resources on children's rights. Alongside this, Children in Scotland consulted with younger children (aged 3-7) and practitioners working with this age group to help develop children's rights resources for this demographic.
The Activate You Rights pack is an excellent free resource which aims to raise children and young people's awareness of their rights under the United Nations Convention on the Rights of the Child (UNCRC).
It includes a facilitator's pack with a range of activities co-designed with children and young people to help ensure they are aware of and understand their rights. The pack will help educators support children and young people to identify their rights and recognise when they are being upheld and empower them to defend their rights and ask for support to ensure they are recognised.
For more information, please contact: pppteam@childreninscotland.org.uk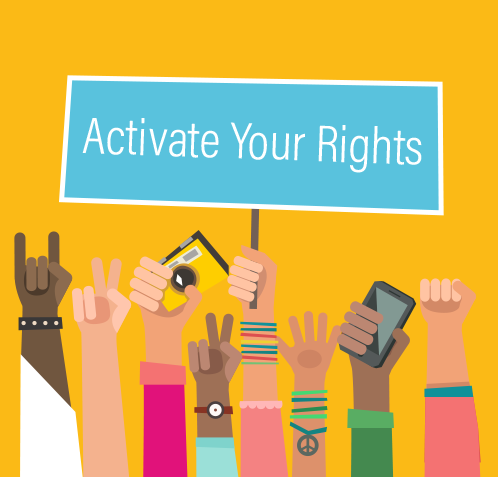 Activate Your Rights Pack
In partnership with the Scottish Government and Young Scot, we've created an activity pack on children and young people's rights. These exciting activities we co-designed by children and young people across Scotland.
Download Pack
Young Scot
Young Scot is the national youth information and citizenship charity for 11-26 year olds in Scotland
Find out more
'We recommend full incorporation'
In August, we submitted a consultation response on UNCRC incorporation
Read our response
5Rights
5Rights takes the existing rights of children and young people, and articulates them for the digital world
Find out more
My Rights My Say
My Rights, My Say can help children aged 12 – 15 exercise their right to be more involved in decisions that affect them
Find out more