Senior Communications Officer
Part-time (3 days or 21 hours per week)
Salary: £27,828 - £31,689 per annum (pro-rata)
Location: Edinburgh
We are seeking a Senior Communications Officer to join our busy Communications and Marketing team.
The role is a demanding but exciting one, working in a small team supporting the whole organisation through high quality and effective communications output.
The post-holder will support the Strategic Communications Manager and deputise for him in his absence. They will also have specific responsibility for all Membership communications activity.
We require a motivated, results-driven individual who can effectively lead in a busy environment and is seeking a new challenge. You do not necessarily need to have worked in a third sector organisation but you must be able to align yourselves with our values, which can be found on our website.
The right candidate will be looking for a role that draws on proven communication skills and experience of line management but allows for career development and the opportunity to use initiative and develop new ideas. We're looking for someone who will take a proactive and creative approach to their work and be committed to making a difference in accordance with our aims and values as a charity.
In the wake of our 25 Calls campaign, ongoing major projects supporting children and young people, and in the lead-up to development our Manifesto for the next Scottish Parliament, 2020 will be a great time to join our Communications and Marketing team and be part of a leading national organisation's efforts to improve the lives of children in Scotland.
Further information
To apply please send your completed application and equal opportunities monitoring form to recruitment@childreninscotland.org.uk.
Download our equality and diversity monitoring form
We will acknowledge receipt of any applications for which we have an email address.  Please note however that we are unable to notify applicants who are not chosen for interview. Therefore, if you have not heard from us before the interview date, please assume that your application has not been successful this time.
Closing date: 9am Monday 25 November 2019
Interviews: Thursday 5 December 2019
Before applying, please also view our vision an values document, and our Equality, Diversity and Human Rights policy by following the links below.
Children in Scotland vision and values
Equality, Diversity and Human Rights policy
Please refer to these guidance notes when completing your application.
About Children in Scotland:
Giving all children in Scotland an equal chance to flourish is at the heart of everything we do.
By bringing together a network of people working with and for children, alongside children and young people themselves, we offer a broad, balanced and independent voice. We create solutions, provide support and develop positive change across all areas affecting children in Scotland. We do this by listening, gathering evidence, and applying and sharing our learning, while always working to uphold children's rights.
Our range of knowledge and expertise means we can provide trusted support on issues as diverse as the people we work with and the varied lives of children and families in Scotland.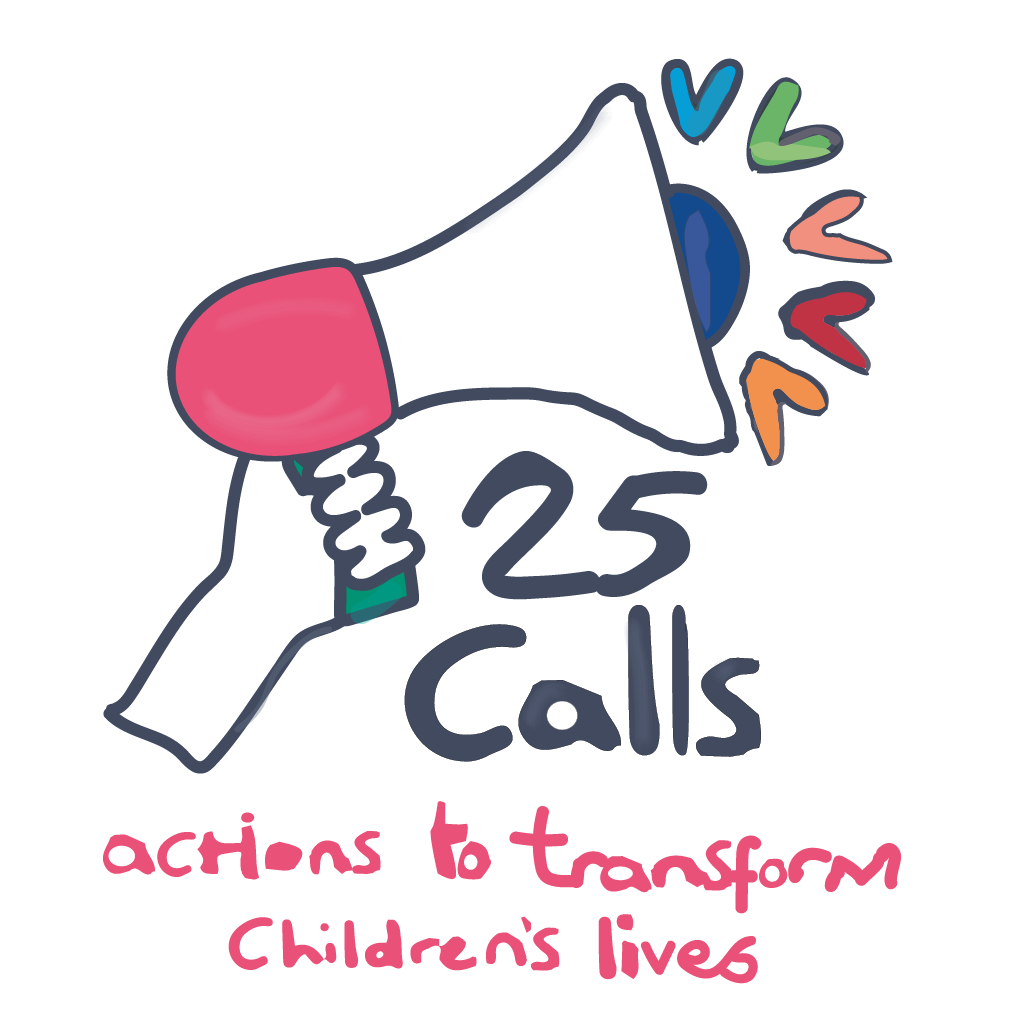 25 Calls
Find out more about our campaign to improve children's lives and strengthen equality
View campaign home page