Designer
Part-time (3 days or 21 hours per week)
Salary: £20,000 pro rata
Location: Edinburgh
This is an excellent opportunity to work for a national children's charity in a vibrant, supportive environment and help make a positive difference to the lives of children in Scotland.
You will work at the heart of a busy Communications and Marketing team within our Engagement & Learning Department, supporting the charity's communications output and using your design flair to strengthen its message and engage new audiences.
Working across print and digital with a focus on creativity and quality, this exciting new role will build on the success of Children in Scotland's recent rebranding and 25 Calls campaign.
Based within our Haymarket office in Edinburgh, you'll be ready to hit the ground running, offering ideas, energy and design expertise. We'll encourage you to identify areas where you'd like to develop your skills and knowledge, and support you to do so.
Further information
To apply please send your completed application and equal opportunities monitoring form to recruitment@childreninscotland.org.uk.
Download our equality and diversity monitoring form
We will acknowledge receipt of any applications for which we have an email address.  Please note however that we are unable to notify applicants who are not chosen for interview. Therefore, if you have not heard from us before the interview date, please assume that your application has not been successful this time.
Closing date: noon, Monday 22 July 2019
Interviews: Thursday 8 August 2019
Before applying, please also view our vision an values document, and our Equality, Diversity and Human Rights policy by following the links below.
Children in Scotland vision and values
Equality, Diversity and Human Rights policy
Please refer to these guidance notes when completing your application.
About Children in Scotland:
Giving all children in Scotland an equal chance to flourish is at the heart of everything we do.
By bringing together a network of people working with and for children, alongside children and young people themselves, we offer a broad, balanced and independent voice. We create solutions, provide support and develop positive change across all areas affecting children in Scotland. We do this by listening, gathering evidence, and applying and sharing our learning, while always working to uphold children's rights.
Our range of knowledge and expertise means we can provide trusted support on issues as diverse as the people we work with and the varied lives of children and families in Scotland.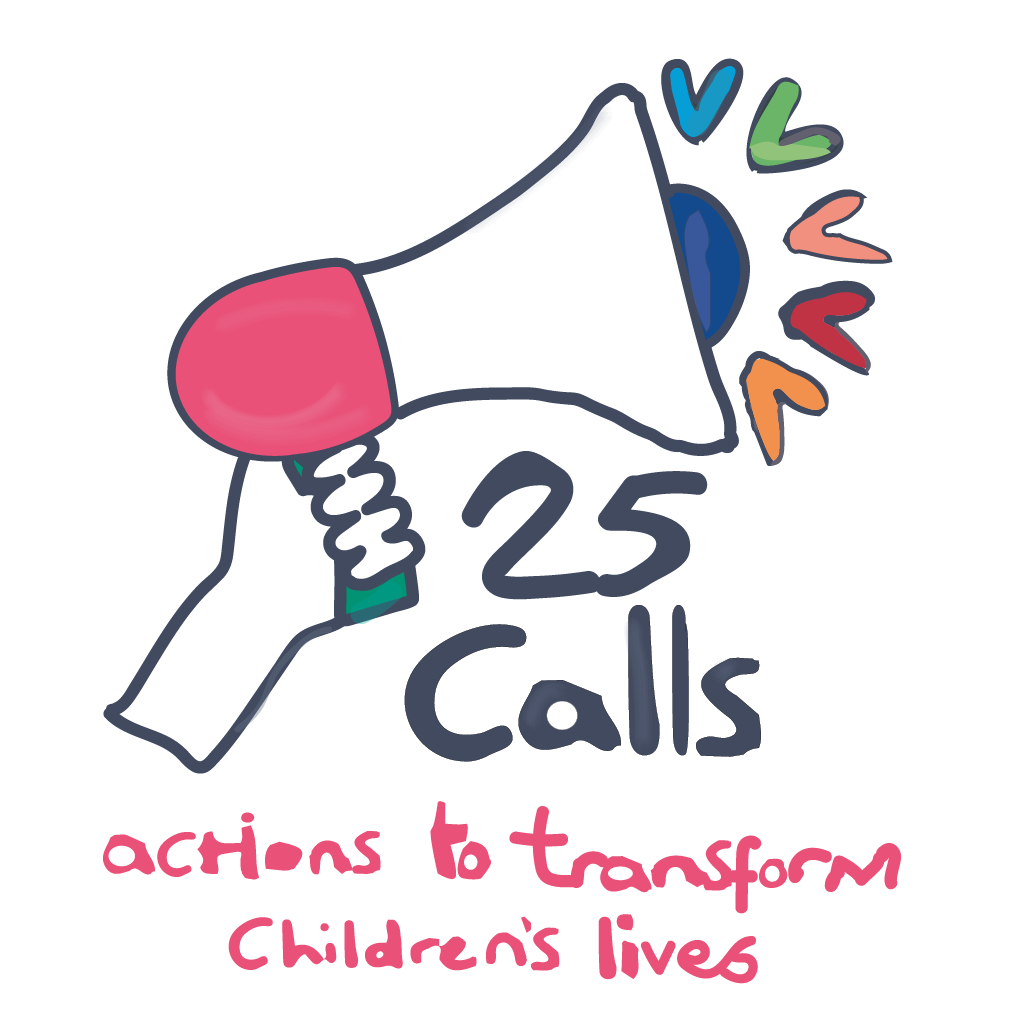 25 Calls
Find out more about our campaign to improve children's lives and strengthen equality
View campaign home page